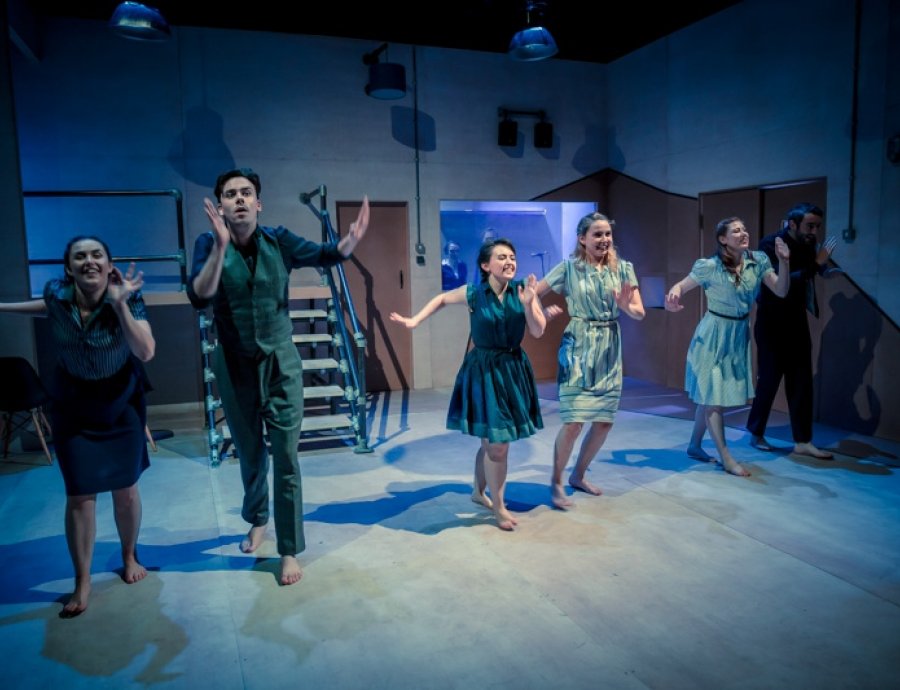 Short Courses / Acting
Acting and Irish Theatre (Online)
10 weeks / Online
Acting and Irish Theatre is a course for current acting/theatre/drama students who wish to expand, explore and deepen their awareness of Irish Theatre
Course Fees
€650
(Instalments available)
Course Information
Course Begins:
Sat 19 Mar 2022
Duration:
10 weeks, Online
When:
Summer
Ages:
18+
Questions?
If you have any further questions, enquire and we'll contact you.
Overview
This course is aimed at theatre and acting students around the world who wish to explore and experience Irish Theatre while immersed in its native context.
This course is worth 10 ECTS (European Credit Transfer and Accumulation System) credits towards any third level drama qualification.
Participants on the course will engage with some of Ireland's greatest writers, both classic and contemporary, including Sean O'Casey, Samuel Beckett, Brian Friel, Conor McPherson and Marina Carr; studying the literary and performance context of each play.
Acting classes are taught by leading Irish directors and dramaturgues who will dissect the text so that students get a deeper understanding of it. Voice classes will focus on the particular requirements of Irish texts including a wide range of Irish contemporary and historic dialects and movement classes will focus on the unique demands of performing Irish plays. The actor will explore how movement in different Irish plays changes relative to culture, dress, dance, beliefs and environment. Students will engage with the physical embodiment of work as well as concepts of past-time and the muscularity of text.

Bursaries are available for this course. They are means tested and can only be applied for once a place has been offered.

Course Content click to
Please see below the contents for some of the plays covered in this course. It is recommended that the plays are read in advance
20th Century Classics:
The Playboy of the Western World - J.M. Synge
Juno and the Paycock - Seán O'Casey
Shadow of a Gunman
The Plough and the Stars
Distinguished Villa - Katie O'Brien
Youth's the Season - Mary Manning
An Triail - Máiréad Ní Ghráda
Spreading the the News - Lady Gregory
Conversations on a Homecoming - Tom Murphy
Pentecost - Stewart Parker
Katie Roche - Theresa Deevey
Endgame - Samuel Beckett
Waiting for Godot
Dancing at Lughnasa - Brien Friel
Translations


Contempoary Irish Plays:
The Beauty Queen of Leenane - Martin McDonagh
The Lonesome West
A Skull in Connemara

By the Bog of Cats - Marina Carr
Portia Coughlan

The Walworth Farce - Enda Walsh
Ballyturk
Bedbound

The Monto Cycle - Anu Productions

Cypress Avenue - David Ireland
Sadie

Citysong - Dylan Coburn Gray
Perve - Stacey Gregg
I ❤ Alice ❤ I - Amy Conroy
Insurance click to
It is strongly recommended that all participants insure themselves to cover the loss of fees in the event of illness, for which The Lir Academy cannot accept any liability.
Term and Conditions click to
"
" I almost wish I could pick up and move to Dublin so I could audition here. The training I've gotten here has allowed me to get a whole new perspective on approaching a script. A toolbar to carry with me every new play I work on."
Martina