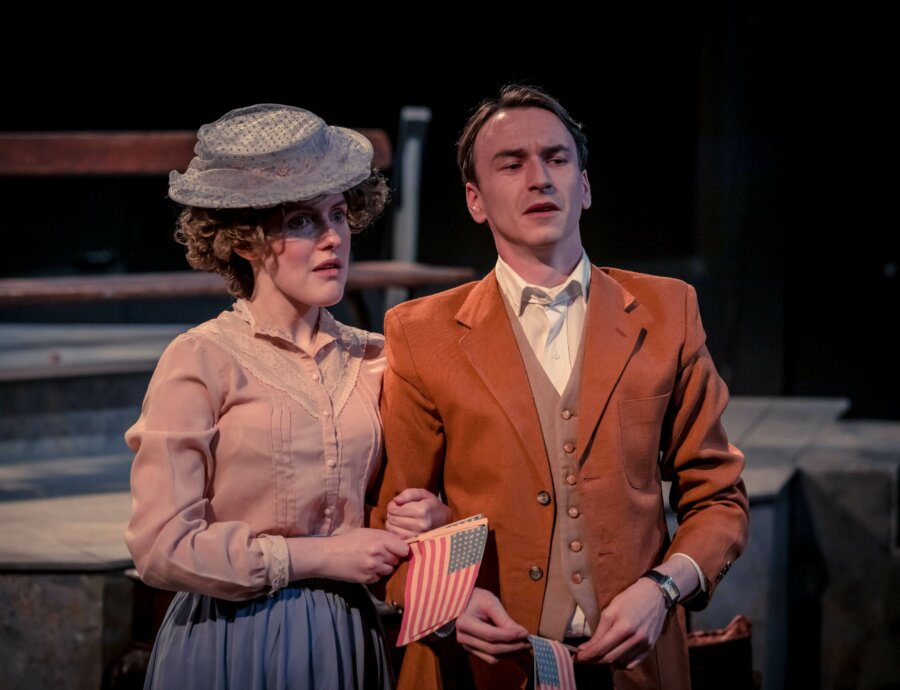 Short Courses / Voice
One-Day Dialect: US Accents Intensive
1 day / 10:30am - 5:30pm
This workshop is a one-day intensive for actors looking to develop accuracy in Contemporary American Accents: providing the actor with a system to explore the vocal shifts required to successfully perform with confidence in the accent. Scroll down for more information.
Course Information
Duration:
1 day, 10:30am - 5:30pm
Ages:
18+
Questions?
Please visit the FAQs here. If you don't see your answer there, you can contact us via the enquiries button.
Overview
We will focus mainly on General American, but will also explore the accents of New York and the American Southern States. Over the course of the day, we will explore the key features of these accents and apply them to text.
Areas covered include:
Ear training and listening exercises, identifying a framework to analyse sounds.
Developing articulatory agility.
Oral posture and muscle patterns, analysing tongue, lip and jaw movement.
Sound placement and resonant focus.
Exploring key physical vowel and consonant changes; employing exercises to build muscle memory in the accent.
Study the accents rhythms, stresses, intonation patterns and tunes.
The course will be led by Gavin O'Donoghue, Dialect Coach at The Lir Academy as well as the Director of the Foundation Diploma in Acting & Theatre. Gavin has also taught classes at The Arts Educational School and The Royal Academy of Dramatic Art. His most recent theatre projects as Dialect Coach include Embargo (Fishamble/DTF), Solar Bones (Rough Magic/Kilkenny Arts Festival), A Christmas Carol, The Glass Menagerie, Assassins (The Gate Theatre), The Playboy of The Western World (Lyric Theatre Belfast/DTF), Venus in Fur (Rough Magic/SEEDS). He was Dialect Coach on the Oscar-Nominated Short Film Drama Detainment (Twelve Media).
He continues to coach actors privately working on productions across the theatre, film & television industry in Ireland and the UK. Gavin is a graduate of The Samuel Beckett Centre, Trinity College where he studied Drama and Theatre Studies prior to training as an Actor at The Webber Douglas Academy of Dramatic Art in London. He worked as an Actor in the Theatre and on Radio in the UK before studying on the MA in Voice Studies program at The Royal Central School of Speech and Drama.

Please note that The Lir Academy continues to monitor the delivery of short courses in relation to governmental guidelines on Covid-19. For full details on our policies on this, please see our terms and conditions here.
Terms and Conditions click to