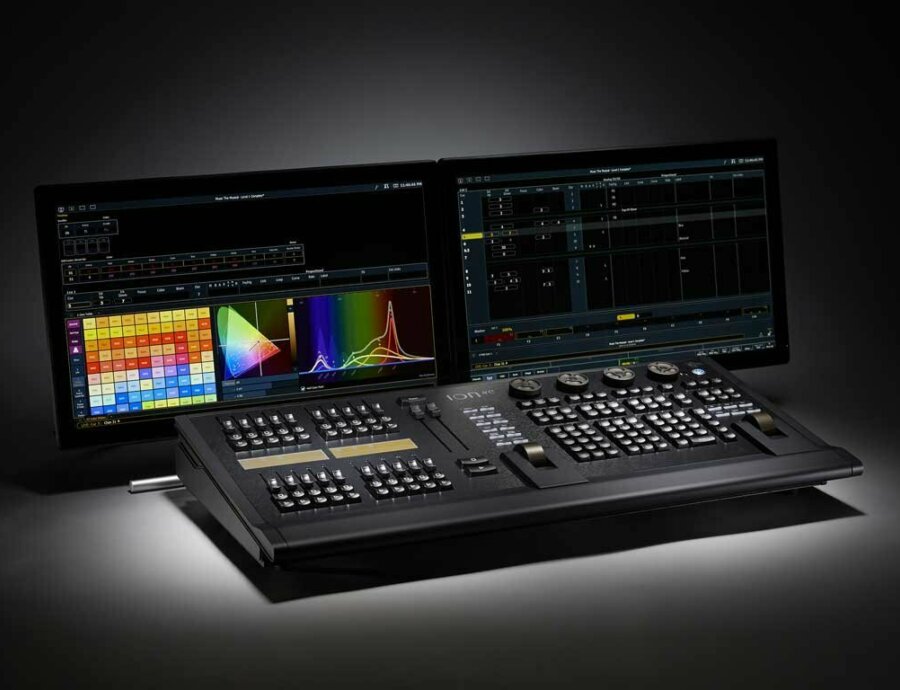 Short Courses / Technical
ETC Ion Console Training: Cork Opera House Augmented (28th April)
1 day
ETC Europe, The Lir Academy and Production Services Ireland are proud to present a series of ETC console training days at various levels on the Ion console.
Course Information
Course Begins:
Thu 28 Apr 2022
Duration:
1 day
Ages:
18+
Questions?
If you have any further questions, enquire and we'll contact you.
Overview
ETC's integrated 3D programming environment: Augment3d allows Eos users to control and design in a three-dimensional space. Augmen3d allows you to program from a new perspective.
Control your rig more quickly and intuitively than ever before with the Augment3d programming environment. Focus lights with a click or a touch, preview your lighting looks in 3D space, and control your rig from your phone using augmented reality.
This course will take you through the powerful programming tools and software advances, including how to add and focus fixtures in Augment3d, how to make use of Staging Mode in your Eos workflow, and how to take advantage of the integrated augmented reality technology in the Eos remote apps.
Key concepts covered include:
• Creating and importing content into your Augment3d model
• Navigating and editing the Augment3d model
• Working with conventional and intelligent fixtures
• Staging Mode
• Fixture Position Estimation
• Focus wand