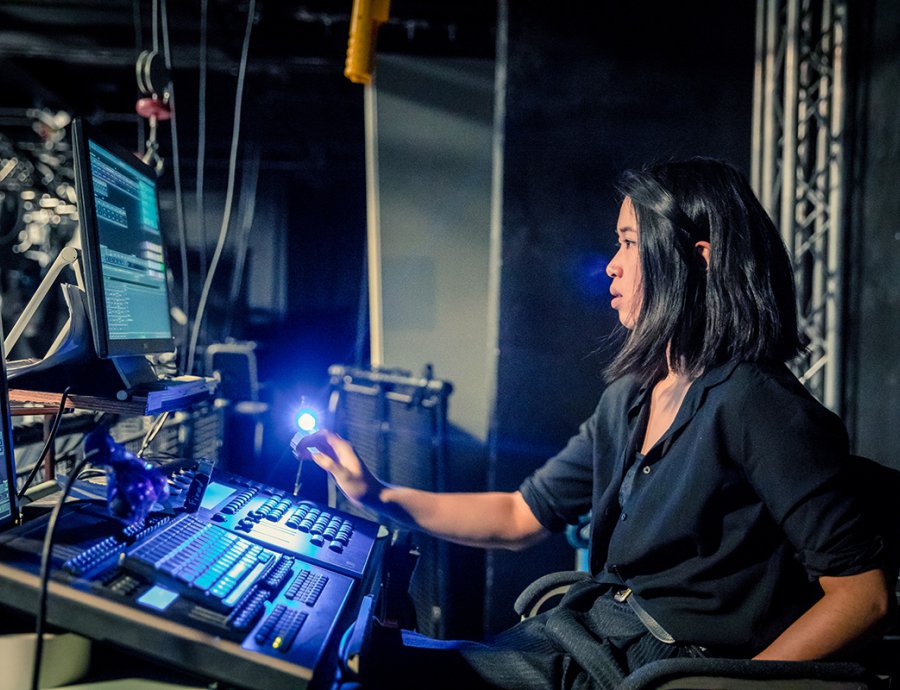 Short Courses / Technical
ETC EOS Console Training: Essentials | An Grianán Letterkenny
1 day / 10am-6pm
ETC Europe, The Lir Academy and PSI Production are proud to present a series of 1-day ETC EOS family training sessions across Ireland at various levels.
Course Information
Course Begins:
Thu 06 Apr 2023
Duration:
1 day, 10am-6pm
Questions?
If you have any further questions, enquire and we'll contact you.
Overview
ETC's Eos family of consoles provides power that is elegant, approachable, and scalable. These hands-on training events will give you the opportunity to explore first-hand the features and functions of these powerful control systems.
The classes are taught by lighting designer Kevin Smith. The sessions will include a hardware overview of Nomad, Element, Element 2, Ion, Ion Xe, Gio @5, Gio, Eos Ti and Apex consoles. During the courses you will be introduced to the basics and nuances of this high-level control system and you will leave with more confidence in using your ETC console.
We have recently restructured the Eos training model. We now provide: Eos Essentials (previously Level 1 and Level 2 combined), EOS Expanded (previously Level 3) and EOS Advanced (previously Level 4). An EOS Expert course if offered on request subject to demand.
Courses options are as follows. Each course is a 1-day course.
- Eos Essentials
- Eos Expanded
- Eos Advanced
- Augment3d
- Eos Amplify for Theatre
Eos Essentials
The course will give you a solid foundation of console operation and prepare you to expand your skills. You'll learn about EOS's major functions and how to navigate the desks with ease. This course is intended for those with a background in lighting. It is suitable for those who have no experience with the EOS family series or for those who are self-taught looking to improve their
proficiency.


You will learn about console philosophy, navigation and the core skills you need to be able to start programming your show. You will learn to work with and program both conventional and moving lights (including working with LED luminaires), channel control, recording and playback and data management.
Key concepts covered include
• Patch conventional and multi-parameter fixtures
• Work with channels in Live mode
• Work with display navigation
• Record, select, and delete Groups
• Work with Submasters
• Record, play, and delete Cues
• Understand Tracking versus Cue Only as well as Block and Assert
• Control non-intensity parameters
• Apply additional cue features such as Delay, Auto-Follow and Loop
• Use Park efficiently
• Understand display layouts and workspaces
• Set up and use Direct Selects
• Record and recall Snapshots
Accompanying training materials can be downloaded https://www.etcconnect.com/wor..
In an effort to be a green as possible we do not print manuals. We ask that participants have downloaded the
material in advance of the session.