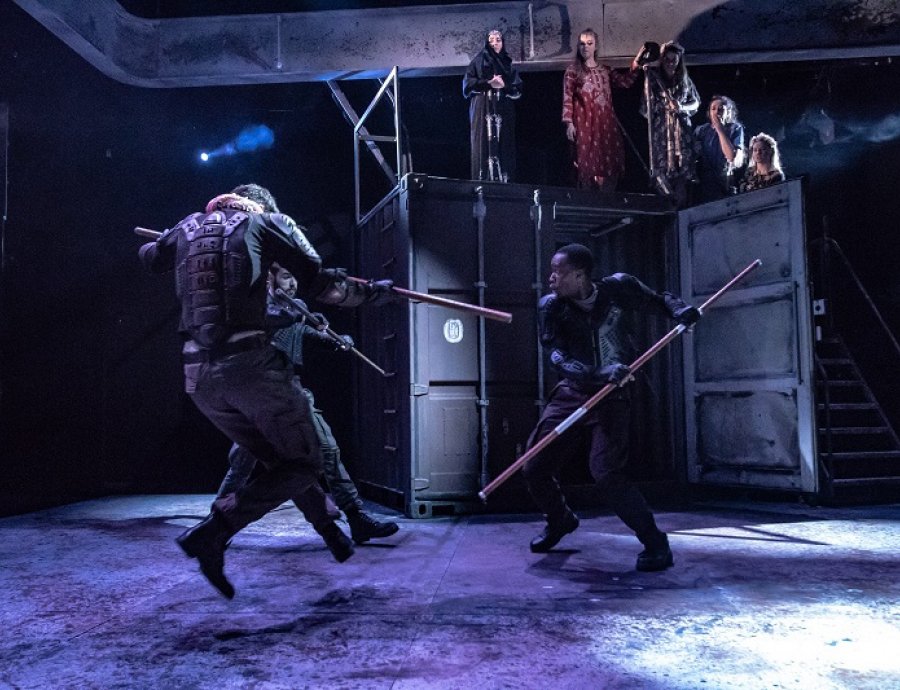 Short Courses / Movement
Introduction to Stage and Armed Combat
2 days / 10.00am - 5.00pm
A two-day taster of the 10-week Stage Combat and Armed Combat evening courses.
Course Information
Course Begins:
10/08/19
Duration:
2 days, 10.00am - 5.00pm
When:
Summer
Ages:
18+
Questions?
If you have any further questions, enquire and we'll contact you.
Overview
This course is aimed at complete beginners who would like to get a sense of what it entails to study for Stage Combat & Armed Combat exams but don't know what to expect. This is a two-day taster running through the basics of stage combat and armed combat techniques.
Day 1
Stage Combat
Participants will rehearse a short stage combat choreography incorporating unarmed fighting elements into dramatic scenes. This introduction will integrate the core elements of fighting choreographies to those of acting such as; character objective, rhythm and staging.
Day 2
Armed Combat
The training will cover essential rapier and dagger techniques, their principles and how to incorporate them into dramatic scenes so that they are believable to an audience. By the end of the day participants will create a short choreography to test their ability to "act the fight".
Insurance click to
It is strongly recommended that all participants insure themselves to cover the loss of fees in the event of illness, for which The Lir Academy cannot accept any liability.
Cancellation Policy click to
The full course fee is payable as acceptance of an offer of a place on the course.
In the event of a cancellation more than one month prior to the course start date on courses costing €250+ a forfeiture of €250 will be retained to cover administration costs.
In the event of a cancellation more than one month prior to the course start date on short courses priced below €250, a forfeiture of the total course fee will be retained
A withdrawal less than one month before the course start date will result in the forfeiture of the entire fee.
Please note, acceptance onto the course is at the discretion of The Lir Academy. If The Lir feels for whatever reason that a participant is not suitable for the course, he/she will not be accepted. All decisions are final and not subject to appeal.