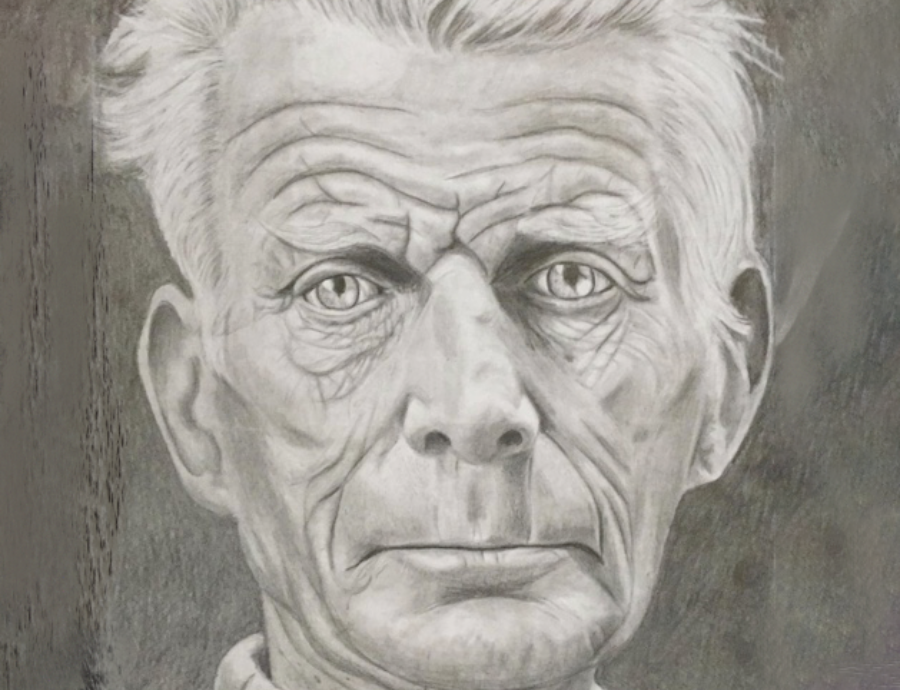 Short Courses / Acting
The Beckett Weekend
2 days / 10.30am - 5.30pm
Join us for a new two-day course that explores the world of Samuel Beckett through practical exploration and discussion.
Course Information
Course Begins:
Sat 24 Sep 2022
Duration:
2 days, 10.30am - 5.30pm
When:
Weekends
Ages:
18+
Questions?
If you have any further questions, enquire and we'll contact you.
Overview
The Beckett Weekend will explore some of the best of Samuel Beckett's poetry, prose and drama, as well as his dark humour, musicality and the stark beauty of his works with Cathal Quinn, Head of Voice at The Lir Academy.
Day One: These sessions will explore what Beckett's writing and characters have in common, read and analyse some poetry, prose pieces, radio, television and theatre extracts.
Day Two: Please come to this session wearing black clothing. Throughout the day you will investigate how Beckett's works are staged or could be staged and to how to bring them to life - as Beckett saw them, and how you could envisage future productions.
Cathal Quinn is Head of Voice at The Lir Academy, Trinity College Dublin. As part of the teaching programme, he leads a module which explores Beckett for the full-time students. Cathal is also Artistic Director of Mouth on Fire Theatre Company who specialises in taking the works of Samuel Beckett to theatres all over Ireland and beyond, as well as to prisons, hospitals, and to people experiencing homelessness.
He has acted in several of Beckett's plays as well as directing over twenty of Beckett's works, plays, short stories and poetry. Mouth on Fire has toured to the UK, Spain, India, won awards in Russia and toured fifteen of Beckett's plays in Japan on five separate visits.
Please note that The Lir Academy continues to monitor the delivery of short courses in relation to governmental guidelines on Covid-19. For full details on our policies on this, please see our terms and conditions here.
Terms and Conditions click to
Cancellation Policy click to
In the event of a cancellation more than one month prior to the course start date on courses costing €250+ a forfeiture of €250 will be retained to cover administration costs.
In the event of a cancellation more than one month prior to the course start date on short courses priced below €250, a forfeiture of the total course fee will be retained
No refunds or offers of deferral will be issued in the event of any short course moving online due to Covid-19 restrictions.
A withdrawal less than one month before the course start date will result in the forfeiture of the entire fee.