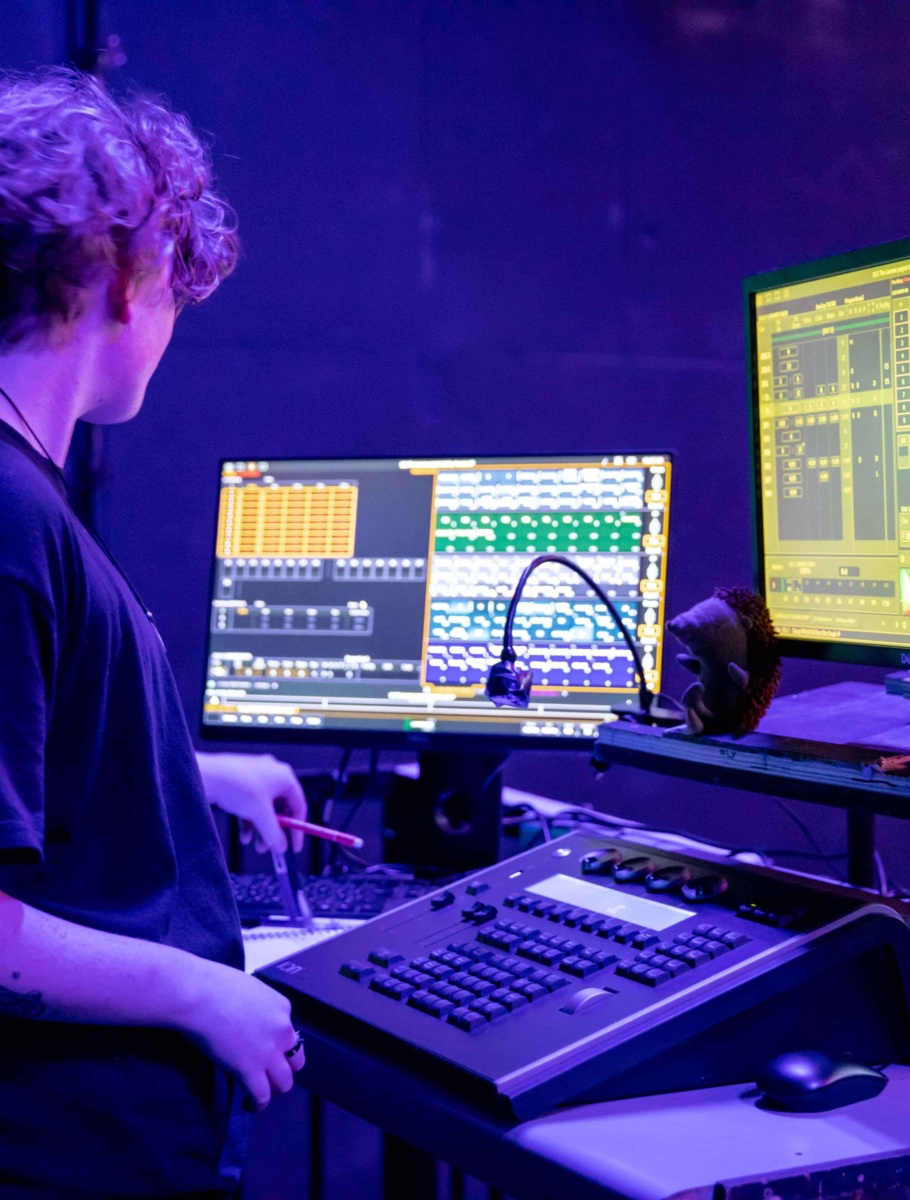 ETC Console Training 2023
Performances
EOS Essentials


EOS Expanded


EOS Advanced


Augment3d


Amplify for Theatre


Networking


EOS Essentials


EOS Expanded


EOS Advanced

Box Office
If you have any further questions or wish to book over the phone, call us on +353 (0) 1 896 2559
ETC Europe, The Lir Academy and PSI Production are proud to present a series of one-day ETC EOS family training sessions across Ireland at various levels.
ETC's Eos family of consoles provides power that is elegant, approachable, and scalable. These hands-on training events will give you the opportunity to explore first-hand the features and functions of these powerful control systems.
The sessions will include a hardware overview of Nomad, Element, Element 2, Ion, Ion Xe, Gio @5, Gio, Eos Ti and Apex consoles. During the courses you will be introduced to the basics and nuances of this high-level control system and you will leave with more confidence in using your ETC console.
We have recently restructured the Eos training model. We now provide: Eos Essentials (previously Level 1 and Level 2 combined), EOS Expanded (previously Level 3) and EOS Advanced (previously Level 4). An EOS Expert course if offered on request subject to demand - please contact shortcourses@thelir.ie wih EOS Expert in the subject line for more information.
Courses options are as follows. Each course is a one-day course.
Eos Essentials
Eos Expanded
Eos Advanced
Augment3d
Amplify for Theatre
Networking
Dublin at The Lir Academy
Tuesday, 1st August, 9am-6pm - EOS Essentials
Wednesday, 2nd August, 9am-6pm - EOS Expanded
Thursday, 3rd August, 9am-6pm - EOS Advanced
Friday, 4th August, 10am-6pm - Augment3d
Saturday, 5th August, 9am-6pm - Amplify for Theatre
Monday, 7th August, 10am-6pm - Networking

Belfast at Production Services Ireland (PSI)
Tuesday, 8th August 10am-5pm - EOS Essentials
Wednesday, 9th August 9am-5pm - Belfast EOS Expanded
Thursday, 10th August 9am-5pm - Belfast EOS Advanced


These sessions are free of charge but early booking is essential.

Tickets
These events are free but ticketed
FREE