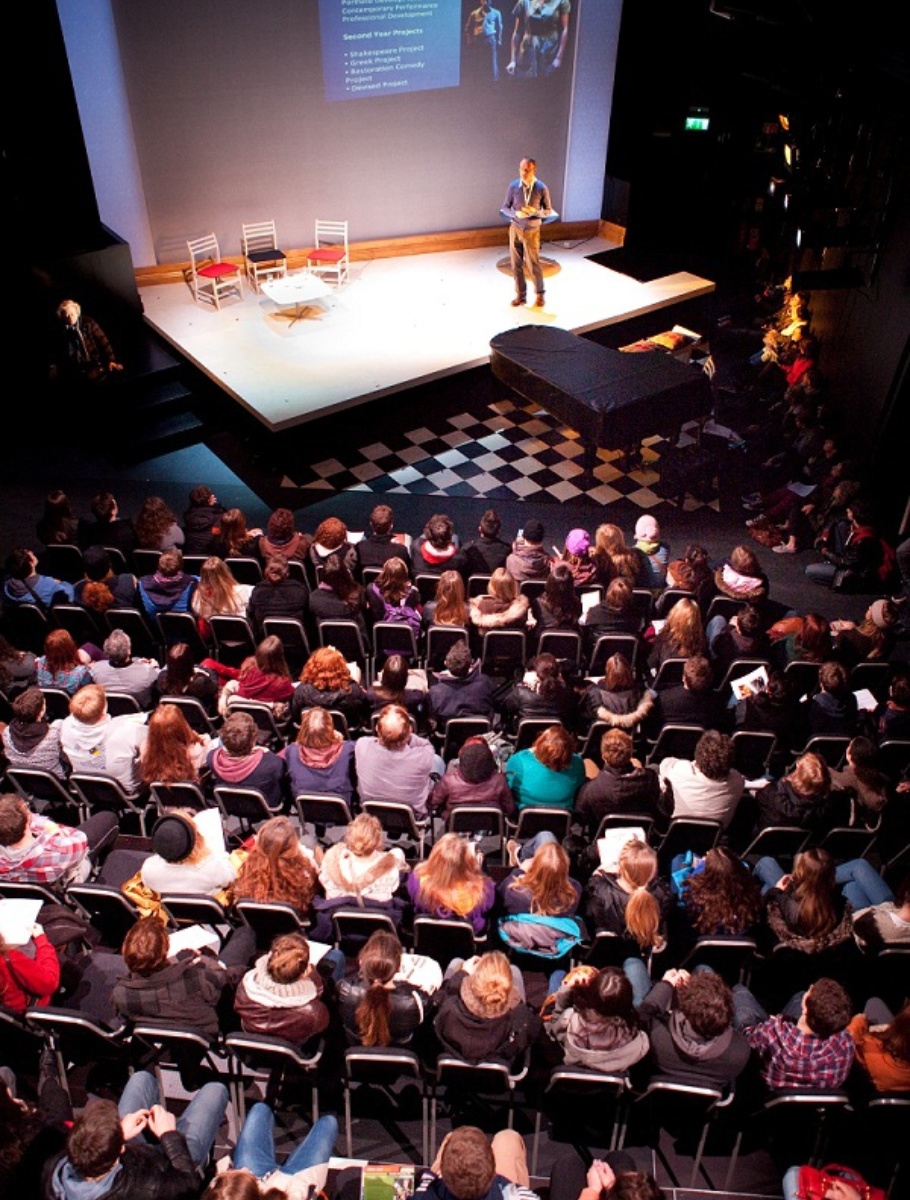 Performances
Please see ticket information below for dates.
Box Office
If you have any further questions or wish to book over the phone, call us on +353 (0) 1 896 2559
There will be two presentations at The Lir Academy on Pearse Street at Grand Canal Quay. A representative from The Lir will take students and parents from the Samuel Beckett Centre to The Lir Academy 15 minutes prior to each presentation.
1.30 pm Stage Management and Technical Theatre
As well as a presentation, this will include an opportunity to tour the various facilities eg the wood and metal workshop, scenic art workshop, the costume and wardrobe room, design studio, theatres and various rehearsal spaces as well as time to speak with current students who are currently studying stage management and technical theatre at The Lir.
3.00 pm Bachelor in Acting Degree and Foundation Diploma in Acting and Theatre.
As well as a presentation covering all aspects of these courses, this will include a tour of the facilities including the dance studio, rehearsal spaces, theatres, design studio etc.Students will also have the opportunity to talk with current students in first and second year of their studies.
EVERYONE WELCOME
NO BOOKING NECESSARY