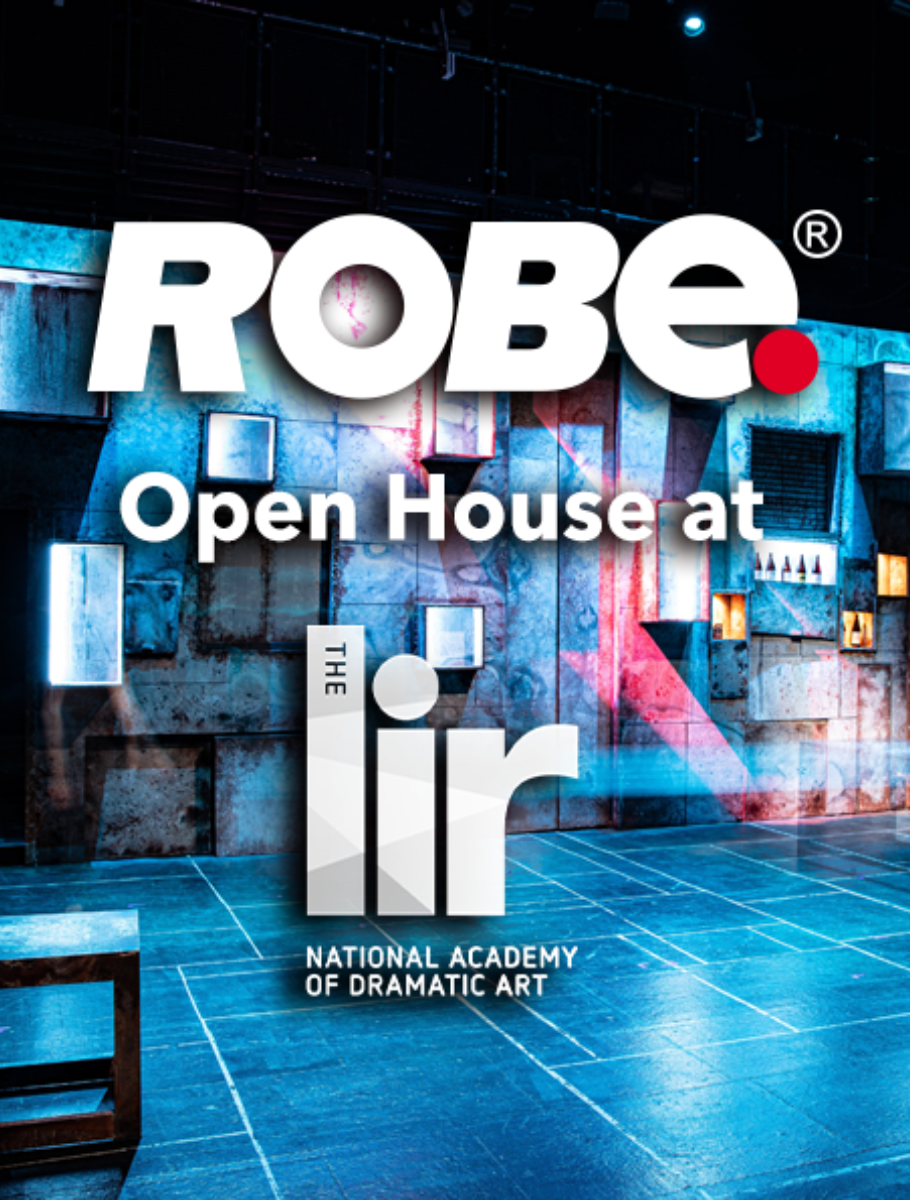 Open House with Robe at The Lir Academy
Performances
Please see ticket information below for dates.
Box Office
If you have any further questions or wish to book over the phone, call us on +353 (0) 1 896 2559
Please note that this event date has now moved to April 6th.
We are excited to announce Open House with Robe - an exclusive showcase event presented by our technical partner Robe Lighting.
Robe is among the world's leading moving light manufacturers, recognised for its innovation, quality engineering and dedication to the very highest production values.
As part of our ongoing partnership, Robe will be showcasing a wide range of their most current fixtures, including the Esprite, ProMotion and the revolutionary RoboSpot system and T series luminaires designed for Theatre and TV.
Showcasing April 6th, 2022 from 4-8pm. Join the Robe team for a live demonstration of their exciting new range of fixtures.
Places are free but booking is required.
School groups are welcome to join us from 4 - 9pm, please contact info@thelir.ie.
Please note that due to updated Covid regulations, we will require patrons to present their EU COVID Digital Certificate (DCC) or HSE vaccination record. We also require photo identification. If you do not have a DCC or HSE vaccination record (because you are visiting Ireland from another country for example), you can use an official vaccination record issued by the country where you were vaccinated or tested for COVID-19.
Please be advised that patrons who cannot fulfil this requirement will be asked to leave.

Masks / face coverings are required at all times when in the building.
For more, please visit The Lir Academy's COVID-19 Masterplan 2021- 2022 here.
We will be reviewing events at The Lir Academy on an ongoing basis in light of changing guidelines regarding Covid-19.
Tickets
Places are free but booking is required
Free