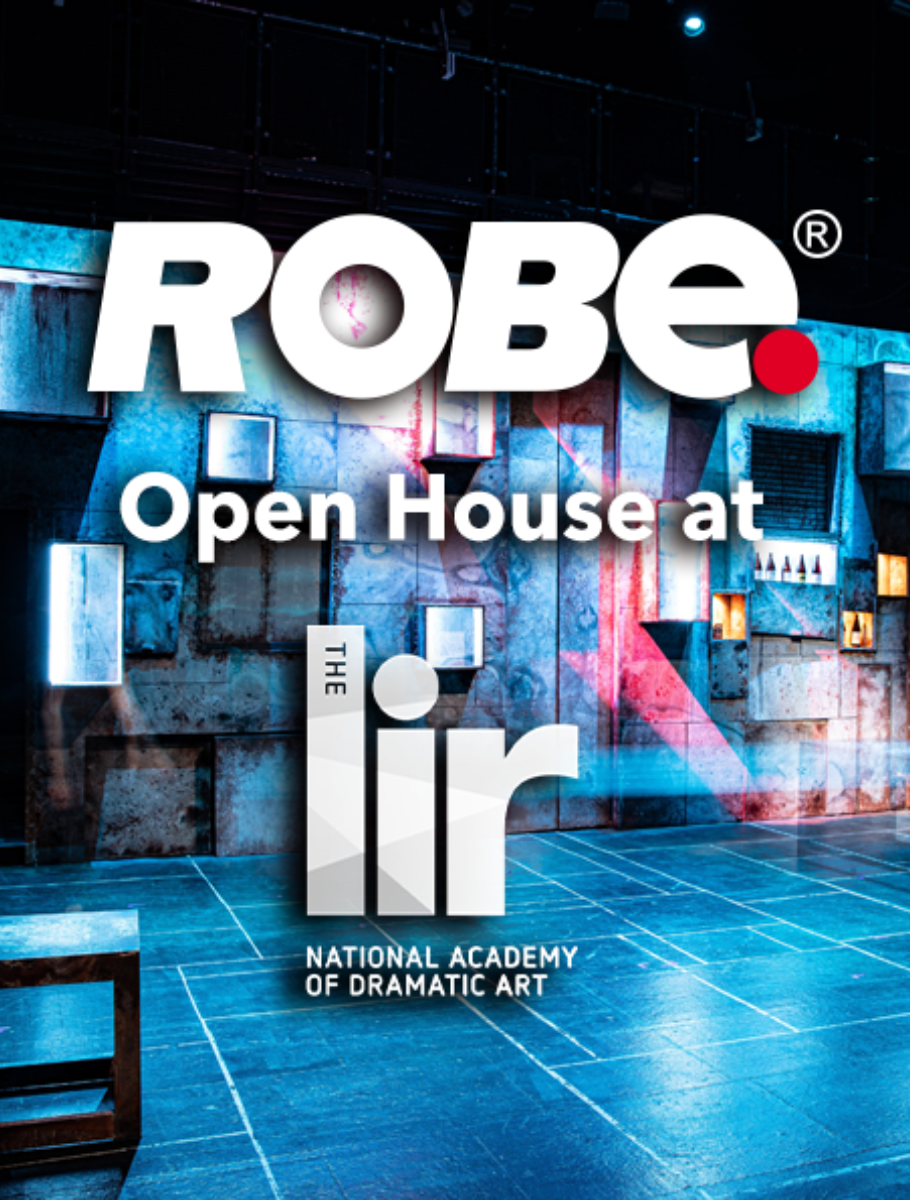 Open House with Robe at The Lir Academy
Box Office
If you have any further questions or wish to book over the phone, call us on +353 (0) 1 896 2559
Join us for our Open House with Robe - an exclusive showcase event presented by our technical partner Robe Lighting.
Robe is among the world's leading moving light manufacturers, recognised for its innovation, quality engineering and dedication to the very highest production values.
As part of our ongoing partnership, Robe will be showcasing a wide range of their most current fixtures, including the iPAINTE, iFORTE, iSpiider, TetraX, Tetra2, Spikie+, LEDBeam 350, T11 Fresnel, and the legendary RoboSpot system.

Showcasing January 11th, 2024 from 4-9pm. Join the Robe team for a live demonstration of their exciting new range of fixtures.
Places are free but booking is required.
School groups are welcome to join us from 11am-1pm or 2-4pm, please contact jessica.hilliard@thelir.ie.

Tickets
Places are free but booking is required
Free