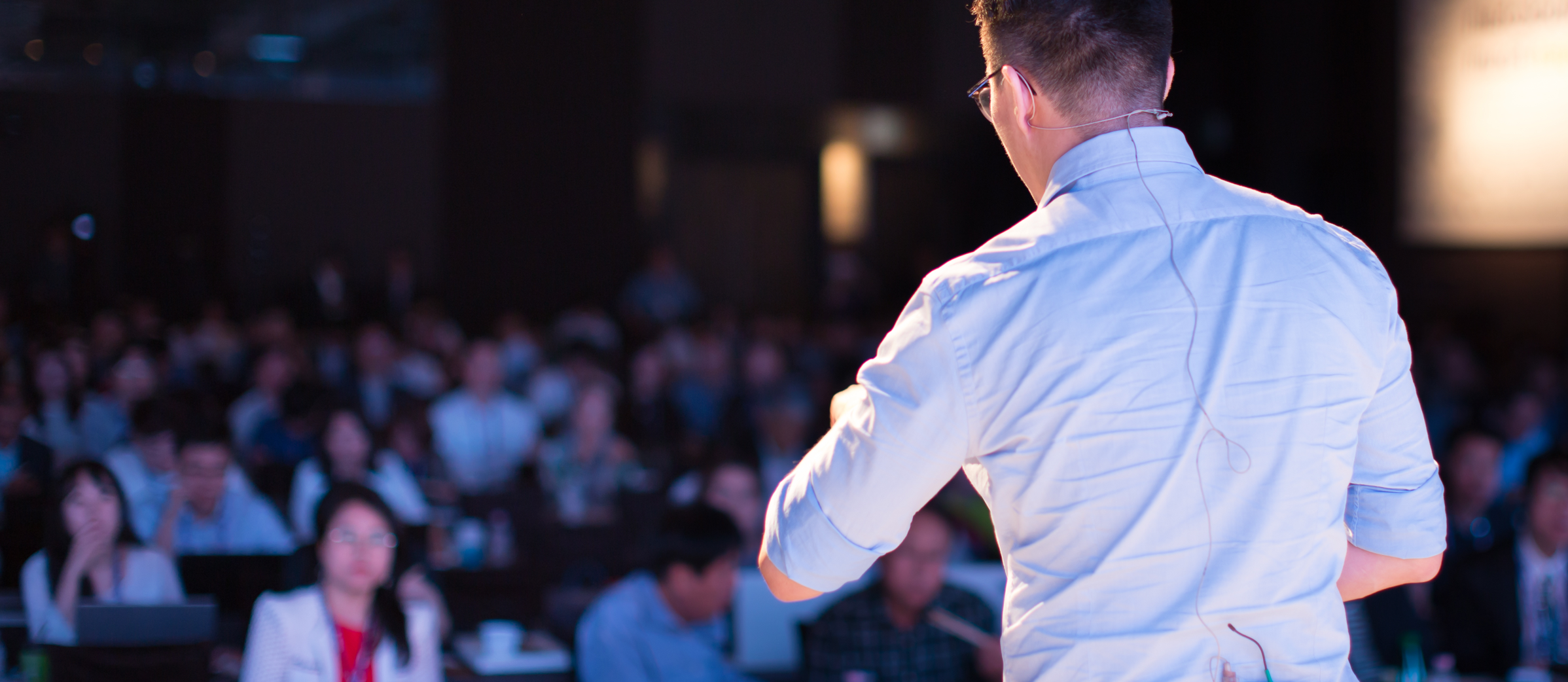 The Lir at Work is a corporate communications training initiative by The Lir National Academy of Dramatic Art at Trinity College Dublin offering a range of public speaking courses, presentation skills training and personal impact communications workshops aimed at empowering people in the workplace by helping them communicate with greater confidence, clarity and conviction.
Established in 2016, in partnership with RADA Business, we employ the same techniques that The Lir Academy uses to train professional actors, which focuses on using the body, breath and voice to maximum effect.
Our trainers are theatre professionals and experts in voice, movement and performance who will help you connect with your inner performer – empowering you to deliver presentations, manage teams and communicate effectively with key stakeholders and clients with greater impact and influence than ever before.
Call us on 01) 896 2559 or email liratwork@thelir.ie transform your team's performance.
OUR APPROACH
Our world-class communications training helps companies grow by investing in what's most important - its people. By applying the same approach to training that has made The Lir Academy Ireland's leading drama institution, The Lir at Work helps people to connect with confidence and deliver powerful, impactful performances of their own when it matters most.
Since 2016, we have provided training to Irish and international businesses covering areas such as Public Speaking, Presentation Skills, Personal Impact, Leadership Training and Influencing Techniques.
We focus on empowering people to use their Body, Breath and Voice as the key tools when communicating using the mantra of "Think. Breathe. Speak". By starting with these three simple steps, individuals can begin to understand how their whole body can be used to become more effective in meetings and presentations. The Lir at Work training offers practical techniques for building rapport with an audience and engaging them in a message - making a lasting impact every professional needs.
All of our communications workshops are built upon the same core principle - to empower our clients with practical tools that help them find their voice and maximise their performance in work through effective, practical communications training – helping people deliver results when it matters most.
BOOK OUR TRAINING AND SUPPORT THE ARTS
The Lir Academy is a registered charity (RCN: 20076689) and 100% of all profits generated through our Lir at Work initiative, are funneled directly back into The Lir Academy to help fund the ongoing operational and development costs of The Lir Academy. By booking training with us, our clients are directly supporting arts education in Ireland.
EXPLORE OUR TRAINING WORKSHOPS
OR..
CALL US TODAY ON 01) 896 2559 or email liratwork@thelir.ie TO TRANSFORM YOUR TEAM'S PERFORMANCE.