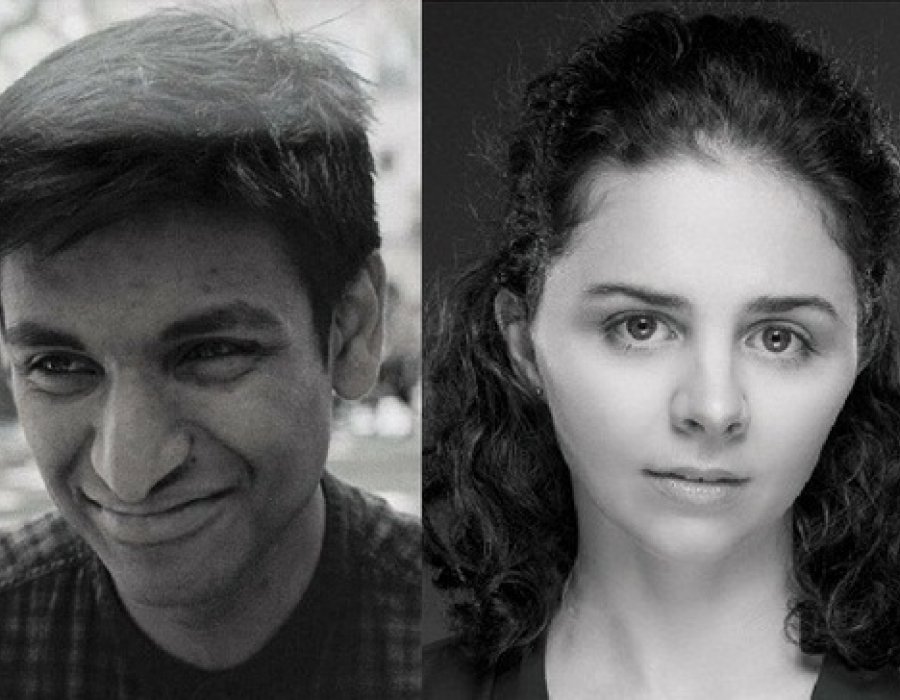 The Patricia Leggett Playwriting Scholarship Recipients for 2018
The Patricia Leggett Playwriting Scholarship awarded to two recipients.
The Patricia Leggett Playwriting Scholarship is open each year to students applying for a place on the MFA in Playwriting at The Lir Academy. The scholarship is worth €12k and covers the fees associated with the course and a contribution towards living expenses. This year the scholarship was awarded to Breman Rajumar and Clare McMahon.
Breman Rajkumar is a British Tamil playwright who started writing plays while reading PPE (Philosophy, Politics and Economics) at Warwick University. He was awarded the Directors Guild Award and Sunday Times Playwriting Award in 2013 and since then has had short plays staged at the Old Red Lion, the Tristan Bates and the Canal Cafe theatres in London. He was recently shortlisted for Papatango's Resident Playwright competition and longlisted for the Lyric Theatre, Belfast's New Playwright Programme.
Clare McMahon trained as an actor at the Royal Central School of Speech and Drama . Her first short play 'Slow' was held at the Bush Theatre London as a rehearsed reading. In 2017 Clare's debut sell out play, 'Shakespeare's Women' was produced by Commedia of Errors Theatre Company, at The Lyric Theatre Belfast before touring NI.Clare was recently awarded an Individual Artist Award from Arts Council NI
We would like to express our sincere thanks for the generosity and support of Janet and James Curley who have sponsored The Lir's Playwriting Scholarship in tribute to Janet's mother Patricia Leggett. To find out more about the life and legacy of Patricia Leggett, who carries the name of this scholarship, please click here