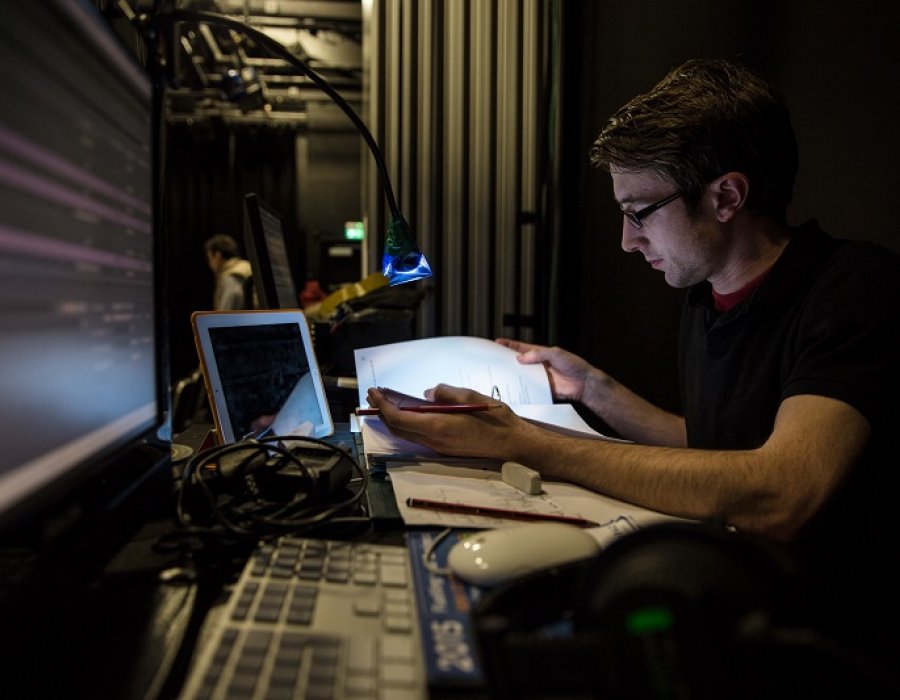 Set the scene
Exciting plans are in place to expand and upgrade facilities, equipment and resources available to students at The Lir. From practical nuts and bolts to The Lir's ambition to commission an original score, your support can make real things happen.
Facilities, Training Equipment & Instruments €5,000
Lovers of music can facilitate original music being written by a leading composer or you can help us build bigger and brighter sets for each of our productions by funding construction tools and materials. We train our Technical Design students to use welding equipment, iron mongers, pipe-benders and cutting machines while they build each unique set for stage. Within an intensive learning environment, we need to invest in new tools and equipment being used by students daily.

We have great ambitions and your contribution will assist us as we continue to evolve as a world-class centre of creativity and excellence.
As a thank-you, we would like to demonstrate our gratitude with a plague in your name attached to the facility or department you have supported.
To discuss how best a tailored partnership meets your needs and values, please contact Joanne O'Hagan, Director of Development, on +353 86 266 7511 or joanne.ohagan@thelir.ie