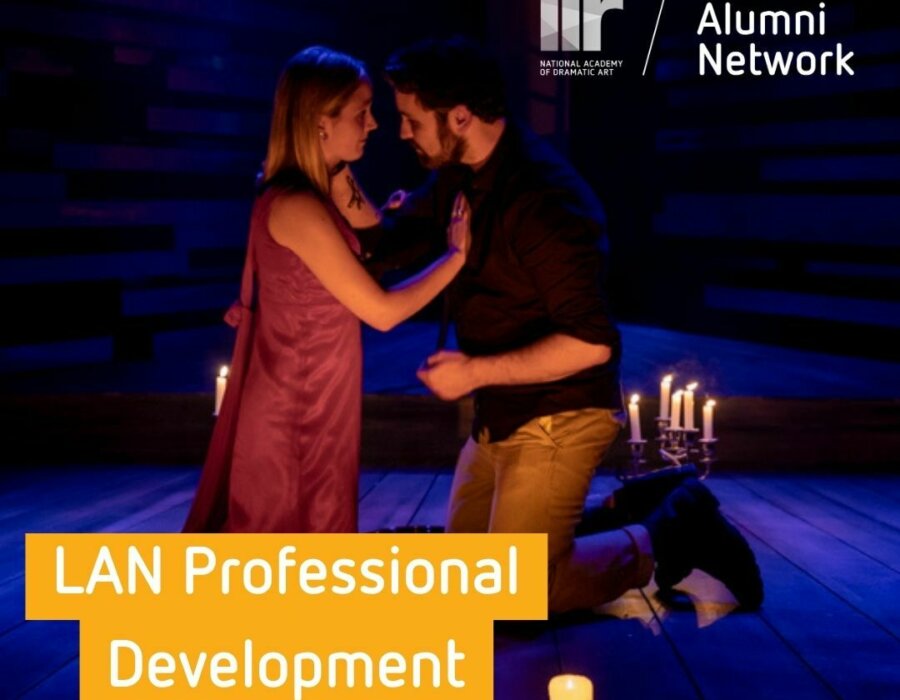 LAN Professional Development
As we head into a new academic year we are bringing you a new series of professional development sessions that we are hosting as part of our MFA graduate programme. All Lir Alumni Network members can avail of these sessions and we welcome your participation.
Join us over the course of the month each Monday for a practical session followed by a panel of experts who will give their expertise and help you with any queries. All sessions will be online via zoom and we encourage as many of our recent alumni members to join in.
Session 1 – Counting the Cost – Production Budgeting
Monday, September 4th, 4 - 7.30pm
Delivery of detailed presentation on how to build a theatre production budget from scratch
Please email alumni@thelir.ie to receive a link to a recording of the session.

Session 2 – Pounds, Pennies and Cents
Friday, October 27th, 5 – 7pm
A presentation on personal taxation presentation and panel discussion around accounting
practices for self employed and SME creative production companies
Session 3 – Being Seen – Networking and Profile Building
Date TBC
Panel discussion with short presentation on how to get started in getting you and your work noticed.
Session 4 - Navigating Negotiation
Date TBC
All about contracting and contracts, having your best interests represented and how to negotiate the best deal.
Register your interest by replying to us here at alumni@thelir.ie to receive the details.