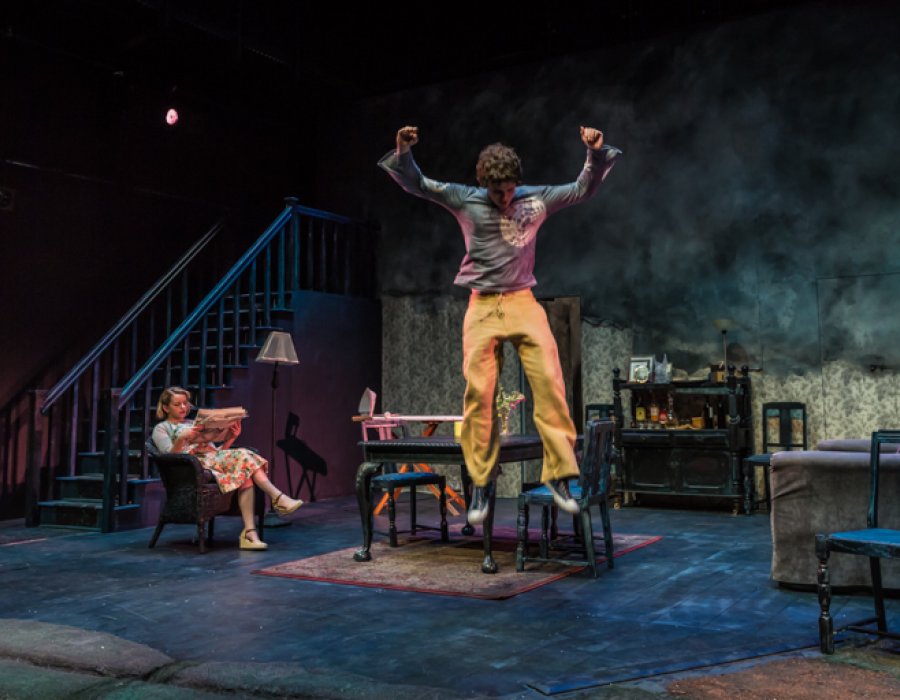 Become a Friend or Patron
By becoming a Friend or Patron of The Lir Academy you are helping The Lir Academy to provide the highest international training in all aspects of theatre education, excel as a centre of excellence, and work towards achieving our ambition of being one of the leading drama academies in the world.


Choose from a number of benefit packages available below or contact Joanne O'Hagan, Director of Development for more information.
Become a Friend of The Lir €250 per year
Benefits of becoming a Friend of The Lir Academy include:
Priority Booking
Six complimentary evening tickets (Value approx. €90)
Invitation to 'The Friends of The Lir Academy' special event, with drinks reception and student performance in the company of The Lir's Director (Loughlin Deegan), Board Members, undergraduate and postgraduates, leading artists and performers. This is a unique opportunity to truly engage with students and learn more about their training and plans for the future.
Reserved seating at The Lir Wine Bar before a performance and during intervals
A back-stage behind-the-scenes tour of The Lir's custom-built building for you and your party with an opportunity to meet students during their training
Acknowledgment of your support with gratitude in designated section entitled 'Our Supporters' on www.thelir.ie
Subscription to The Lir's E-Zine
Season programme posted to your door
Silver Patron €1000 per year
As a Silver Patron, you will have direct contact with The Lir's Development office.

Enjoy all the benefits of being a Friend PLUS:
A subscription ticket to see ALL shows at The Lir throughout the year (2 tickets for each show)
Two invitations to the annual 'Ambassador's Dinner' fully catered for in The Lir in the company of The Lir's Director, Board Members, Patrons and special supporters. Together with sporadic performances throughout the night by graduates, this is a unique opportunity to truly engage with the students, staff, directors and supporters of The Lir.
Access to eight tickets per performance during priority booking
Access to use The Lir Wine Bar area for a private function / small event*
* Use of space will be accommodated where possible and appropriate throughout the academic year

Gold Patron €2500 per year
Enjoy all the benefits of being a Silver Patron PLUS:

Invitation to 'The Lir Lunch' in Grand Canal Dock - for Gold Patrons exclusively. This is an intimate networking and social gathering with Loughlin Deegan, The Lir's Board Members and philanthropic supporters in attendance. With an informal overview of The Lir's activities and accomplishments, this is an opportunity be part of development plans for the future
Personal acknowledgement of your support in seasonal printed programme
Priority booking through the Development office where you will receive a personalised service
Access to 20 tickets per performance during priority booking
VIP reserved seating at reception/bar for you and your party prior to all performances
House-seats for every performance reserved for you and your party