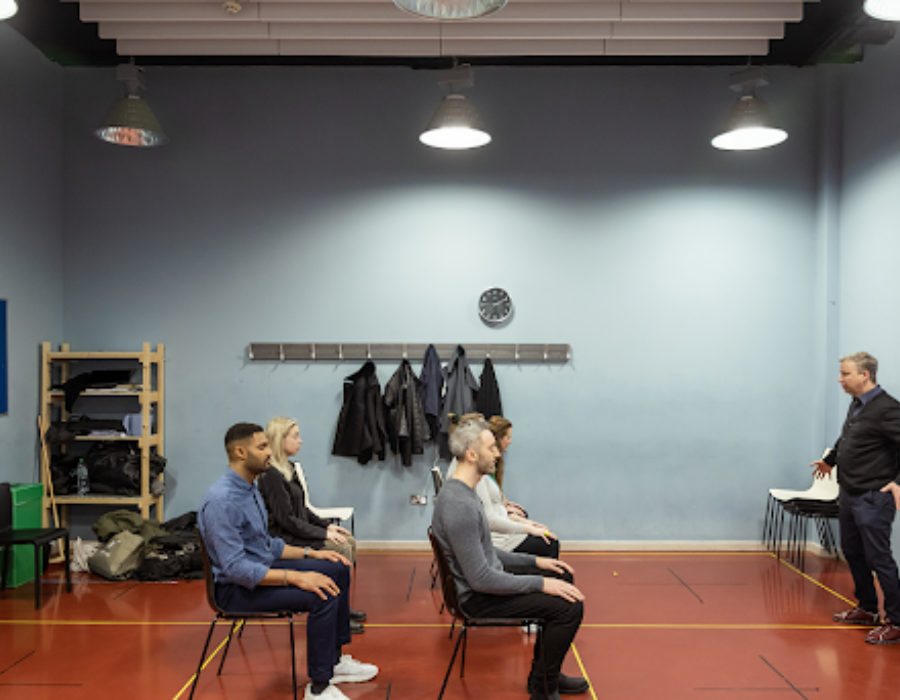 The Lir at Work
The Lir at Work - Engage with the Power of Performance. Our world-class corporate communications training adapts actor-training techniques in order to transform performance in the workplace by empowering their most valuable asset - its people.
Contact us now
Covering areas such as confidence, impact, clarity and conviction, our participants develop skills which allow them to better deliver on public speaking, presentations, managing teams, addressing stress, and networking with greater impact and influence than ever before.
We offer in-house training for teams, or individuals can join us for our Open Workshops, scheduled throughout the year.
By taking part in our programmes, you are also supporting the work of The Lir Academy - a registered charity (RCN: 20076689) . All profits generated through The LIr at Work goes towards funding worthwhile initiatives such as our Diversity & Inclusion & Outreach programmes; meaning that we can ensure that students from all backgrounds can access training in the creative arts in acting and technical theatre.
See more here.
"A very different way of approaching this topic compared to standard presentation courses – brilliant." - Irish Life