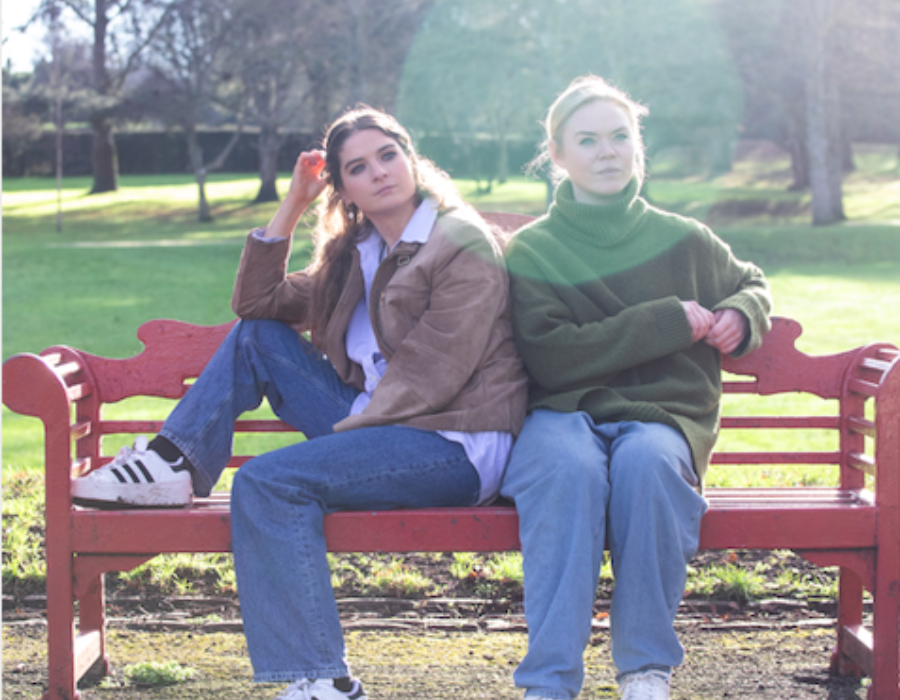 Lir Grads, Alumni, and Staff involved in upcoming New Theatre Production
The course of true love never did run smooth...
A new show being performed in The New Theatre stars two Lir Grads, Emma Dargan-Reid & Eilish Mclaughlin, is directed by Lir teacher Iseult Golden, AND is designed by Lir Alumnus Lisa Krugel - a Lir takeover!
Written by Collette Cullen, the show is taking place from March 21 to April at 7.30pm, with a matinee performance Saturday, April 1 at 2.30pm.
About the Show:
Rachel and Fiona agree they met at a book group but not on the book they were reading or why Rachel gave Fiona a lift home or where they ate their chips en route. But Rachel did kiss Fiona, got her number and then never called. A year later they bump into each other….

A funny, fast-paced play that explores a relationship over time with complexity, honesty and humour. At its core is a love story that features a lesbian couple who are neither idolised nor criticised but are rather shown in their many colours.

WHEN RACHEL MET FIONA had its World Premiere in The Space, London in 2021 to widespread critical acclaim…
'The characters themselves are beautifully complex, written with a natural friction familiar to anyone who's been in a long-term relationship' THE REVIEWS HUB 29/9/2021
'An intimate portrayal of a tender and loving relationship. As an audience you completely believe in the characters of Rachel and Fiona' Dress Circle Reviews 29/9/2021
BOOKING INFORMATION
Opens March 21 st and plays until April 1 st , 2023.
Tue-Sat at 7.30pm with a matinee performance on April 1 st , 2023
Tickets: Regular €20 (+ €1.50 fees)/Concessions (OAP/Student/Unwaged) €16 (+ €1.50 fees)
BOOKING: https://thenewtheatre.ticketso...