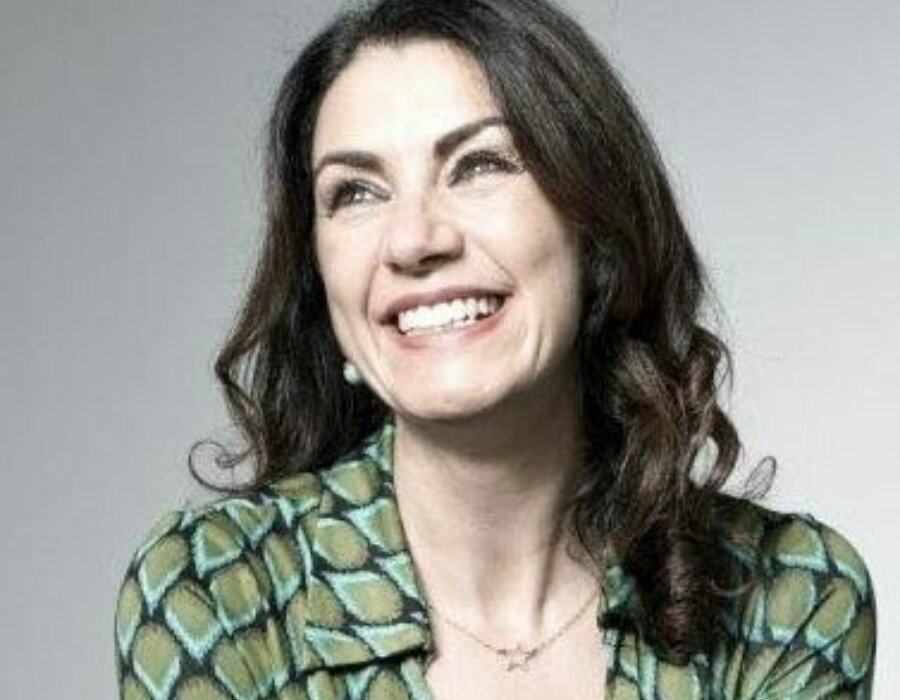 The Lir Academy Announces its New Artistic Director & CEO
The Lir, National Academy of Dramatic Arts at Trinity College Dublin today announced the appointment of Gemma Bodinetz as its new Director & CEO. She joins The Lir Academy as it enters into a new phase in its twelve-year-long existence, working to deliver a new five-year strategic plan launched last year.
Gemma joins The Lir Academy from the Royal Conservatoire of Scotland where she has been the Director of Drama, Dance, Production & Film since 2021.
She was appointed Artistic Director of Liverpool's Everyman and Playhouse Theatres in 2003. Gemma co-led the transformation of the theatres to be among the most dynamic commissioning houses in the UK and a central part of the city's 2008 European City of Culture celebrations. Under her guidance, she implemented a drive to reach out to local communities and encourage new theatre-makers and audiences to the arts. Gemma and her team also delivered a £28 million campaign to rebuild the Everyman Theatre. It was re-opened to a hugely positive reception in 2014 and won the prestigious Stirling Prize.
Previously to her role in Liverpool, Gemma had an acclaimed career as a freelance theatre director. Following three years as a staff director at the National Theatre UK, Gemma became part-time associate director at the Hampstead Theatre and a freelance director directing a range of productions. She was key to realising the production of new works for many of the UK's leading commissioning theatres during this time. Institutions she has worked with include the Royal Court, Bush Theatre, Bristol Old Vic and the Royal Shakespeare Company.
Speaking on the appointment, The Lir Academy's Chair James Hickey noted "This is a really exciting appointment and everyone at The Lir Academy is very much looking forward to Gemma joining us to lead the organisation this September. She brings a unique perspective to the role through her experience, her empowering energy and enormous enthusiasm, as well as her very strong commitment to the vision for The Lir Academy as set out in our Strategic Plan."
Speaking on her appointment Gemma Bodinetz said "I have watched from a distance with enormous admiration the burgeoning of The Lir Academy under Loughlin Deegan's inspirational directorship. These will be very big shoes to step into, but I am hugely honoured and delighted to take up this role, and along with the present team and Board, steer The Lir Academy into its next exciting chapter. My four years as a student at Trinity College Dublin began my love affair with Ireland and a lifelong appreciation of its enormously rich theatrical and cultural landscape. My firmly held contention is that our ability to share stories of the human condition is not a luxury, but a healing necessity. Our students will be the next generation of storytellers and I can think of no more joyful responsibility than ensuring that The Lir Academy continues to find and nurture the most diverse range of talented, authentic and courageous performers and performance makers."
Gemma is a graduate of Trinity College Dublin where she read Drama and Classical Civilisation. She started her career in London as an assistant director to a range of leading figures in theatre including Harold Pinter, Sir Richard Eyre, Sir Trevor Nunn and Howard Davies.
Gemma was awarded an Honorary Fellowship of Liverpool by John Moores University in 2014 for her outstanding contribution to the cultural life of Liverpool and awarded a Companionship at LIPA in 2015. She was the recipient of the inaugural Artistic Leader of the Year 2017 by Hope University, Liverpool and won Best Director at the UK Theatre Awards for artistic directorship of the Everyman Company in 2017. She has twice been Merseyside Woman of the Year.
The Lir Academy was founded in 2011 as a partnership between Trinity College Dublin and the Cathal Ryan Trust with significant input from RADA (Royal Academy of Dramatic Art, London), who acted as International Advisors until 2019. Gemma Bodinetz takes over the position of Director & CEO from Founding Director Loughlin Deegan, who will step down from his position in September 2023.