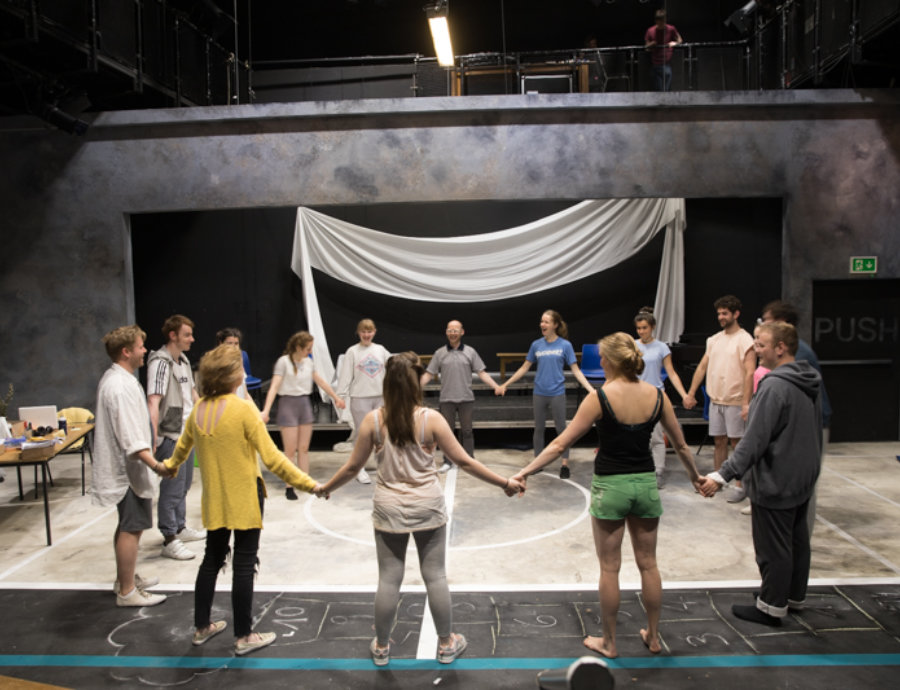 Short Courses / Acting
Actors' Ensemble, Actor Training
6 months / 7.00-9.30pm / 2 evenings a week / Tuesdays & Thursdays
A six-month-long course that applies the acting technique taught in a collaborative creative environment. Auditions are happening on August 23rd at 6.30pm. Instalment payments avaialble.
Course Information
Duration:
6 months, 7.00-9.30pm, 2 evenings a week, Tuesdays & Thursdays
Ages:
18+
Questions?
Please visit the FAQs here. If you don't see your answer there, you can contact us via the enquiries button.
Overview
This six-month-long course is specifically designed for emerging actors who have been considering actor training but can't yet commit to it full-time. The participants on the course will form a company of actors and will require dedication and commitment from each member. Applicants will be serious and single-minded in their pursuit of the craft of acting. We welcome all applicants; enthusiastic novices as well as early-stage professional actors.
Taking place twice weekly, Actors' Ensemble has been devised to focus on the key areas of actor training. It will be taught by core members of The Lir's faculty who also deliver The Lir's Foundation Diploma in Acting and Theatre as well as the BA in Acting training programme. The Lir's teaching staff are well regarded professionals who work extensively in Ireland, UK and beyond. You can see some of the profiles here.
Training is focused on the development of 'core skills', which provide the foundation for the student's creative expression. It will introduce students to the three primary areas of actor training: voice, movement and acting.
Classes in acting will focus primarily on the techniques of Konstantin Stanislavski, and how they can be applied to realist and classical texts: playing objectives; establishing the given circumstances; and embracing improvisation and spontaneity in playing moment to moment.
Movement classes will develop an understanding of the body as a vehicle for the discovery of the physical, psychological, and emotional lives of characters, their motivations, and actions.
Voice classes will explore how an actor's interpretation of text and language is communicated through the vocal work. It will focus on classes in vocal technique and health - freeing, connecting and supporting the breath and voice in the performance space.
The final weekend of the course will culminate in performances in one of The Lir Academy's state-of-the-art-theatres. As part of the Actors' Ensemble, you will perform to an invited audience, using the skills developed on the course and drawing on them in performance with confidence.
On completing the course, you will have a clear sense of the discipline required to progress into full-time actor training as well as establishing the foundations of your technique that will enhance your confidence in the pursuit of your acting career.
The Lir Academy is an inclusive environment and seeks to ensure access to our programmes for everyone. There are a limited number of bursaries available, which can be applied for once a place has been offered.
We have a few remaining places left on this year's programme. We will contact you to arrange an audiiton once you make an application.
Course overview
Acting Ensemble runs from 2 evenings a week (Tuesday & Thursday) from 19 September 2023 until 14 April 2024. A final performance will take place on a TBC date in April.
Classes run each Tuesday & Thursday evening
Classes are led by The Lir Academy's teaching staff
Core classes in Movement, Voice and Acting:
Improvisation
Characterisation
Text Analysis
Following Objectives & Super Objectives
Sensuality & Emotion
Vocal Technique
Breath Work
Speech & Articulation
Releasing the Body
Exploring Physical Rhythms
Physical Expression & Physical Characterication
Additional Classes in:
Physical Theatre
Dialect
Classical Text
Professional Rehearsal Process
Final Production at The Lir Academy
Instalment payments are available with Humm Finance. We can also offer instalment payment plans directly with us - so you have more options. Humm offers the possibility of paying off your course in smaller amounts over a longer period of time. Instalment payments directly with The Lir Acdemy require the payments to be made over the six months of the course in three amounts.
The Lir Academy continues to be guided by the HSE guidelines in relation to Covid-19. You can see more here.
Entry Requirements click to
Candidates must have complete fluency in the English language.
Requirements
Fluency in the English language is essential.
The minimum age for admission is 18.
A commitment to punctuality, discipline and preparation is required from every participant.
Information on what to wear etc. will be sent to successful applicants once they have been accepted onto the course.
Application procedure click to
To ensure the quality of training, class sizes are kept to a maximum of 16 participants – in line with existing acting programmes at The Lir Academy.
Application is made through the enquiry form, outlining your experience to date. You will then be invited to an interview and audition workshop. This may need to take place online depending on Government Restrictions at the time.
All eligible candidates who apply before the closing date will receive an audition.

During the audition workshop each candidate will be asked to prepare a speech (either Classical or Contemporary) to work on as part of a group audition.
Please note, acceptance onto the course is at the discretion of The Lir Academy. If The Lir Academy feels for whatever reason that a participant is not suitable for the course, they will not be accepted. All decisions are final and not subject to appeal.
Fees click to
The cost of the course is €2,900, which is payable in installments.
Virtual tour click to
The Lir Academy Virtual Tour is available HERE. But first, make sure you're familiar with a few ground rules that will help you get the most out of this experience!

1. On the bottom left-hand corner you will find a play button.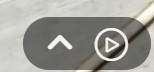 You can press that button if you want to be taken to the building automatically, or you can just click through the building to move at your own pace. To move through the building, click on the walls, floor, or use the shortcut links to go directly to a selected part of the building.
2. Throughout the tour you will be guided by our students' voice-overs and have the option to watch videos and photo selections that will transport you straight into life at The Lir Academy. Here's a map for finding your way around this material:
The purple buttons are voice-overs.
The red buttons are videos and photo slideshows.
The green buttons will present you will give some information you may not have known about The Lir Academy.
At a few different points throughout the building, the green dots will present you with a shortcut to a different area of the building
3. Please note that if you have virtual reality glasses, you can use them to physically walk through the building. All you have to do is click the "View in VR" symbol on the bottom right-hand corner.

5. Want to share your excitement with your friends and family? You can click the share button on the bottom right-hand corner and help us spread the word on social media!

But most of all, enjoy your virtual tour of The Lir Academy!
Terms and Conditions click to