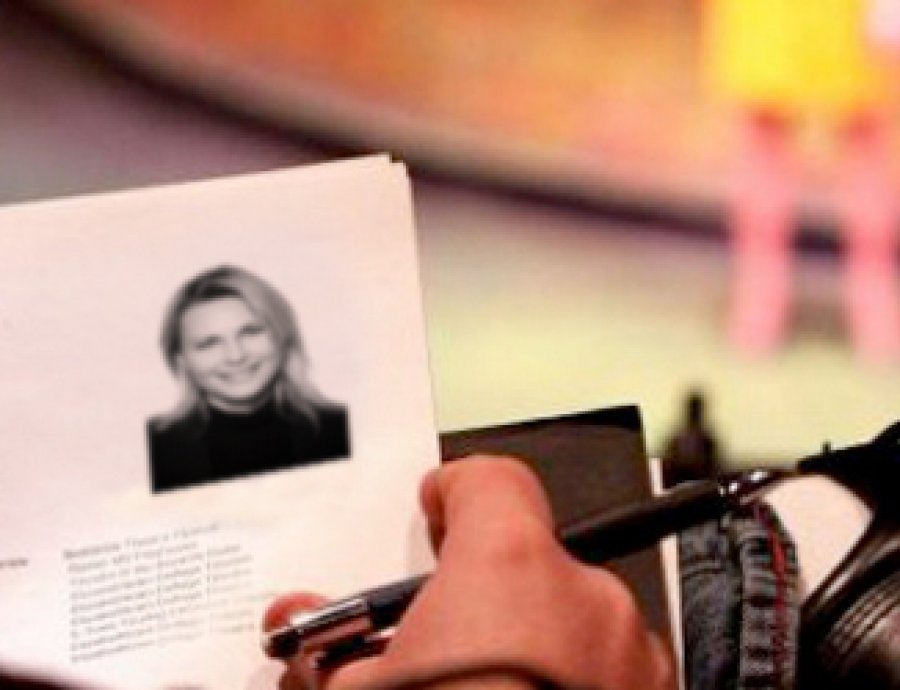 Short Courses / Audition Preparation
Audition Masterclass
4 Days / 10.30am- 5.30pm
This is an intensive course for those considering auditioning for drama school and who wish to master audition technique and fully prepare their monologues.
Course Information
Course Begins:
19/01/19
Type:
Masterclass
Duration:
4 Days, 10.30am- 5.30pm
When:
Weekends
Questions?
If you have any further questions, enquire and we'll contact you.
Overview
This audition preparation masterclass will offer a range of workshops giving an invaluable grounding in vital skills required for auditions and ongoing training. On completing the course participants will be armed for auditions with a polished classical and contemporary speech, as well as tips and techniques to remain relaxed and confident in audition situations.
General audition presentation, delivery, attitude and focus will be covered and the course will end with a mock audition session for drama school to practice the skills learned during the course.
Preparation for the course:
All participants MUST have a contemporary and classical monologue memorised for the first day of the course. If you don't have one prepared this will reduce your development during the week.
Please note: this course runs for four days over two weekends.


Contents of the Course and Preparation Requirements click to
Four Day Audition Masterclass
Course description
This is an intensive course for those considering auditioning for drama school and who wish to master audition technique and fully prepare their monologues.
Preparing for your Audition
Full preparation is key to combatting nerves, giving your best monologue and demonstrating your seriousness. This section of the course covers knowing who is going to be in the room and how that can be helpful, how to best position yourself in the space, making sure the chosen monologue is both suitable and showcases you, who to give your speech to, what to wear, how to be fully warmed up vocally and physically, how to best handle the chit-chat, and how to enter and how to exit.
Preparing Your Monologues
The majority of the course will focus on working the monologues and ensuring that you are armed for the audition with a fully polished contemporary and classical monologue. This work comprises an investigation of the text locating and playing all the intentions and beats, making sure the choices are clear and contribute to an honest and interesting interpretation, and that they maximise your particular skillsets. There are tips and exercises on how to make sure your monologue remains fresh and immediate and that you do not get stuck in learned delivery patterns. There is copious practice on how to take direction – how to really hear what is being asked of you and how to deliver it, should that arise. Character is addressed through an investigation of the text and given circumstances of the play as well as through the movement and voice workshops. For the classical monologue there is an examination of verse and rhythm to add understanding and enjoyment to the playing of the heightened language.
This will all be tailored to the individual within the group setting.
Workshops
There will be several group workshops. Voice will comprise an overview of this most vital of the actor's tools and participants will leave knowing how to take care of their voice, how to warm up for an audition or performance, and the importance of this. There will also be a take-home sheet of exercises which can be practiced at home and used before an audition. Movement will largely comprise games and exercises designed to free the actor from inhibition and allow the body to be alert and receptive to any direction or spontaneity that the acting/audition/rehearsal process may throw up. There will also be a Relaxation workshop exploring ways to combat nerves to allow the actor be fully in the moment and have fun.
Mock Audition with Industry panel
At the end of the course we will run mock-audition sessions with an experienced panellist who, along with your tutor, will provide critical private feedback about your audition and your professional development.
Pre-requisites and preparation for course:
All participants must have a contemporary and classical monologue fully memorized for the first day of the course. If you don't have one prepared this will seriously reduce your development during the week. Please note: classical monologues need to be in verse not prose.
The speech should be 3minutes long.
Audition speeches should be emailed at least two weeks in advance to your course tutor. Email addresses of the tutors will be sent to you prior to the start of the course.

Here are some guidelines to help you choose a suitable monologue:

Make sure you really like it – you are going to be spending a lot of time with it.
Keep to your age or thereabouts.
Make sure it is dramatic and there is a clear objective (Ie. The character wants something).
Be very wary of speeches that are descriptive and fall into the story-telling category (and are undramatic)
It should be clear from the speech what the context is, so avoid anything that is confusing to follow.
Choose something with an accent ONLY if you're totally confident.
Make sure you have chosen classical and contemporary monologues as defined by the school for which you are auditioning - each school defines those terms slightly differently.
For The Lir audition you will be asked for two monologues (but please prepare another as a reserve) of maximum 3 minutes in length each.
One should be from the classical repertoire (Elizabethan/Jacobean plays of Shakespeare, Marlowe, Webster, Jonson, etc.) and one should be from the contemporary repertoire (from the 1960s to the present day).
Make sure you choose plays that have been published and performed professionally.
Make sure also to read the whole play from which the monologue is taken.
Do not choose monologues from film scripts
Book a place on the Audition Masterclass click to
Book your place on the audition masterclass. This course is limited to ten participants.
It is advisable to do this course as far in advance of your audition as possible in order to allow time to hone and polish the work.
Cancellation Policy click to
The full course fee is payable as acceptance of an offer of a place on the course.
In the event of a cancellation more than one month prior to the course start date, a forfeiture of €250 (on courses priced at €1,000+) or the total course fee (on courses priced below €1,000) will be retained to cover administration costs.
A withdrawal less than one month before the course start date will result in the forfeiture of the entire fee.
Please note, acceptance onto the course is at the discretion of The Lir Academy. If The Lir feels for whatever reason that a participant is not suitable for the course, he/she will not be accepted. All decisions are final and not subject to appeal.
"
"I have learned more in the last fours days than I have in the couple of years I have been acting. I am so confident in my approach to studying my speeches when before I hadn't the slightest clue on what way you should approach and tackle them."
Ellen