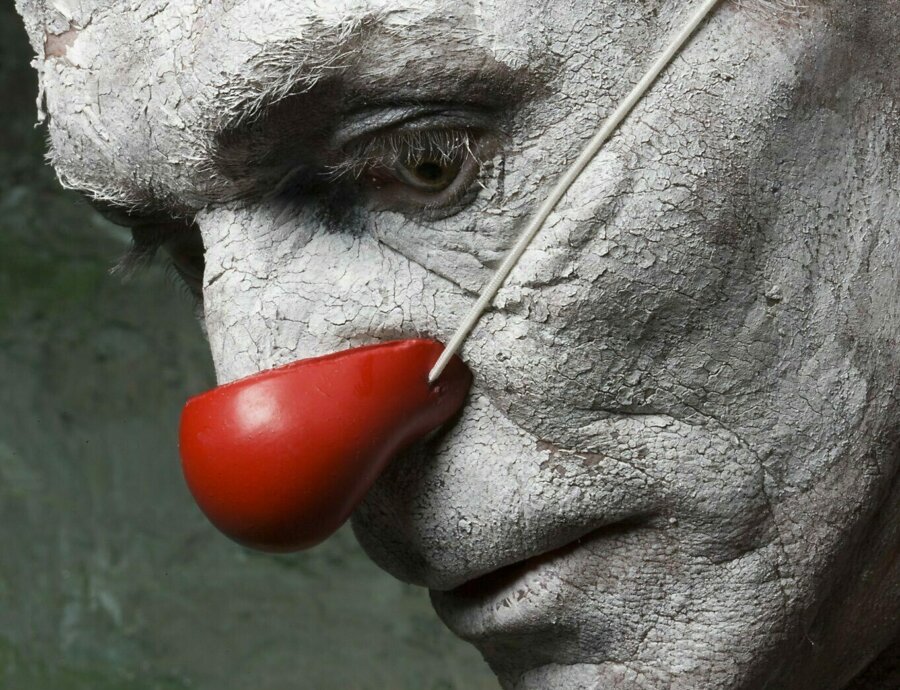 Short Courses / Acting
I A Clown
1 week / 10.00am - 5.00pm
A five-day introduction to acting through clown.
Course Information
Duration:
1 week, 10.00am - 5.00pm
When:
Summer
Ages:
18+
Questions?
Please visit the FAQs here. If you don't see your answer there, you can contact us via the enquiries button.
Overview
I A Clown will bring you on a journey to uncover the clown inside you.
The course will encourage you to take an in-depth look at your full self to find your own clown state. Through this process, you will gain an understanding of what it is to be 'authentically present' and how to bring that into your performance.
This course is led by Raymond Keane and will explore theatrical approaches to and the theory of clown. By exploring the four temperaments, the use of masks and The Mask of Red Nose we aim to help you increase your flexibility and range of expression.
Raymond is a founding member of the multi-award-winning Barabbas Theatre Company and has over 30 years of experience as a theatre-maker, clown performer, and teacher.
"Man is least himself when he talks in his own person. Give him a mask and he will tell you the truth" Oscar Wilde

The Lir Academy continues to be guided by the HSE guidelines in relation to Covid-19. You can see more here.
Terms and Conditions click to
"
"I am indebted to Raymond, the course and my fellow participants for this incredibly accepting, transformative and invaluable experience."
Rachael