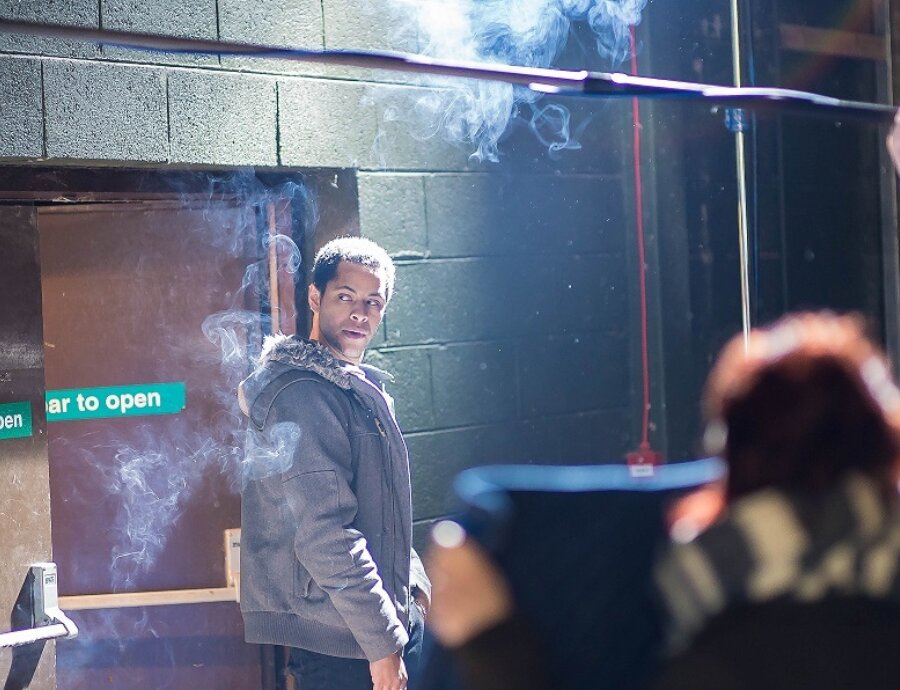 Short Courses / Acting
Intermediate Screen Acting
10 weeks / 1 evening p/w / 7.00pm - 9.30pm
This practical ten week course introduces students to the processes involved in successful screen acting and developing confidence in front of the camera. See more details and our Covid-19 protocol below.
Course Information
Type:
Intermediate
Duration:
10 weeks, 1 evening p/w, 7.00pm - 9.30pm
When:
Evenings
Ages:
18+
Questions?
If you have any further questions, enquire and we'll contact you.
Overview
This ten-week course, a continuation from the Introduction to Screen Acting course, will concentrate on further developing your acting skills for film and TV work.
If you have not completed the introductory Screen Acting course but have acting experience, please do get in touch so we can assess that for a place on the course.
As well as fine-tuning the strategies developed in the introductory level course for meeting the demands of screen acting, students will continue becoming more familiar with the filming process, acting for camera, the equipment and roles of the crew members through further exploration and practice.
Suitable for aspiring actors who have already taken part in an Introductory Screen Acting course or have experience acting for screen.
Please note that The Lir Academy continues to monitor the delivery of short courses in relation to governmental guidelines on Covid-19. For full details on our policies on this, please see our terms and conditions here.
Terms and Conditions click to
Insurance click to
It is strongly recommended that all participants insure themselves to cover the loss of fees in the event of illness, for which The Lir Academy cannot accept any liability.