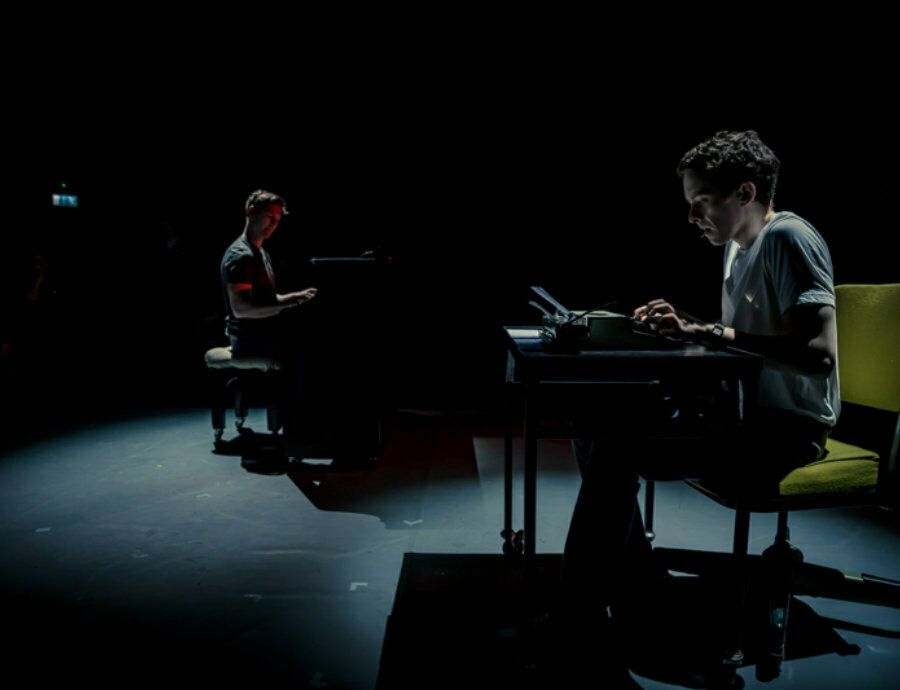 Short Courses
Introduction to Playwriting (Online)
10 weeks / 7.30pm - 9.30pm
This ten-week-long online programme has been created for novice or budding playwrights to explore the fundamentals of Playwriting. Scroll down for more information.
Course Information
Course Begins:
Tue 16 Jan 2024
Type:
Evening,
Online
Duration:
10 weeks, 7.30pm - 9.30pm
Ages:
18+
Questions?
Please visit the FAQs here. If you don't see your answer there, you can contact us via the enquiries button.
Overview
Throughout this programme, you will develop the tools to craft stories using frameworks such as narrative structure through plot and setting. The course will look at how stories unfold to engage, fascinate, or tease an audience. It will also explore character and dialogue. All of this will also be done in a way that is practical, non-intellectual, and non-academic so that it accessible to everyone.
Each week, you will be given an idea to think about with regard to storytelling for the stage, along with an invitation to write a response to this idea (an optional exercise for homework!) between classes.
There will also be space for the you to guide the content of the classes to reflect your interests. For example, it could look at adaptation, writing audio drama, or specialise in comic dialogue and crafting jokes.
Just as important as course material, is that together the class creates a space in which participants can share their work without fear. Many of us find having our material read aloud to be terrifying and something to be avoided at all costs. The environment for sharing and feeding back will be structured and nurturing. This class is about building confidence in your work.
No prior knowledge is required for this course and all course materials will be provided. Openness, enthusiasm, support, a sense of humour, and a passion to learn how to explore ideas through writing for the stage is all that is necessary to take part.
Andrew Tidmarsh has taught playwriting for over 20 years (Goldsmiths, University of London; RADA; and Central St Martins). He is obsessed with story structure and has even written a book about it. All his teaching work centres around the ideas of self-managed and democratic learning environments. He has been greatly influenced by the thinking of writer Ian Cunningham, who is Andrew's advisor and mentor.
Note: This short course is online. Our short courses are non refundable and there is no cooling off period. The Lir Academy cannot provide accommodation.
Read about The Lir Academy Tutors here.
The Lir Academy continues to be guided by the HSE guidelines in relation to Covid-19. You can see more here.
Terms and Conditions click to
Online Terms and Conditions click to
In the case of courses held over Zoom, the following terms and conditions apply:

∙ Participants must ensure they are taking the class in a private area with no uninvited guests

∙ Participants must ensure that their working area is clear and safe to move around in during the class.

∙ Participants are required to manage their technology during a class so that they do not interrupt or distract from the teaching of the class. If you are not using your phone for connectivity purposes it should be switched off.

∙ Participants are strictly forbidden from photographing, recording or videoing any on-line classes or performances at The Lir and from sharing any such recordings online on any forum.

∙ Should participants attempt to record the classes in any form they will be
withdrawn from the course.