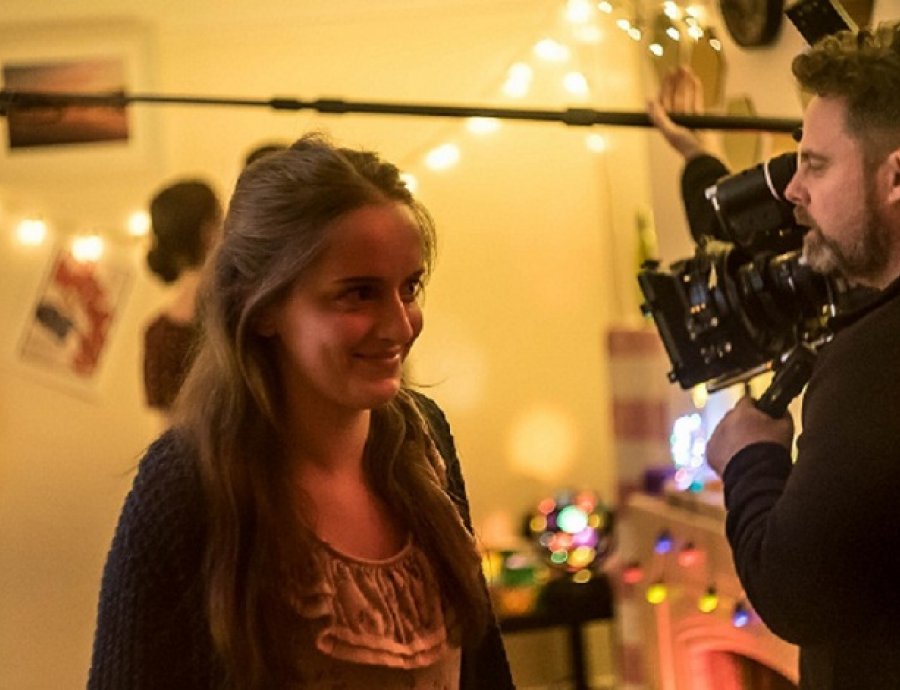 Short Courses / Acting
Introduction to Screen Acting
10 weeks / 1 evening p/w / 7.00pm - 9.30pm
This practical ten-week course introduces students to the processes involved in successful screen acting and developing confidence in front of the camera.
Course Information
Type:
Beginners
Duration:
10 weeks, 1 evening p/w, 7.00pm - 9.30pm
When:
Evenings
Ages:
18+
Questions?
If you have any further questions, enquire and we'll contact you.
Overview
Participants will learn the differences between what is effective on stage versus the demands of the screen. As well as developing strategies for meeting the demands of screen acting, students will become more familiar with the filming process, acting for camera, the equipment and roles of the crew members including the terminology used.

The course will allow each participant to experience the fundamentals of screen acting technique, such as hitting marks, staying in your light, finding the light in a tracking shot, working with sound crew and continuity as well as dispelling some of the myths surrounding the process of screen acting.

The course will begin with camera-based classes that are designed to show students how the camera can aid a performance rather than hinder it.

Suitable for aspiring actors who are interested in screen acting, film acting and acting for beginners classes.
The Lir Academy continues to be guided by the HSE guidelines in relation to Covid-19. You can see more here.
Terms and Conditions click to
Frequently Asked Questions click to
"
"I wasn't sure what to expect, coming from a theatre background. I was surprised with how much I learned about screen acting vs Theatre."
Jack