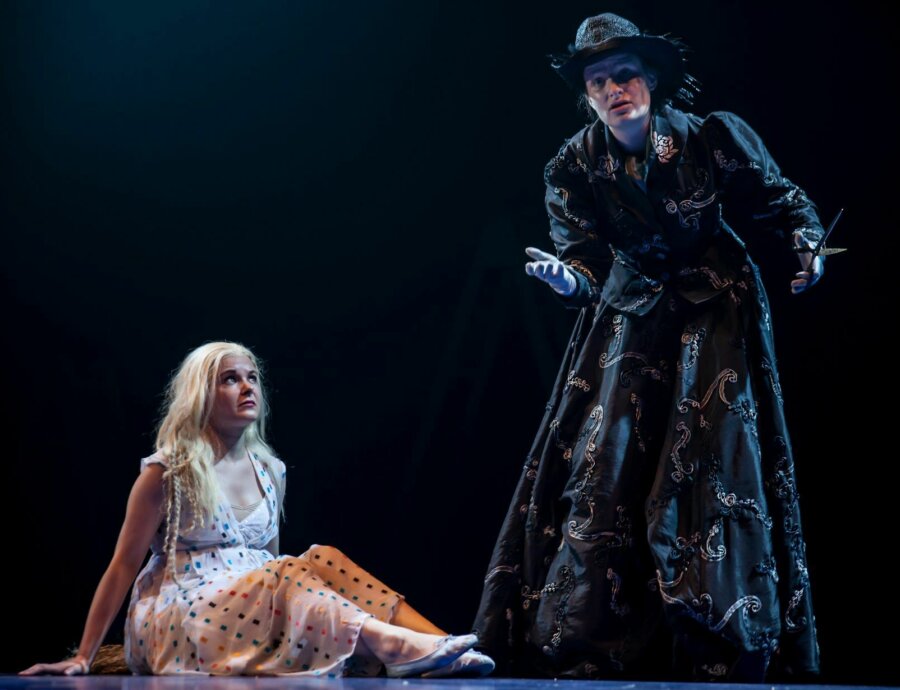 Short Courses / Acting / Movement
Musical Theatre Intensive
2 weeks / 9:30am - 5:00pm
This two-week intensive Musical Theatre course is aimed at intermediate and advanced level performers/singers who have already received some formal vocal training and want to pursue Musical Theatre as an interest or a career.
Course Information
Duration:
2 weeks, 9:30am - 5:00pm
When:
Summer
Ages:
16+
Questions?
Please visit the FAQs here. If you don't see your answer there, you can contact us via the enquiries button.
Overview
During the course students will work with a singing tutor/musical director, core Lir teachers and leading musical theatre directors and choreographers, to develop acting, voice, movement, singing and dance skills. Through group and individual classes and rehearsals, participants will develop the skills necessary for performing in Musical Theatre productions of the highest standards. Participants will work on new solo pieces, duets or trios and ensemble numbers.
This intensive immersion in musical theatre will help build confidence, develop new skills and expand existing knowledge of the genre. Participants will also be given guidance on audition techniques and the development of an audition repertoire.
At the end of the fortnight, the group will present a workshop performance of well-known musical theatre numbers for an audience of students and tutors.

Note: Our short courses are non refundable and there is no cooling off period.
The Lir Academy continues to be guided by the HSE guidelines in relation to Covid-19. You can see more here.
Please note applications for a participant under 18 needs to booked via a parent/guardian and should inform us via email that the participant is under 18.
Terms and Conditions click to
Application Process click to
Once you have completed the application form above, you will receive notification within two weeks. If a place has been allocated then you are required to continue the application process online and will be forwarded a link to do this.
Please do not send money for this course at this stage. Payment will be required only when a place has been allocated.
Although there is no application deadline, places are limited and early booking is recommended. All applications are considered in order of receipt. If an application is received after the course is full, the applicant will be put on a waiting list. Applicants will be informed by email whether or not they have been accepted.
No refunds or offers of deferral will be issued in the event of any short course moving online due to Covid-19 restrictions.
Acceptance onto the course is at the discretion of The Lir Academy. If The Lir feels for whatever reason that the applicant is not suitable for the course, then the application will be declined All decisions are final and not subject to appeal.
Due to the high demand for Lir courses applicants may be held on a waiting list.
Please note: A minimum number of participants are required for all workshops to proceed.
"
"Professional experience of everything involved in musical theatre. A very professional carefully processed insight into musical theatre throughout the whole 2 weeks."
Emer