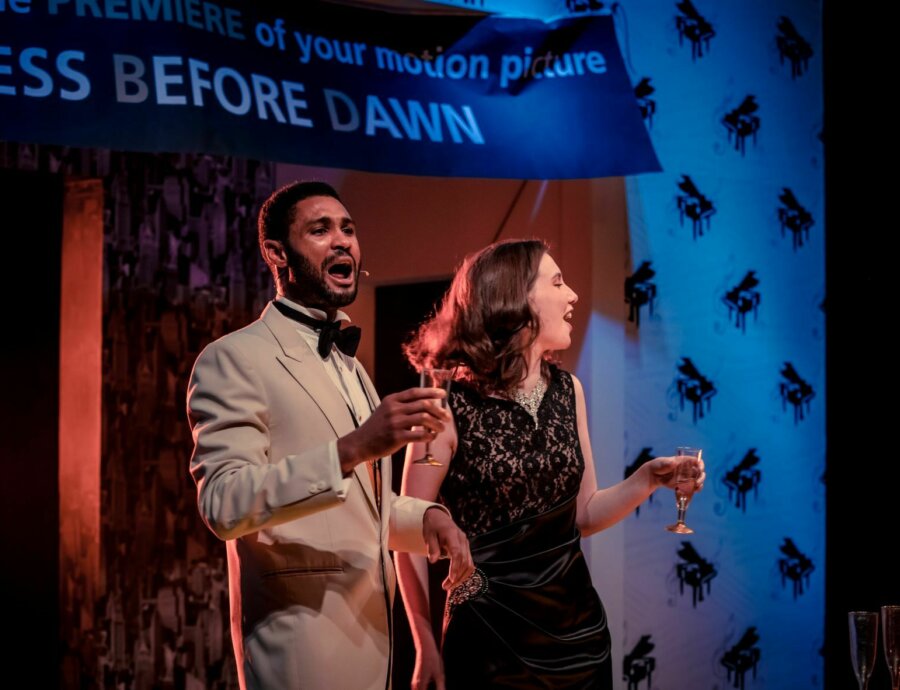 Short Courses / Acting / Movement
Musical Theatre
10 weeks / 1 evening p/w / 6.30pm - 9.00pm / Monday
Ten week Musical Theatre course for beginners
Course Information
Course Begins:
Mon 08 May 2023
Type:
Beginners
Duration:
10 weeks, 1 evening p/w, 6.30pm - 9.00pm, Monday
When:
Evenings
Ages:
18+
Questions?
If you have any further questions, enquire and we'll contact you.
Overview
If you love musicals and want to have a go yourself but don't know where to begin, this course is for you!
We offer adults with a passion for musical theatre an opportunity to develop the fundamental techniques required to perform in Musical Theatre.
Taught through group master-classes and rehearsals, this intensive immersion in musical theatre will help build confidence, develop new skills and develop existing skills in a collaborative environment.
During the course students will work with a singing tutor & musical director, musical theatre director and choreographer, to develop their singing, dance and performance skills.
Participants will work on new solo pieces, duets or trios and ensemble numbers.
On the final evening, the company will present a workshop performance of well-known musical theatre numbers for an invited audience of friends, families and tutors.
Note: Our short courses are non refundable and there is no cooling off period.
Please note that The Lir Academy continues to monitor the delivery of short courses in relation to governmental guidelines on Covid-19. For full details on our policies on this, please see our terms and conditions here.
Terms and Conditions click to