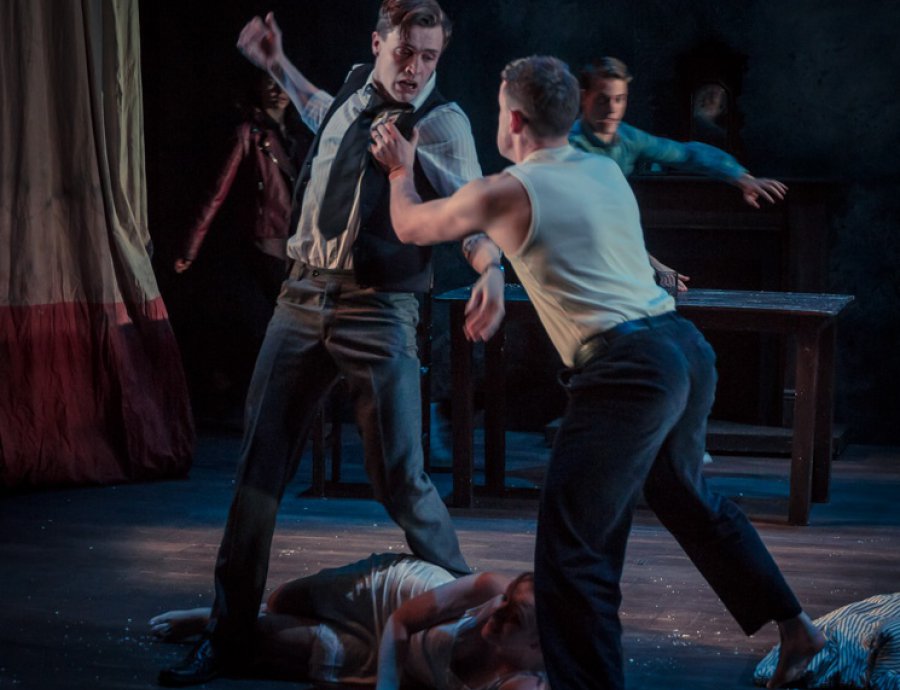 Short Courses / Acting / Movement
Stage Combat
10 weeks / 1 evening p/w
An intensive stage combat course culminating in an exam with the Irish Dramatic Combat Academy in unarmed fighting.
Course Information
Course Begins:
24/04/19
Duration:
10 weeks, 1 evening p/w
When:
Evenings
Questions?
If you have any further questions, enquire and we'll contact you.
Overview
This course is suitable for complete beginners and those actor-combatants looking to improve their unarmed fighting skills for film and theatre. Unarmed is probably the most requested skill set for fight performers and this course will cover all the essentials as well as build your strength and confidence to make you a more effective performer.
We will also focus on acting skills and students will work on incorporating their fight choreography into dramatic scenes. Exploring topics such as character objective, fight rhythm and staging, actors will learn to create a fight where they are connected and truthful and as such engaging to an audience.
The course culminates in an exam with the Irish Dramatic Combat Academy in unarmed fighting, providing industry recognised certification.

Book a place on the Stage Combat course click to
Cancellation Policy click to
The full course fee is payable as acceptance of an offer of a place on the course.
In the event of a cancellation more than one month prior to the course start date, a forfeiture of €250 (on courses priced at €1,000+) or the total course fee (on courses priced below €1,000) will be retained to cover administration costs.
A withdrawal less than one month before the course start date will result in the forfeiture of the entire fee.
Please note, acceptance onto the course is at the discretion of The Lir Academy. If The Lir feels for whatever reason that a participant is not suitable for the course, he/she will not be accepted. All decisions are final and not subject to appeal.
"
"I went into this course with no knowledge of how to perform unarmed stage combat. I learned many skills which I can now use in my acting course. The instructors and other pupils in the course were a pleasure to work with."
Bailey