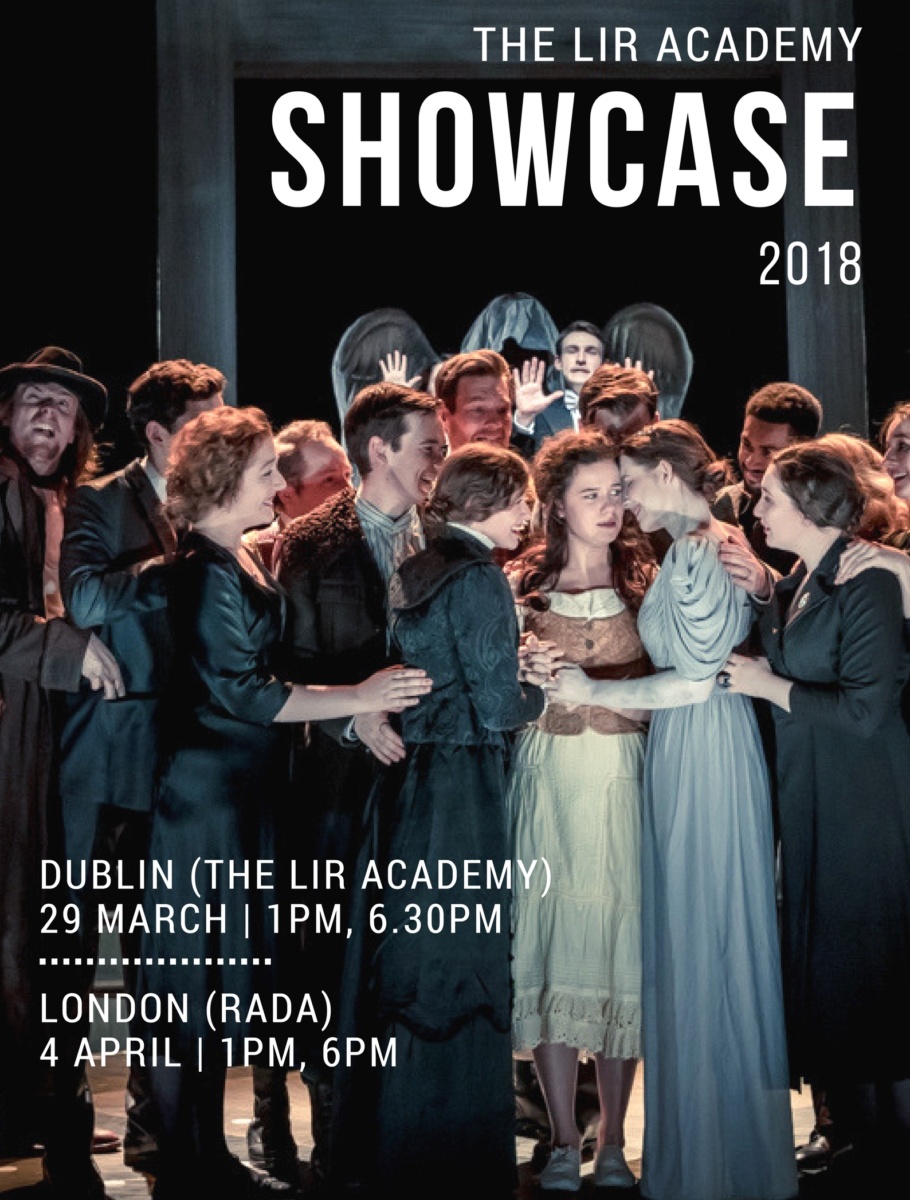 The Lir Academy Showcase 2018
Performances
Please see ticket information below for dates.
Box Office
If you have any further questions or wish to book over the phone, call us on +353 (0) 1 896 2559
Dublin Showcase
This event is exclusively for agents, casting directors, theatre directors, producers, technical directors, production managers stage managers and people who work in theatre, tv and film. It will take place on Thursday 29th March at 1pm and 6.30pm at The Lir Academy.
A showcase for family and friends will take place on Wednesday 28th March.
London Showcase
The annual showcase will take place in the Jerwood Vanbrugh Theatre, RADA, Malet Street, London on Wednesday 4th April 2018 at 1pm and 6pm.
This is a showcase of final year Bachelor in Acting students from The Lir Academy.
Any theatre people who are interested in attending should email the director of marketing at seana.skeffington@thelir.ie