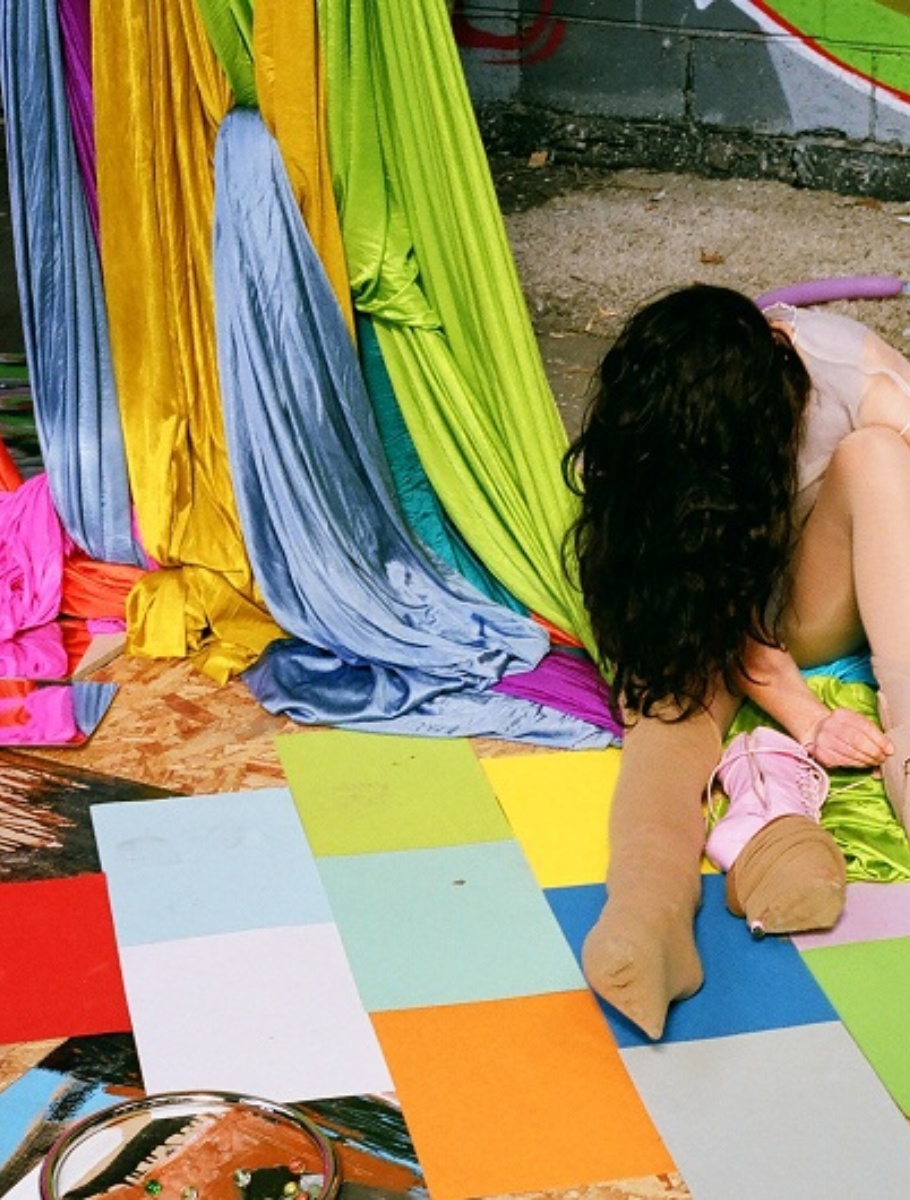 Performances
Please see ticket information below for dates.
Box Office
If you have any further questions or wish to book over the phone, call us on +353 (0) 1 896 2559
Balloons, bodies and steel rings, a Bauhaus Ballet for Dublin city, Object Piggy re-figures aerial dance as a fetish for hardware; a circus-sculpture; a looking-object; ein schauobjekt. A woman totters in pink trotters entangled in balloon ropes, she spins a-top a ribbon strand and you are overcome with lust for laser-play! A scientific physical phenomenon, all surgical masks and marbles, and the desire to swing in steel… Visual textures that hit you right in the third eye (the one between the legs) with a visceral, vocal, musical display and a question: "is it ok if it's not ok?" Object Piggy is an aerial 'dynamic sculpture' project by Emily Aoibheann (PaperDolls Performance, Dying Breeds). Music by Robert Mirolo, Brian Walsh and Emily Aoibheann (developed in collaboration with Judith Mok).
Presented by Dying Breeds Company
This production is part of Tiger Dublin Fringe
Shows: 10th - 13th & 17th - 20th September, 8:30pm
Tickets: www.fringefest.com
€11 previews ( Thursday 10th and Friday 11th )
€14 / €12

Object Piggy Laser Play: Building a Light Sculpture
September 16th @ 8pm & 9pm
Free but ticketed.
A facilitated play session building transient structures using laser beams. Audiences are invited to bring small reflective objects such as mirrors, crystals, coloured gels, jars with water etc to create a laser sculpture together.