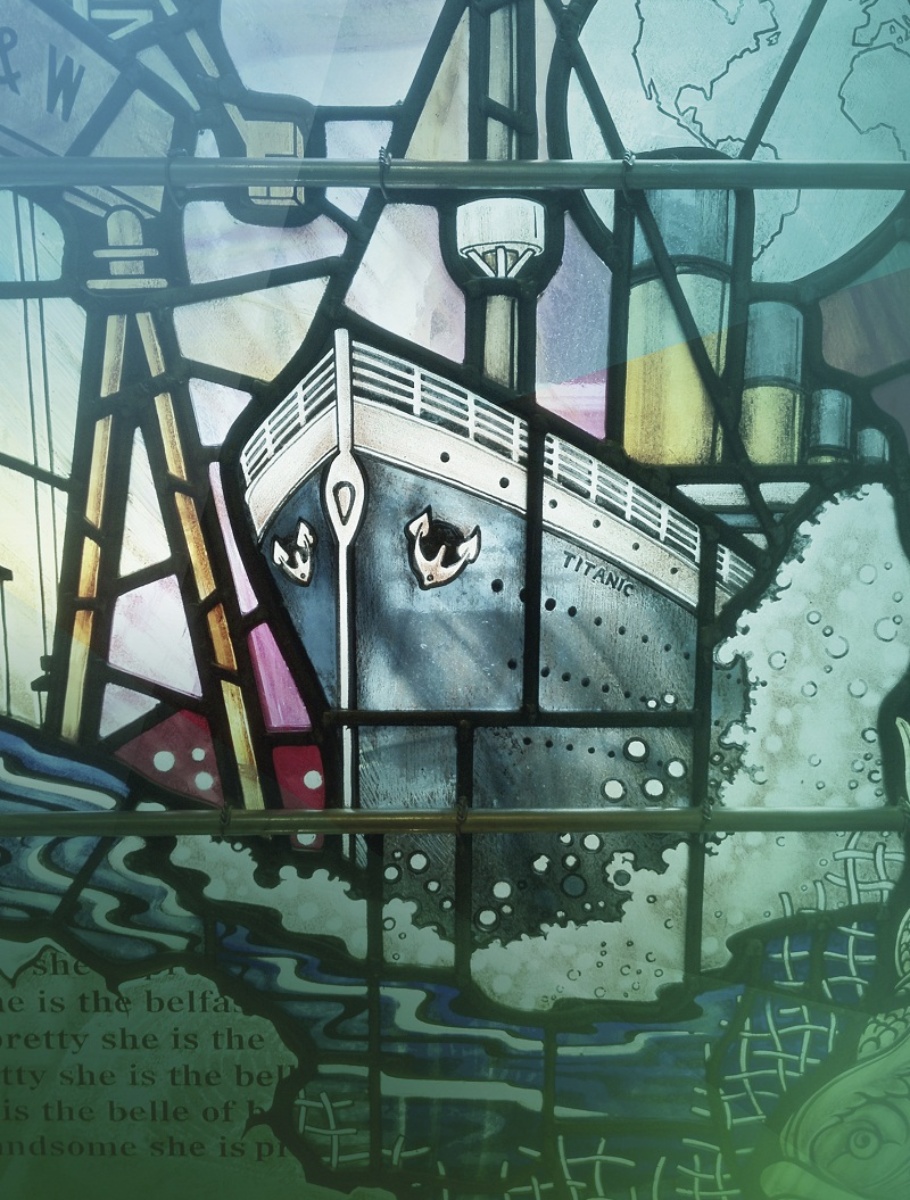 Scenes from the Big Picture by Owen McCafferty
Box Office
If you have any further questions or wish to book over the phone, call us on +353 (0) 1 896 2559
City life in one of the most troubled cities in the world. Twenty one characters' lives are interwoven to produce a slice of life in Belfast; another day in a city full of stories that are crying out to be told. The stories of fighting siblings, cheating husbands and resistance in the face of adversity could originate from any inner city the difference here is that a backdrop of violence is never far away.
The Playwright
Born in Belfast in 1961, Owen McCafferty has been viewed as one of the most distinctive writers emerging from Northern Ireland. Scenes from the Big Picture was originally produced in 2003 at the National Theatre in London and won the John Whiting Award, the Evening Standard's Charles Wintour Award for New Playwriting and the Meyer-Whitworth Award.
The Director
Nona Shepphard is an internationally acclaimed Director and Playwright who started her career as an actor in Liverpool. She has over one hundred and fifty productions and forty commissioned plays to her credit. Her plays for young people have received several awards and been seen all over North America and Europe. She is an Associate Director of the Royal Academy of Dramatic Art, International Advisors to The Lir and in that capacity has been central to the development of The Lir since its inception.
The Image
The image used to depict Scenes from the Big Picture is a photograph of one of the stained glass windows in Belfast City Hall. The original piece "Centenary Window" by stained glass Artist Ann Smyth, is a visual celebration of the many successes and achievements of the city in the past 100 years. Included in the window are the Harland and Wolff cranes, the Titanic, the Waterfront Hall, a Massey Ferguson tractor and the aircraft industry. Music, literature and sport are also represented throughout this piece of art.

May contain strong language, nudity and violence
Please note that live gunshots will be used in this production