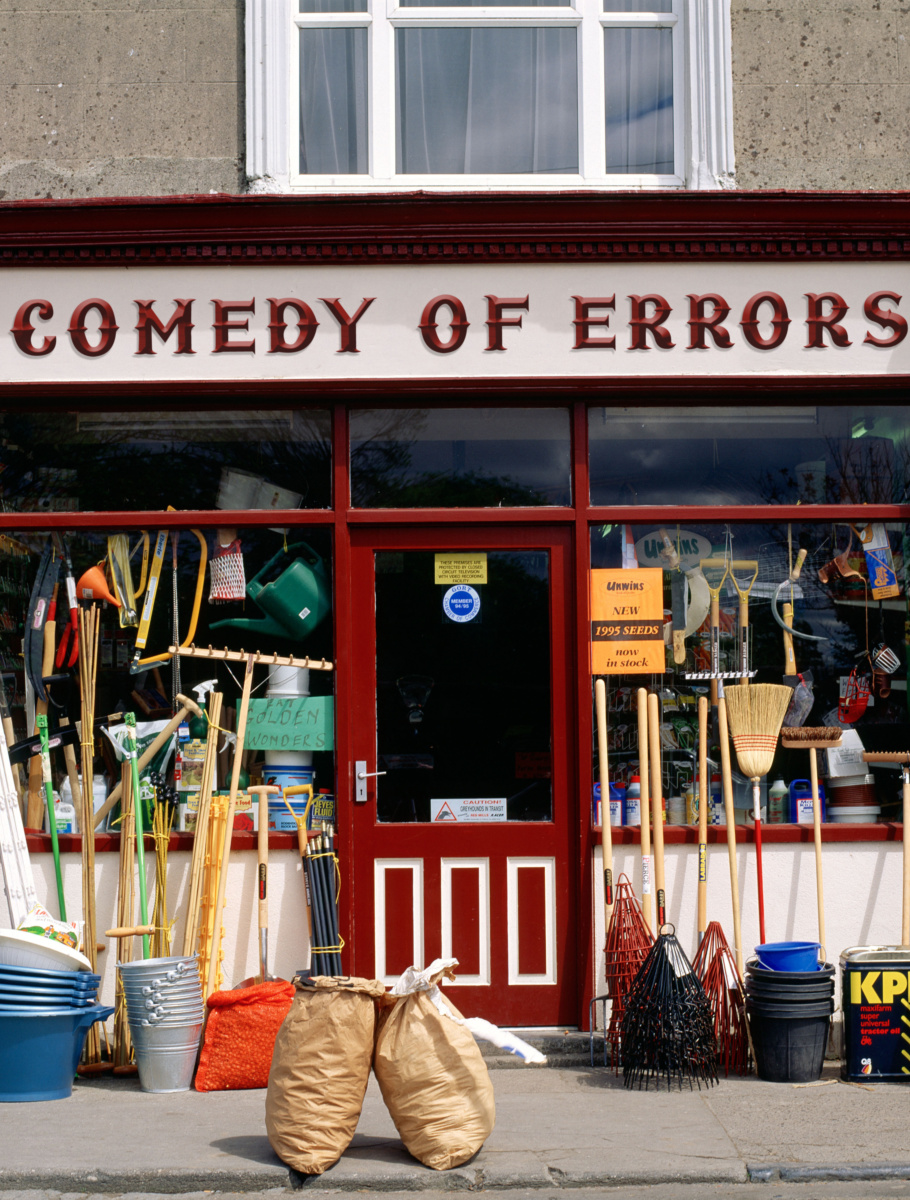 The Comedy of Errors
by William Shakespeare
Box Office
If you have any further questions or wish to book over the phone, call us on +353 (0) 1 896 2559
If everyone knows us and we know none,
'Tis time, I think, to trudge, pack and be gone.
Two men arrive in mean, small-town Ireland. They don't know anyone but everyone knows them. One meets a wife he didn't know he had. Another is arrested for denying a chain he never bought. A chaotic series of events ensue - a debt that needs to be paid, an unfair arrest, a pile of infidelity, a family reunited and an exorcism! And in a small town, even with social distancing, news travels fast. Featuring two sets of twins and a talking dog, this is The Comedy of Errors of lockdown!
The show will be streamed online on The Lir Academy YouTube Channel, HERE! at 7.30pm on Friday 17th July.
This production can be watched free of charge. However, if you'd like to give a donation, please do so HERE

Creative
Team
Director

Mikel Murfi

Assistant Director

Gerard McCabe

Set and Costume Designer

Maree Kearns

Assistant Costume Designer

Sue Crawford

Sound Designer

Michael Stapleton

Lighting Designer

Mark Galione

Hair and Make Up

Val Sherlock

Video Consultant

Vinny Murphy

Graphic Design (Set)

Rodo Villalobos

Video Edits

Mags Mulvey
---
Crew
Company Stage Manager

Eavan Gribbin

Deputy Stage Manager

Christopher Merton

Assistant Stage Manager

Aoife O'Rourke

Costume Supervisor

Síofra Nic Liam

SX

Grace Donnery

SX

Imor Hartnett

Assistant Production Manager

Grace Halton
---