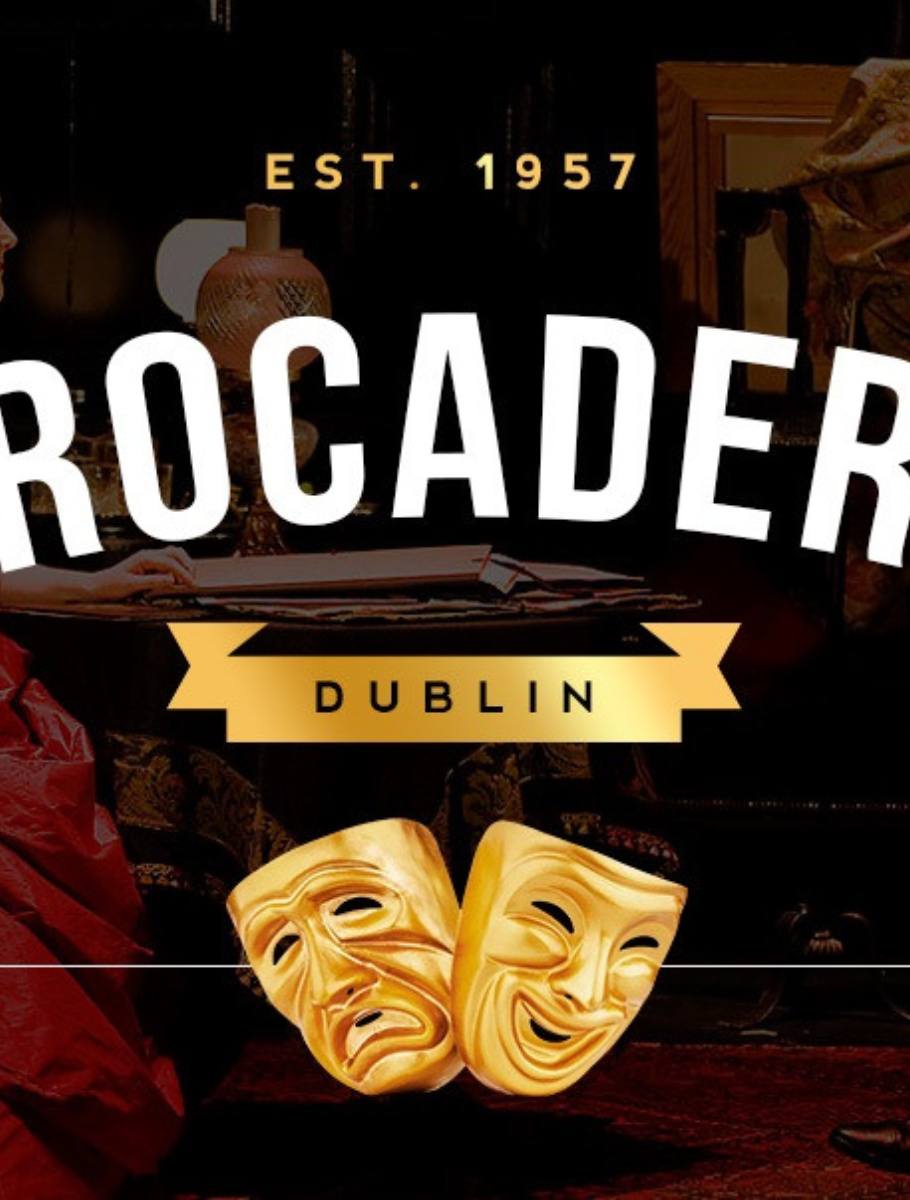 The Lir Academy's Fundraising Dinner at Trocadero
Box Office
If you have any further questions or wish to book over the phone, call us on +353 (0) 1 896 2559
This is a special event when The Lir Academy invites you into Dublin's beloved theatre restaurant, Trocadero, for an evening of theatre, music and Cabaret.
Now, a favourite fixture in Dublin's arts and theatre calendar, this annual fundraising event generates financial support for Lir Education Bursaries. Providing bursaries means every young person, that demonstrates potential, is given access to an education at The Lir Academy regardless of their socio-economic circumstances.
We invite you to join us for a special evening packed with performances by Lir students, serving theatre and music at your table while you dine. After dessert we adjourn to the Troc's Bar to embrace the magic that only a Cabaret can provide!
Trocadero is the perfect setting to experience the talent bursting from The Lir Academy whilst generating funds for a worthwhile cause that is integral to the ethos of The Lir Academy since opening in 2011.
Tickets are now on sale, with tables of 2, 4, 6, 8 and 10 available.
The ticket price includes:
Welcome drink on arrival
3-course menu & wine served throughout
Prize-draw & silent auction
Theatre performances, song & Cabaret!
We would like to express our immense gratitude to our partners, Trocadero, whose fine-dining, professionalism and generosity of spirit makes this event such a success year on year. Thank-you Patricia, Paul and Robert for your hard-work and support of The Lir Academy.
We would also like to welcome on board our new drinks sponsor; Wines Direct.
A HUGE THANKS TO OUR SILENT AUCTION & PRIZE-DRAW SPONSORS:
The Shelbourne Hotel * Montenotte Hotel, Cork * Morrison Hotel, Dublin * Clayton Hotel, Limerick
* Gate Theatre * National Concert Hall * Breda Cashe Productions * Bord Gáis Energy Theatre * Bulmers Live at Leopardstown * 3Arena, Live Nation * FAI * Festival Republic * Pinocchio Italian Cookery School * Tayto Park * Irish National Sailing & Powerboat School * Nevsail, Limerick * AIB *
* Asador Barbecue & Grill * Bang Restaurant * Brookwood Dublin * The East Room, Plassey House, Limerick * Picado Mexican * Rasam Indian Restaurant * Paradiso, Cork * Pearl Brasserie * Shanahans On The Green * Tribeca * Dingle Distillery * An Sliabh Liag Distillery * Aiken Promotions * Verdant * Anahata