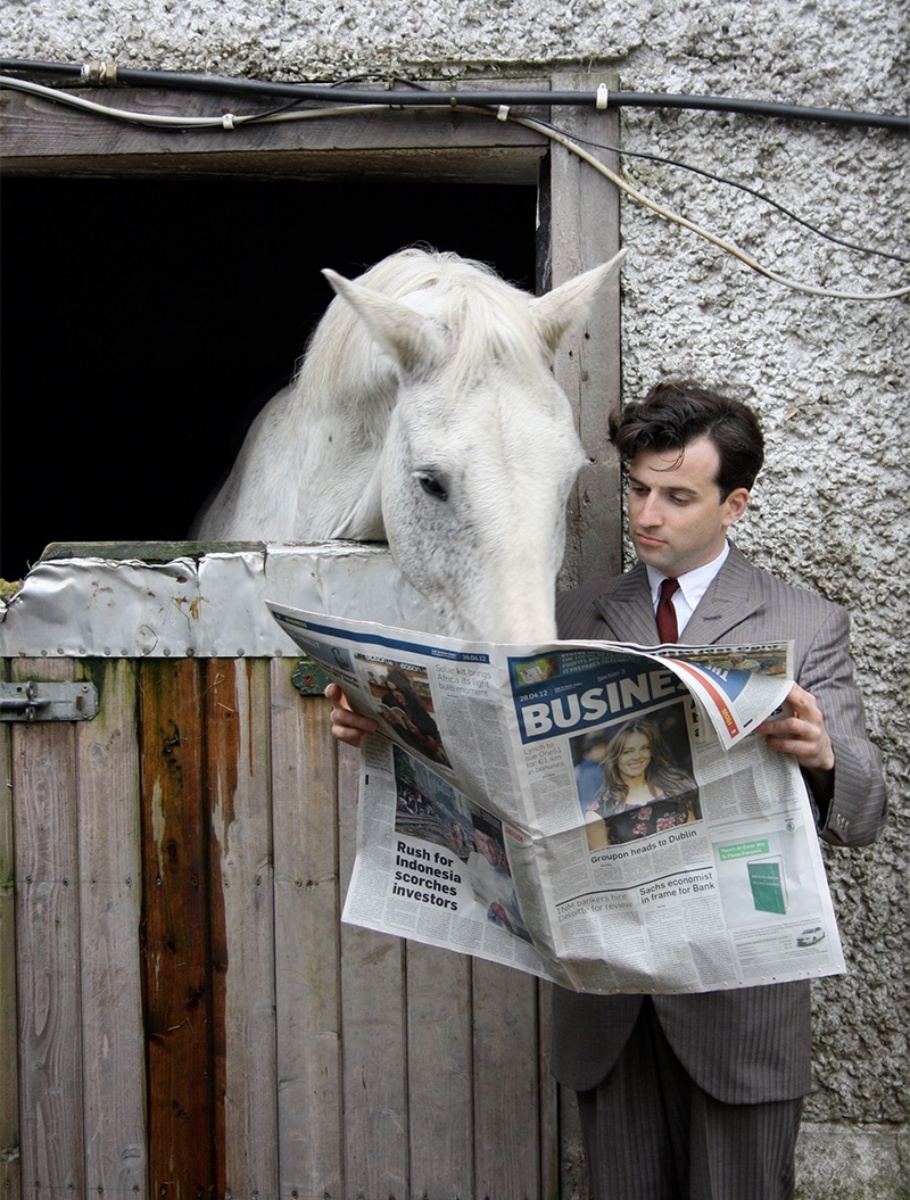 The Lir Revival Award presents… FARM
Performances
Please see ticket information below for dates.
Box Office
If you have any further questions or wish to book over the phone, call us on +353 (0) 1 896 2559
Sophie grew up in a rural sheep farming community, and had always been both fascinated and confused as to how it is possible to live in two varying worlds – that of the urban community, one of bricks and buildings and frantic pace – and of the rural; a world of cycles and insularity, where work takes as long as it takes.
Having spent the last ten years of her life living in Dublin, Sophie moved out to rural County Wicklow in October last year. She now lives on a cattle, pig and sheep farm. Every morning she wakes up and helps on the farm, takes off her muddy boots and heads into the City to rehearse a play. The two existences are of such different rhythms, yet both are stimulating in their own way.
FARM is a reflection of Sophie's own position: being straddled between these two communities– the city and the countryside – and her desire to combine them.
WillFredd Theatre are taking over Pearse Street and building a show that will pull the countryside into the city and unearth the farmer inside you! FARM will pull apart and present the stories, views, and routines of rural life in a space within the confines of the city. FARM explores the urban and the rural; where they meet and integrate and how they affect our everyday lives.
Date/Time:
Tuesday 9 July 6.00pm and 8.00pm
Wednesday 10 July 6.00pm and 8.00pm
Thursday 11 July 6.00pm (Captioned performance) and 8.00pm
Friday 12 July 6.00pm and 8.00pm
Saturday 13 July 6.00pm and 8.00pm
Nominated for Best Production, Irish Times Theatre Awards 2013
Winner of Best Off-Site Production, Dublin Fringe Festival 2012
Winner of Lir ReVival Award, Dublin Fringe Festival 2012