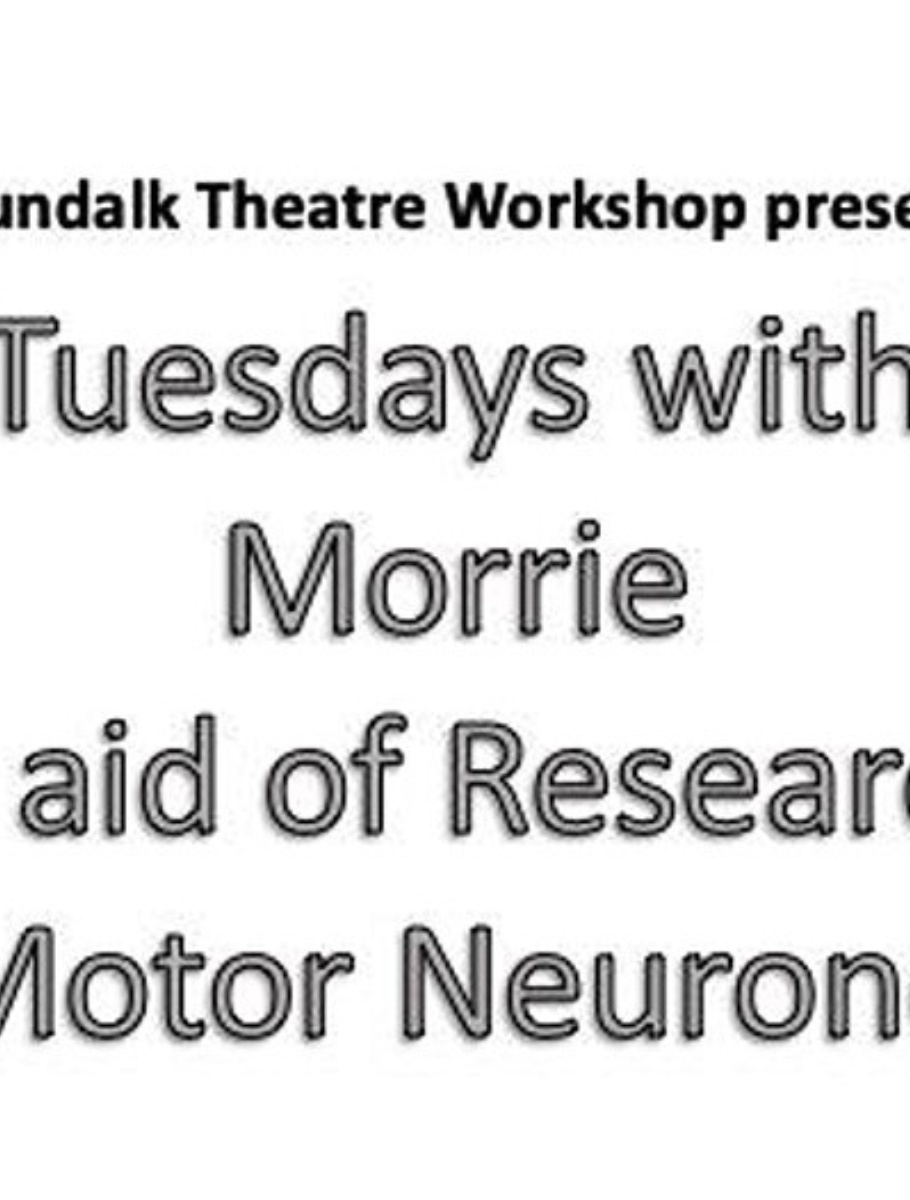 Tuesdays with Morrie in aid of Research Motor Neurone -POSTPONED UNTIL FURTHER NOTICE
Performances
Please see ticket information below for dates.
Box Office
If you have any further questions or wish to book over the phone, call us on +353 (0) 1 896 2559
The Dundalk Theatre Workshop presents 'Tuesdays with Morrie' in support of Research Motor Neurone.

The Dundalk Theatre Workshop are back with a stage adaptation of Mitch Albom's bestselling novel 'Tuesdays with Morrie'. This powerful play, starring Matt Murphy as Morrie and Sean Whelan as Mitch, tells the moving story of the reunion of a college professor with ALS/MND and his former student.

Matt is very well known in amateur dramatics. He was Director of David Mamet's 'Glengarry Glenross', which won the Abbey Award at the All Ireland Drama Festival in Athlone 2016. Matt and Sean (a TCD graduate) starred in Tuesdays with Morrie last year in Dundalk which led to repeat performances after such high demand and great reviews. The play is directed by leading amateur dramatics director Gerry Roddy.

Ticket funds will go directly towards Research Motor Neurone (RMN). RMN is an institute researching Motor Neurone Disease also known as Amyotrophic Lateral Sclerosis. It is based in Trinity College Dublin and is headed by Professor Orla Hardiman. Ongoing research is needed to discover the cause, treatment and methods of improving quality of life for MND/ALS sufferers and their families. If you are interested in supporting RMN, make sure to come along to this fantastic evening!