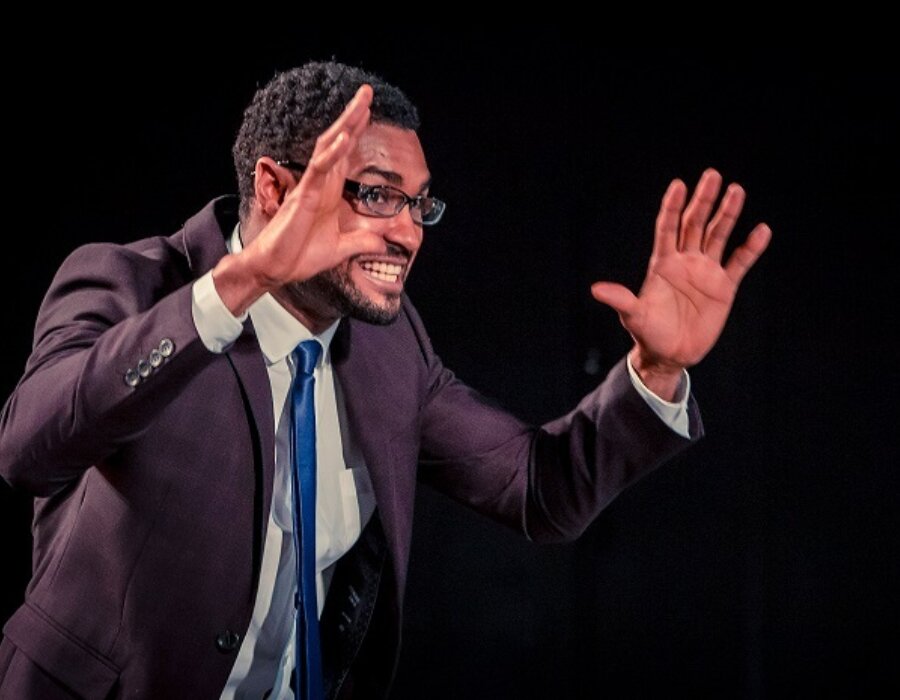 Casting Calls & Audition Opportunities
Casting Calls will be posted here...
Role: 2 native-speaking Gaelic actors (age 18-28) to assist with filming of some language learning videos.
Dates: 3 days in 2023 (dates are flexible)
La Ferpection is a video production startup that specialises in entertaining language learning videos. Their aim is to make language learning as fun as possible. They film everything in their studio in Amsterdam with a small team, so the mood on set is always relaxed. If you want to get a better idea of what they do, then check out this link www.laferpection.com/examples
Fee offered: €200 a day, plus travel and accomodation
How to apply: Audition via www.laferpection.com/casting

Posted - 5/12/2022
---


Role: Irish National Opera is looking for a male actor for the role of Leopold (non-speaking and non-singing) in Richard Strauss' opera, Der Rosenkavalier. Age: Playing age of 16-20, however only applicants over 18 will be considered. Profile: The character is refined, tall, good-looking, ideally with red hair.
Dates: Performances: March 05/07/09/11: 5-week paid full-time contract from 6th February to 11th March 2023, Bord Gáis Energy Theatre

This is a co-production between Irish National Opera, Garsington Opera and Santa Fe Opera.
Irish National Opera is funded by the Arts Council
Fee offered: 5-week paid full-time.
How to apply: Please send photo & CV (including date of birth), plus showreel video (if available) to Pauline Ashwood artistic@irishnationalopera.ie by Fri 23rd December
Deadline for applications: Fri 23rd December

Posted - 5/12/2022
---

Role: Casting - Music Video Shoot x 2 leads
Dates: 9th December in Wicklow (some flexibility around the dates)
Seeking Irish based talent to play the two leads in this music video playing an LGBTQIIA+ couple.They are open to who this cast member could be - any age, gender. Ideally LGBTQI+ as the story depicts a queer couple, but not essential. They'd love to see how the story + character can be owned and transformed by the person performing.

The film is a front-and-center performance video based around a character 'Jude', and uses magical realism to visually articulate their experience of depersonalisation and disconnect from their reality, emotions, and relationships.

The production company behind this music video is Pulse and Jocelyn Anquentil is directing. The artist is Irish singer/songwriter Ezra Williams, the music video is for their new track DEEP ROUTED.
Fee offered: £150 per day (1 Day) / Hours: 12 Hour day
How to apply: Contact Isabella Culver - isabella.l.culver@gmail.com
Deadline for applications: ASAP

Posted - 29/11/2022
---
Casting: Summer Girl, Short film.
Synopsis: A driven 10-year-old girl tries to cope with her father's passing by dressing
up as a superhero, but as she enters her super mobile, she faces her biggest
challenge yet, actually being able to drive it.

Dad-Cop: Supporting, Male, 35-50
Robin's dad used to be a cop. He was very supportive of Robin and always gave her the time of day. They were very close. Robin's dad is now dead, though, and he is more present as Robin's imaginary sidekick Dad-Cop. He is an exaggeration of what Robin can remember of him.
Ethnicity: All Ethnicities

Mom: Supporting, Female, 35-50
Robin's mom, just like Robin, is still trying to get used to a life without the dad in the house. She is trying to keep everything running smoothly, but the workload has doubled ever since her husband died. Therefore, she has been demanding more of Robin as of late, but rather than receiving the necessary help, she has been dragging herself thin, trying to do it all.
Ethnicity: All Ethnicities

Required Media: Headshot/Photo
Auditions will be held w/c Dec. 5 in Dublin, IE.
Rehearsal and Production Dates & Locations
Shoots w/c Jan. 15 in Dublin, IE. Compensation & Contract Details
All Roles
Pays: €50.00 - €150.00 (Flat Rate)

Total: €50.00 - €150.00 for an estimated 4 days of work
Additional: Food will be provided.
How to apply: Please email your headshot to tasneem.elhamy@gmail.com
---
Casting: Theatreworx Productions is looking for Actors to participate in a "Christmas Experience" running Thursdays - Sundays and then the week leading up to December 23rd.
This is a paid position.
How to apply: Please email adam@theatreworx.com for more information and scheduling.

---
Casting: Casting call for the following roles for a narrative short film. "The Key"
Roles:
Sinead - Female Lead - (Playing Age 17/18): Inner city girl from Sheriff Street who is a musical genius and does things her own way. Think Billie Eilish from Dublin.
Anto - Supporting Male (Playing Age 47-55): Sinead's Dad. Charismatic inner city Dublin Delboy.
Niamh - Female (Playing Age 17/18): Pretty but obnoxious south side mean girl.

Sarah and Ciara (Playing Age17/18): South side school girls
Aunty Roisin (Playing Age 45-60): Irish mystical gypsy woman. Type who reads tarot cards.

John (55+) Mystical Irish gypsy man. Always got a twinkle in his eye. Think of when Dorety meets the Wizard of Oz in the gypsy van at the start of the movie.
Two nurses: Open to all ages, genders and races above 27
Project overview available here:
For more information please email danielle@rtb-media.com

---
Casting: Joe: Male 16/17 yrs (to be played by someone 18 yrs+).
He's a vulnerable teenager with a strong bond with one of his teachers who looks out for his mental health. Liverpudlian accent

How to apply: To apply please email Esther for more information along with a headshot: esther@louisecrosscasting.com
---
Casting: Young actress with a playing age of 15 yrs on screen for an important but non-speaking role
Dates: Required for 2 or 3 days, filming taking place in Dublin 1st November to 16th December.
How to apply: Please email louisecross@mac.com for more information.
---
Casting: COGG is looking for Irish-speaking actors for a 3-day shoot in Belfast.
All roles are paid and accommodation will be provided. We are looking for the following.
Teenage boy, playing age of 15-17 years old.
Teenage girl, playing age of 15-17years old.
Father in his mid 40's.
An English version of this piece exists already which is available here:
Apply: Email rosiemcnally09@gmail.com to apply.

---
Opportunity: Actor (female) sought for a proof of concept feature film.
About: Looking for a Middle-Eastern actress playing age: 20-27
Apply: Email nightmaretwinproductions@gmail.com to register your interest.
More information is available here.

---
Sharky & George are a creative events company specialising in immersive experiences, plays and corporate events for children and adults. They are on the lookout for new performers to join their roster of talent.
If you are interested, please email roo@sharkyandgeorge.co.uk.
For more information check out their website.

---
Open auditions with the Lyric Casting Director
The Lyric Theatre in Belfast is holding a series of Open Meetings on a weekly basis giving professional actors the opportunity to meet with the Lyric Theatre's casting director.
To find out more, including how to apply here: