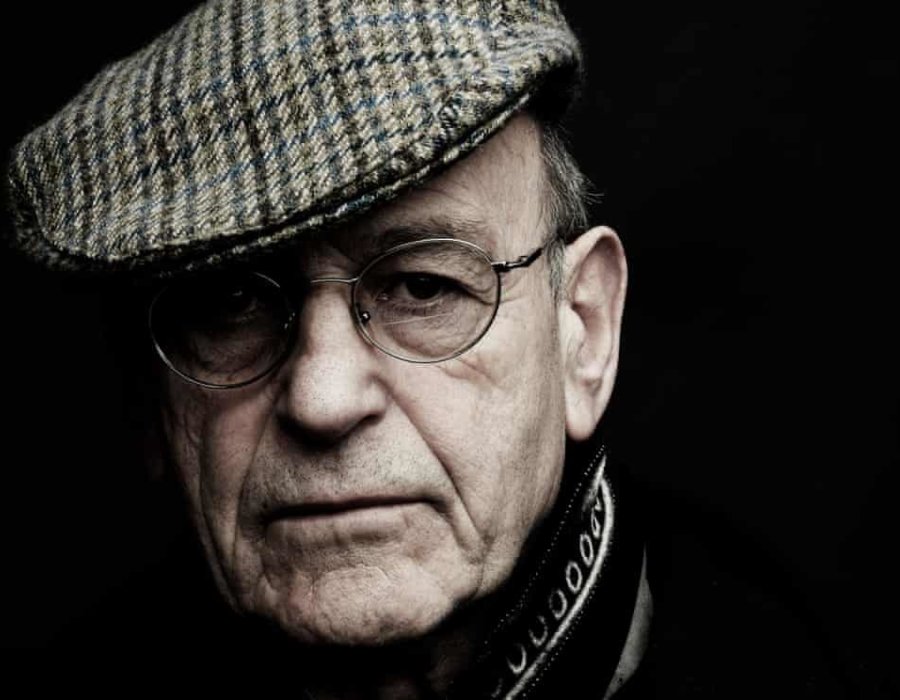 CONVERSATIONS ON A PLAYWRIGHT 2021
Legendary Irish playwright Tom Murphy is honoured by actors keen to share their experience of working on his plays through the Tom Murphy Acting Masterclasses taking place at The Lir Academy at Trinity College Dublin, 1st-5th November 2021.
"Tom would have loved it. He was never happier than in a rehearsal room with young actors. They inspired him and energised him, so it works both ways." - Jane Brennan.
Conversations on a Playwright 2021 is a biennial series of acting masterclasses, talks and discussions, leading to a showing of work for an audience, at The Lir Academy.
The event is focused on the work of Tom Murphy, one of the most significant playwrights of 20th century Irish theatre. His death in 2018 brought countless tributes to his huge influence on Irish theatre and this event honors his extraordinary legacy by sharing the experience of working on a Murphy script with a new generation of actors.
Actors who worked with him in rehearsal will share the unique acting voice, style and musicality of playing Tom Murphy with younger generation of actors in an intensive workshop week.
Music was central to the Murphy's life and work. President Michael D Higgins will attend a session for the actors featuring music from his life and plays. Featuring pianist Conor Linehan and tenor Patrick Hyland, this event is on Thursday November 4th.
COAP is a unique and original way to ensure his legacy among the actors he felt so comfortable amongst. It is run by those close to the writer, including his family, represented by his wife Jane Brennan, who will present the event. His friends are represented by actor Frank McCusker, originator of this idea. Una Carmody who is producing the project, and Loughlin Deegan, who will host the event venue as Director of The Lir Academy.
Maureen Kennelly, Director of the Arts Council, said, "What an opportunity for emerging theatre artists to collaborate and learn from experienced colleagues, against the inspiring backdrop of Tom Murphy's brilliant work. The Arts Council is thrilled to support this project which will result in many rich and energising encounters between actors, playwrights and other theatre practitioners."
This will be the second iteration of COAP, following its first successful outing in 2019.
Project Arts Centre are acting as a curation partner for 2021, focused in particular on the writing elements.
Guest lectures and directors will illuminate the work for the participating actors, including Garry Hynes, Fintan O'Toole and Marty Rea. A new feature for 2021 is the addition of two emerging or mid-career writers to participate in the week.
At the core of the project is the recruitment of six actors who worked closely with Tom Murphy, some of whom will have originated roles in Tom Murphy plays. They will work with twelve "participant" actors throughout the week. The senior actors and writers have been assembled by a selection committee. They will be facilitated by dramaturg Thomas Conway who will curate and co-ordinate the week's activities.
Please note, these masterclasses are delivered for professionals and not open to the public.
Senior Actors
Jane Brennan | Niall Buggy | Derbhle Crotty | David Herlihy| Frank McCusker | Eileen Walsh
Senior Writers
Stuart Carolan | Dylan Coburn Gray | Phillip McMahon | Abbie Spallen
Conversations on a Playwright 2021 is funded by The Arts Council under its Theatre Resource and Development Scheme. The Lir Academy wishes to acknowledge support for this initiative from Jim and Janet Curley, patrons of playwriting at The Lir Academy.
FURTHER PROJECT INFORMATION
Follow Conversations on a Playwright:
Twitter: @PlaywrightConvo
Instagram:@playwrightconvo
Hashtag: #ConversationsOnAPlaywright21
FURTHER MEDIA INFORMATION
Christine Monk | Cultural Communications | 087 675 5329 | monk.christine@gmail.com