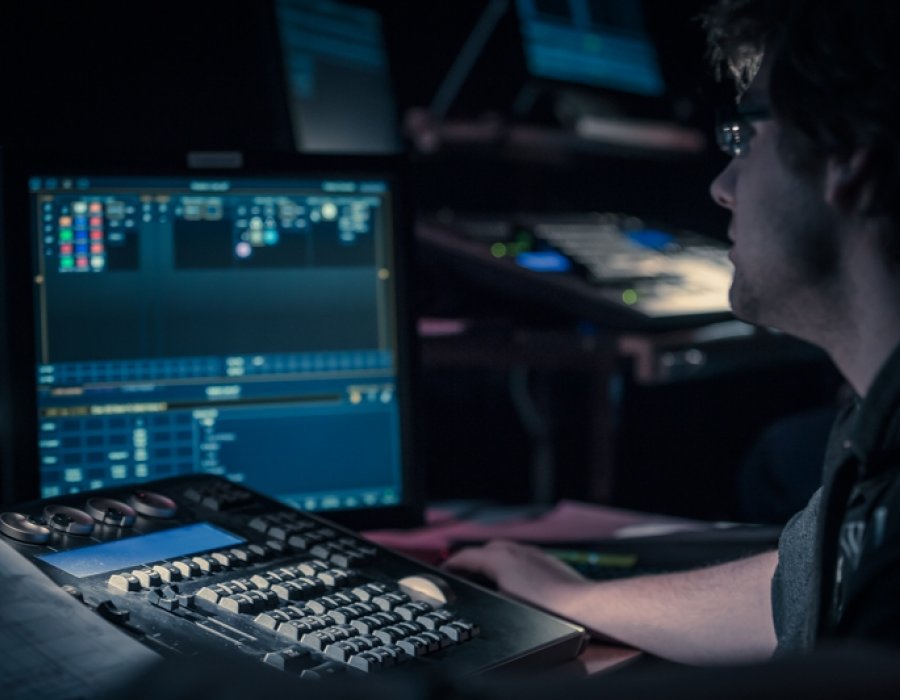 ETC sponsor a new Ion Console to The Lir Academy
Industry leaders ETC recognise The Lir Academy as being the premier technical training facility in Ireland.
Industry leader ETC (Electronic Theatre Controls) has very generously sponsored an Ion lighting desk to The Lir Academy for the purposes of training stage management, technical theatre and lighting design students in the most up to date lighting technology.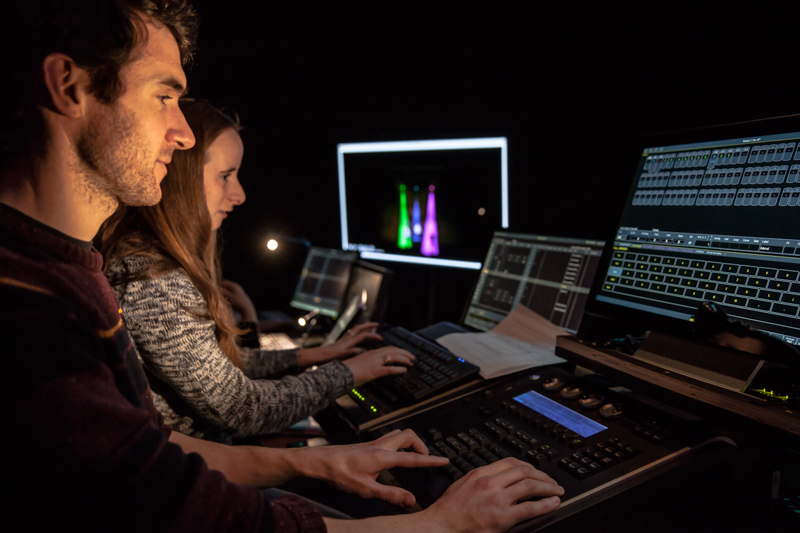 Pictured above
Stage Management and Technical Theatre
students Patrick Conlon and Emma Russell using the new lighting desk.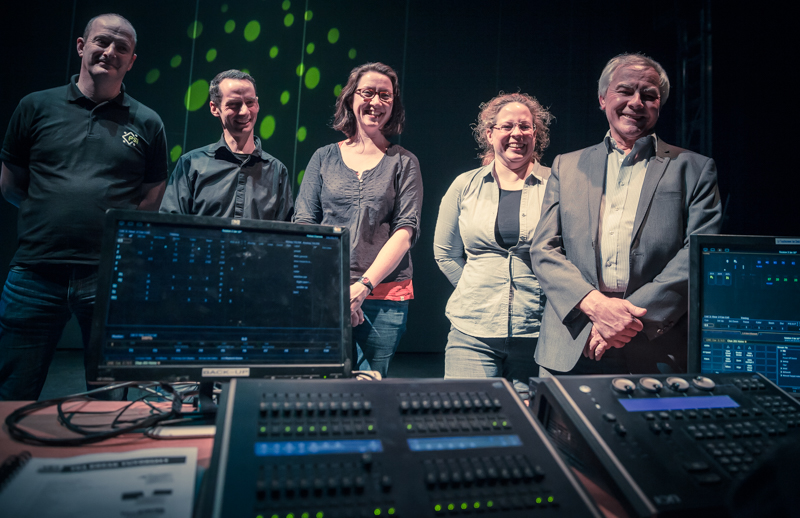 Pictured above Ciaran Tallon, PSI, Barry Conway and Lisa Mahony, The Lir Academy, Sarah Clausen and Mark White, ETC. Barry Conway, Director of Technical Training at The Lir Academy said "We are absolutely delighted to receive this support from ETC, it offers a huge contribution to our lighting training, Kevin Smith is an ETC recognised trainer and is involved in training the students on this desk. The support given to The Lir Academy by both Production Services Ireland and ETC is a solid endorsement of their commitment to technical training for the theatre industry"