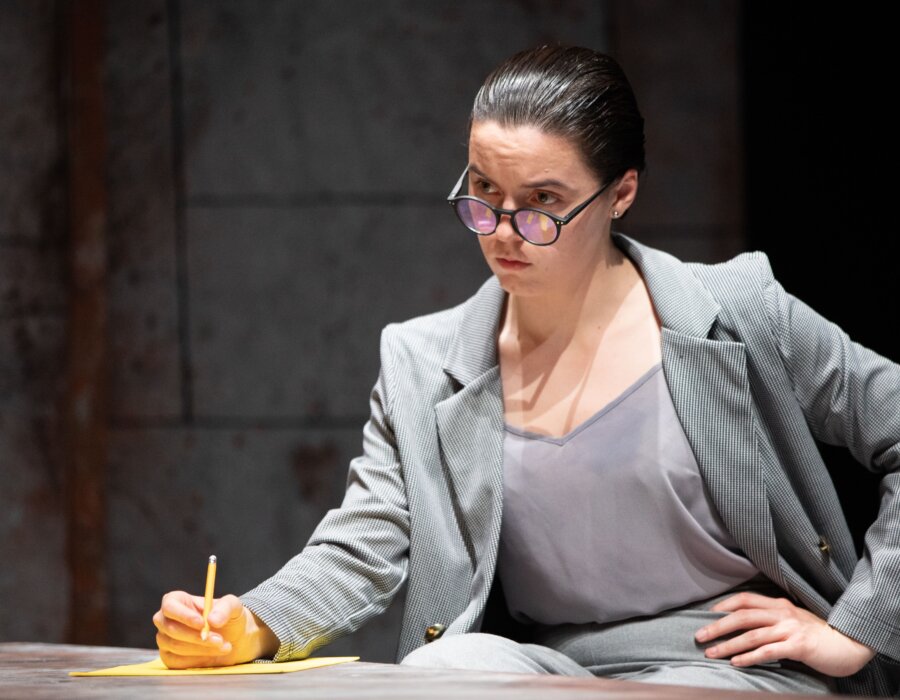 Jobs & Creative Opportunities
Job & Creative Opportunities will be posted here.
---
Opportunity: FUEL Artistic Residency by Druid Theatre, based in The Mick Lally Theatre, Galway.
The FUEL programme is a response to artists' need for a greater commitment to the creative development process.
We are looking for ambitious artists who have the drive to bring their work to fruition and the desire to develop their creative practice.
FUEL offers a nine-month programme that responds to the specific needs of each year's selected artists but broadly speaking we offer
Workshops with theatre professionals
Development and rehearsal periods in The Mick Lally Theatre
Engagement with Druid's artistic programme through attendance at rehearsals, meetings with Ensemble members and invitations to events
The opportunity to showcase work at The Mick Lally Theatre
Advice and support from Druid staff on producing, finance, marketing and touring
Assistance with funding and festival applications
A fee for each contact-day of the programme (workshops, development periods, etc) which amounts to a total fee in the region of €2,000 per successful applicant
Tickets to select productions in The Mick Lally Theatre and elsewhere in Ireland
How to apply: Applications can be submitted here
The closing date for applications is Friday 25 November 2022 at 5pm.
All applicants will be contacted and updated on the status of their application by Wednesday 7 December 2022.
The FUEL programme will commence in January 2023.
If you have a query, please email Síomha Nee, FUEL Programme Manager at fuel@druid.ie.
---
Opportunity: Open call workshop with Dan Colley
About: Dan Colley is running a two-day workshop (10am - 5:30pm) in Fringe Lab, 28th -29th of November. An open-ended exploration of devising practice. This workshop is open to actors, musicians, movers, comedians or performers of any kind.
There will be a €200 provided.
How to apply: Please send your CV to dan@dancolley.com with the Subject line "Open Call Workshops" by Friday 6pm on Friday 18th November.
More information is available here: dancolley.com
---
Opportunity: Oscar Wilde Fellowship
Are you a recent graduate of drama – acting, playwriting and/or directing? Would you savour the challenge of improving the visitor experience in a building where performances begin every thirty minutes?
Offering the opportunity to spend six months working as an Oscar Wilde Acting Fellow at the award-winning Little Museum of Dublin. This Fellowship comes with a stipend of €15,000.
How to Apply: To apply for this role, email your CV and a cover letter to sarah@littlemuseum.ie before 5pm on November 30th

---
Opportunity: Two New Associate Artists Roles at Dublin Fringe
About: The Associate Artists will provide expert consultancy to Dublin Fringe Festival staff and mentorship to the wider artistic community, contributing to selection panels for recruitment and various open call processes and sharing skills with a wide network of peers and colleagues via FRINGE LAB.
Dublin Fringe is looking for artists who are knowledgeable about the context of contemporary performance-making in Ireland and the working lives of artists in Dublin, have a wide network of artistic peers and are eager to bring their perspective to Dublin Fringe Festival.
Term: January to December 2023
Hours: Part-time, flexible.
Fee: €12,000
Contract type: Freelance or Part time PAYE fixed term for 1 year (January to December 2023) The role has a flexible approach to contracting with option for part-time PAYE (with associated holidays and contributions) or fee-based for self-employed artists where required or preferred.
The closing date for applications is Monday, 21 November 2022 at 5pm.
How to apply: Associate artist application forms are available here
---
Opportunity: FRINGE LAB Resident Artists Applications open.
About: Dublin Fringe has opened applications for a resident artist in 2023. Offering one free, shared office space at Dublin Fringe HQ10am – 10pm, 7 days a week.
Being a FRINGE LAB Resident Artist at Dublin Fringe offers artists the following
Free, secure, lockable office space at FRINGE LAB
Free Wi-Fi internet access
Access to printing facilities
Access to kitchen facilities
Year-round advice, support and cheerleading from the Dublin Fringe team
Access to rehearsal studio space at a subsidised rate
Community and networking with other artists
Access to your shared office 10am – 10pm, 7 days a week (except when the building closes for Christmas break)
How to apply:
Please fill out the application form by 5pm Sunday, 20 November 2022.
Any further questions don't hesitate to contact Bee Sparks, Artistic Projects Manager, at bee@fringefest.com.
---
Opportunity: Stage Manager required for dlr Mill Theatre Dundrum Pantomime.
About: The Mill Theatre we are looking for an SM for our Christmas panto, "Little Red Riding Hood", written and directed by Geoff O'Keefe. This panto is predominantly during the day and won't have many evening performances.
We also have four days off over the Christmas period.
Dates: Show running 8 Dec 2022 - 8 Jan 2023.
Fee: €750 per week and runs over a 7-week period.
How to apply: Email sarah@milltheatre.ie to apply or for more information.
---
Opportunity: Dublin Fringe Lab resident artist applications are open.
Dublin Fringe Festival will be welcoming three full-time FRINGE LAB Resident Artists.
How to apply: Please fill out the application form by 5pm Sunday, 20 November 2022. If you have any questions don't hesitate to contact Bee Sparks, Artistic Projects Manager, bee@fringefest.com. Applications are accepted from artists, producers, companies or collectives of any kind.

---
Opportunity: Gorilla Design we are hiring for 3 technical positions:

1. Client Account Manager
2. Event Technician
3. Event Lighting Manager (Warehouse based)

For more info, or to apply, email info@gorilladesign.ie
---
Competition for Pocket Opera Directors
Opportunity: A new competition for Stage Directors to select the best artistic concepts for two pocket operas staged in 2023 is announced.
Wexford Festival Opera is announcing a competition for Stage Directors with the aim of selecting the best artistic concepts for two pocket operas which will be staged at the 2023 Wexford Festival Opera.
The productions will be:
La Fille du régiment by Gaetano Donizetti
Suor Angelica by Giacomo Puccini
For full details on the requirements, duration, deadlines and how to apply, please refer to the Call for Pocket Opera Director application document here
Deadline for applications close December 1 2022.
---