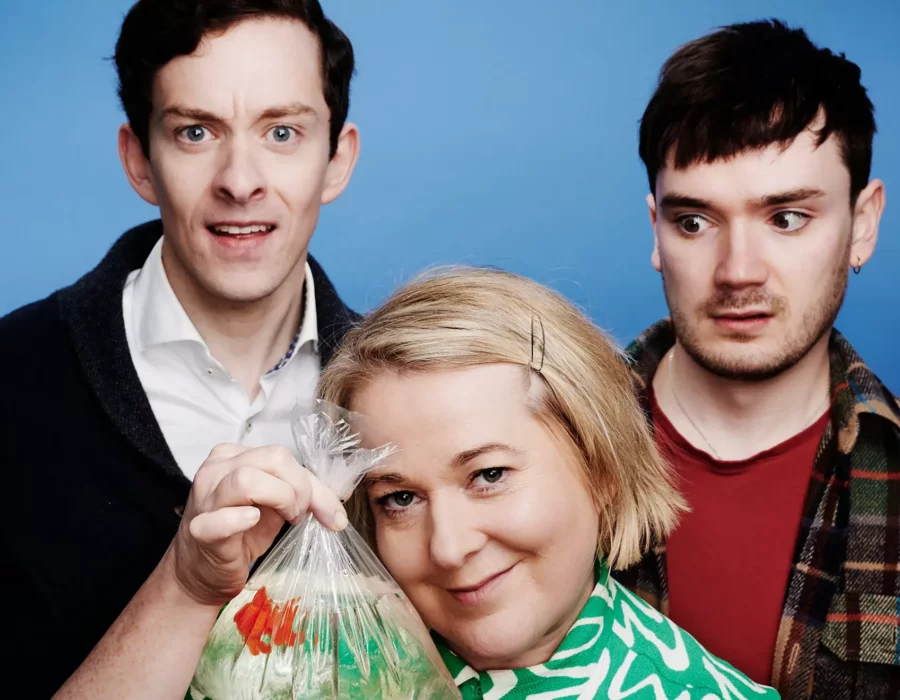 Multiple Lir Grads cast in upcoming New Irish Musical
Congrats to Matthew, Domhnall, Oliver and Rachel!
About:
Bart and Harvey have never been happier. They have just celebrated their first wedding anniversary with all their friends. When a mysterious goldfish lands on their doorstep, leading them to meet a very angry and righteous pet shop owner, their perfect lives are upended, and their world is changed forever.
Gold In The Water is the fabulous, funny and heartfelt new Irish musical from Shane O'Reilly with Paul Curley, composed by Denis Clohessy and directed by Ronan Phelan.
This flamboyant theatrical extravaganza, with original music by award-winning composer Denis Clohessy and performed with full live band, stars Matthew Malone as Bart, Domhnall Herdman as his husband Harvey, Clare Barrett as the ferocious Pet Shop Owner and Oliver Flitcroft, Kate Gilmore and Rachel O'Byrne as their gang of friends.
Gold in the Water is a hilarious tale that looks at how we deal with the unexpected, and our ability to handle something new that has come out of the blue. With a tap-dancing rabbit, a singing terrapin, a magical goldfish and a stellar cast of people, fish, birds and pets, Gold in the Water is a quirky, funny, life-affirming spectacular for musical theatre lovers, thrill-seeking pet owners and audiences young and old!
Tickets:
Full Price €26.00
Senior €23.00
Unwaged €23.00
Student €23.00
Group Ticket (4 people) €85.00
Times:
Previews 10th & 11th March: 19:30
14th-16th, 18th, 21st-25th March: 19:30
Sundays 12th, 19th, 26th March: 16:00
Saturday 18th, Wednesday 22nd, Saturday 25th March: 14:00
Duration:
120 mins with interval
Book your tickets here.