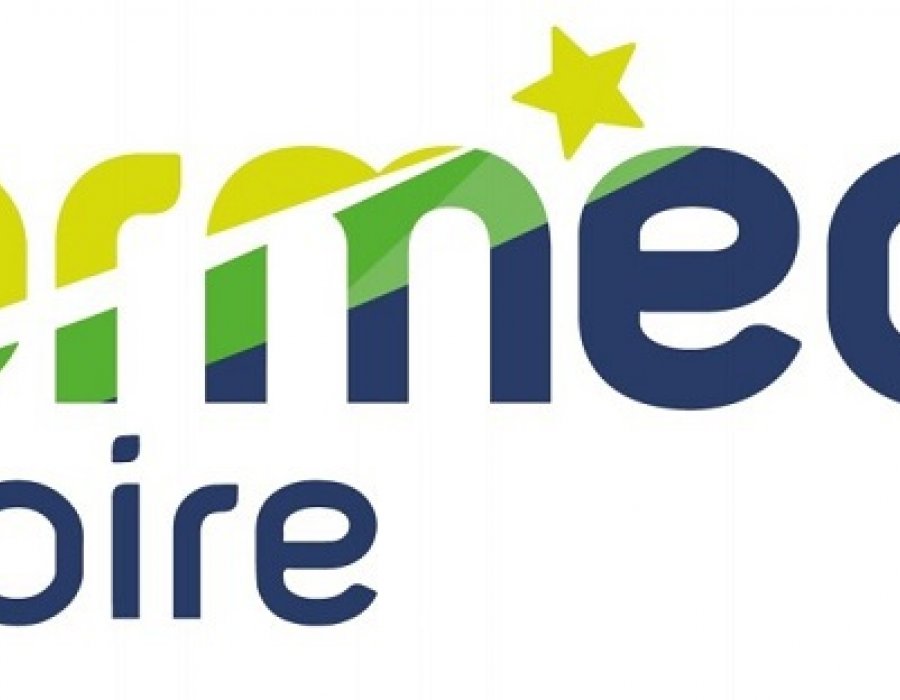 New Technical Partner - Formech
The Lir Academy is delighted to announce a technical partnership with leading manufacturers of vacuum forming machinery, Formech.
Established in 1982 Formech is a UK based designer and manufacturer of vacuum forming machinery producing sophisticated and aesthetically pleasing machinery across a wide range of industries from Disney to Ferrero Roche!
Formech is committed to providing the education sector with the latest top of the range machinery so that designers, developers and now theatre technicians have the best equipment possible to realise their ideas. Their Inspire programme aims to celebrate and foster potential and innovation, through collaboration and support. Formech work with inspiring people drawing upon their own passion for seeing people and projects succeed, and ideas and ambitions come to fruition.
Stephen Cottam, Overseas Project Manager with Formech said "Inspire are incredibly excited to be supporting The Lir Academy. Since first hearing about the Academy we have been endlessly impressed by the variety and depth of the course programmes offered and the lengths to which the team and faculty go to ensure that students have the very best resources available to them to progress in their education. In our sponsoring of a vacuum forming machine we feel very proud to be contributing a piece to a large picture which sees students gain access to and experience with new technologies, mediums, and design tools. We believe that it is access to new ideas and resources that truly unlocks creative potential and promotes freedom within design and expression"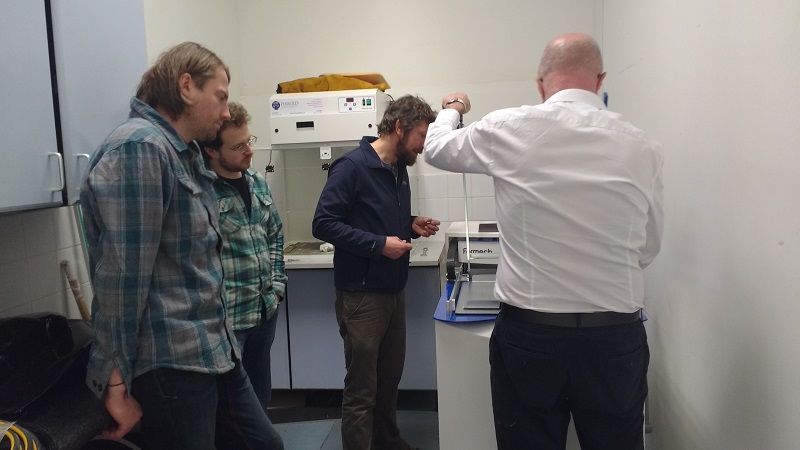 (Martin from Formech trains Props and Scenic Arts tutor Craig Starkie, technician Bill Woodland and technician Jakub Sobczak on The Lir's new vacuum Forming Machine.)
Formech has sponsored The Lir Academy with a Vacuum Forming Machine: Model 508FS with hands on training to staff and students of the Bachelor in Stage Management and Technical Theatre. Barry Conway, Director of Technical Training at The Lir Academy has stated "It has been a goal of mine since The Lir Academy opened to further develop the role of prop-maker within our training. We have seen some amazing results from students over the past years under the direction of Craig Starkie; the addition of a Formech vacuum forming machine is a very big step in progressing that goal. It is a powerful tool in realising a designer's ambition and I see it being a cornerstone of our prop department in the coming years. A lot of the designers and technicians we work with are eager to use the machine and to explore the opportunities it will provide"
Further information on Formech can be found here