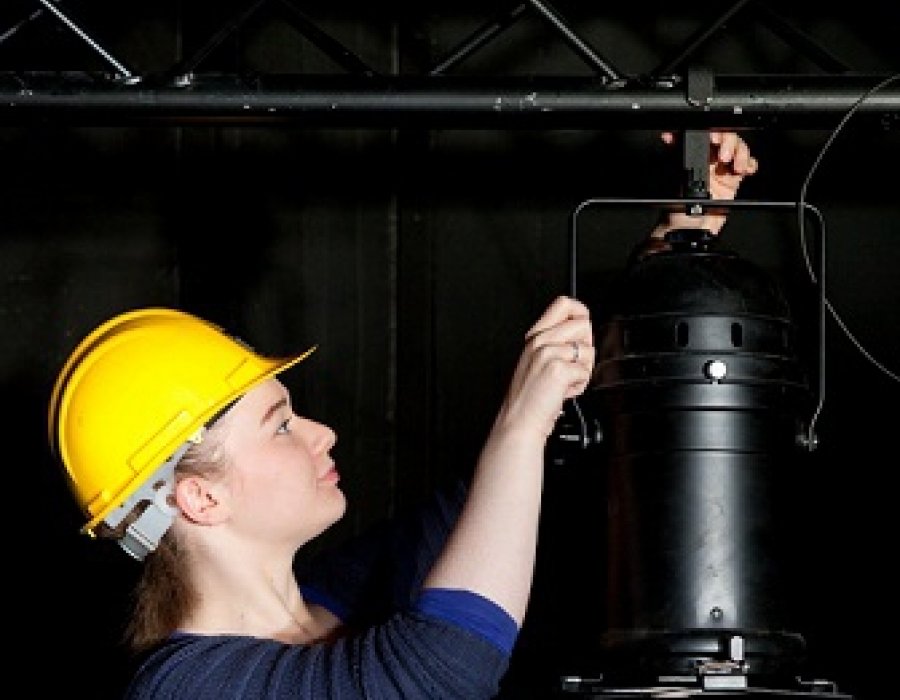 Open Day January 2014
The Lir will be holding an Open Day on Wednesday 29th January for students who are interested in a career in Stage Management or Technical Theatre.
OPEN DAY FOR STUDENTS INTERESTED IN STAGE MANAGEMENT AND TECHNICAL THEATRE WEDNESDAY 29TH JANUARY 2014 11.00AM - 1.00PM THE LIR NATIONAL ACADEMY OF DRAMATIC ART PEARSE STREET, DUBLIN. Our Professional Diploma in Stage Management and Technical Theatre includes: • Stage management • Stage electrics • Scenic construction • Sound • Scenic art • Property making and procurement • Costume • Theatre History • Set design • Stagecraft • Career development As well as gaining experience in the following: Stage Management in Production Production Electrician Sound Design Coordinator Assistant Production Manager Technical Stage Manager Prop Maker/Supervisor Costume supervisor Scenic Construction Scenic Artist Film/TV Production During the Open Day students will listen to a short presentation on the course and what it's like to study at The Lir. This will be followed by a tour of our facilities and an opportunity to talk with current students. Everyone welcome!