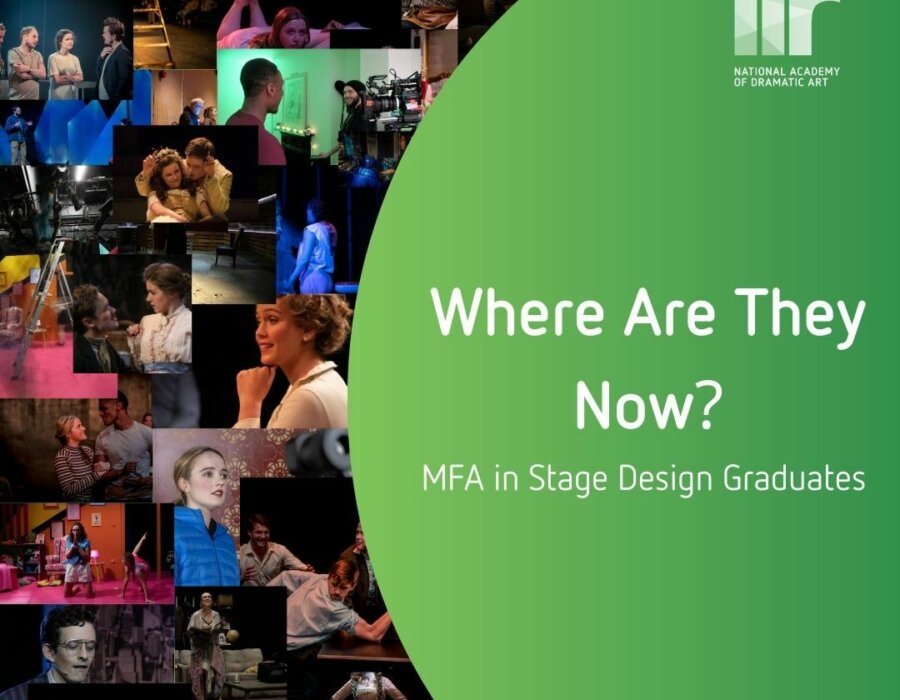 MFA Stage Design Graduates: Where Are They Now?
Our MFA in Stage Design graduates follow all types of different pathways - some are AVs, some are costume designers, others create sets. We caught up with some grads from the past who told us what they have been doing since graduating and how The Lir helped shape their career.
Blue Hanley (2019)
Blue has designed for the Abbey Theatre, TU Dublin, Big Telly Theatre Company, and An Taibhdhearc. Blue also had designs in the 2021 and 2023 Dublin Fringe Fest, as well as the Galway International Arts Festival 2023.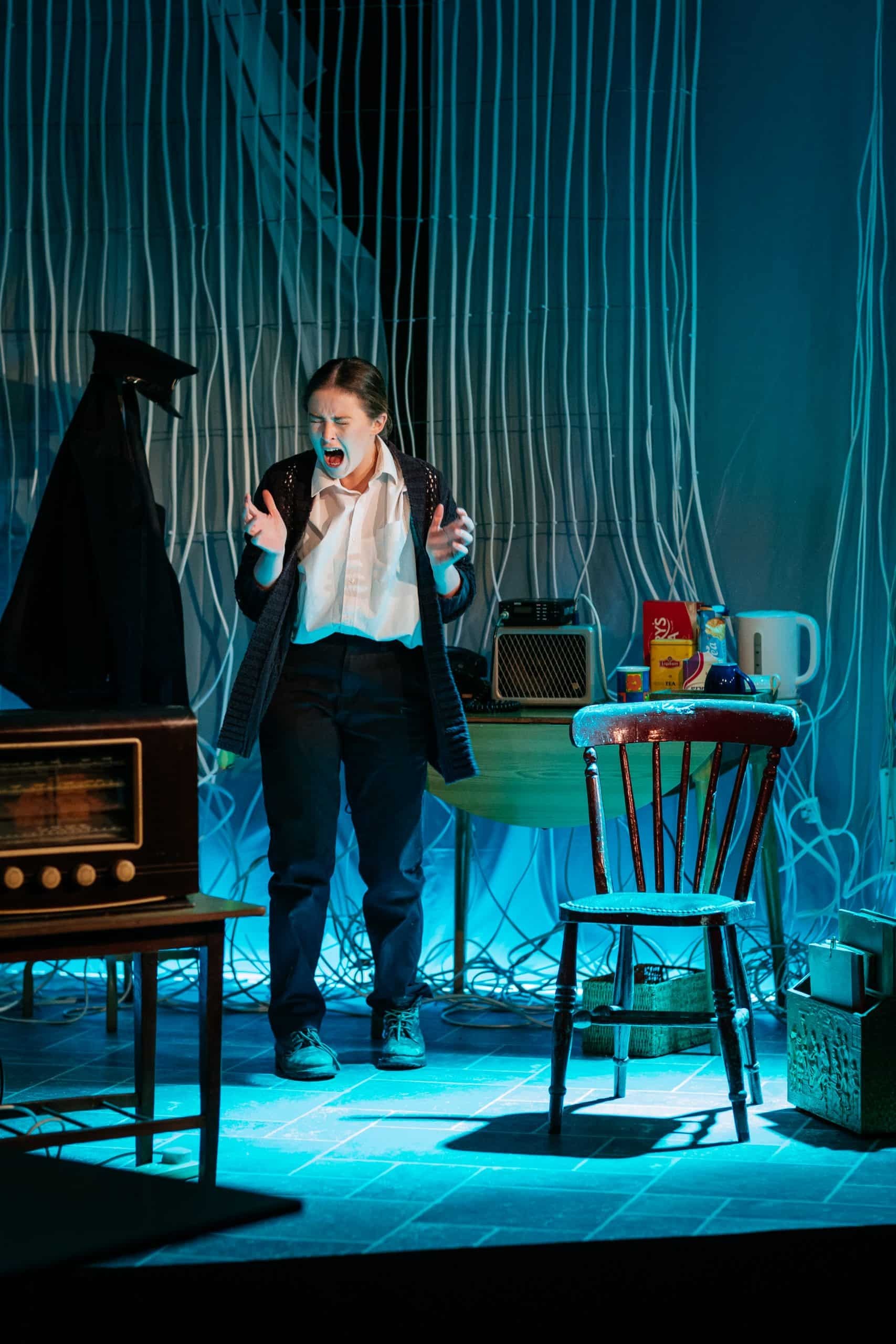 'Eleanora Salter and the Monster from the Sea' Dublin Fringe Fest 2021, directed by Lir Graduate Katie O'Halloran. Photo by Lou R. Dunne.
Karlotta Matthies (2017)
Karlotta has been the Assistant Designer at Deutsches Schauspielhaus, Hamburg since 2019. Karlotta is also designing for companies and institutions in and around Hamburg including set and costume design for "Every Brilliant Thing" by Duncan McMillan, "Measure for Measure" by William Shakespeare, as a designer for a dance theater with a group of young adults - called "Listen To My Story".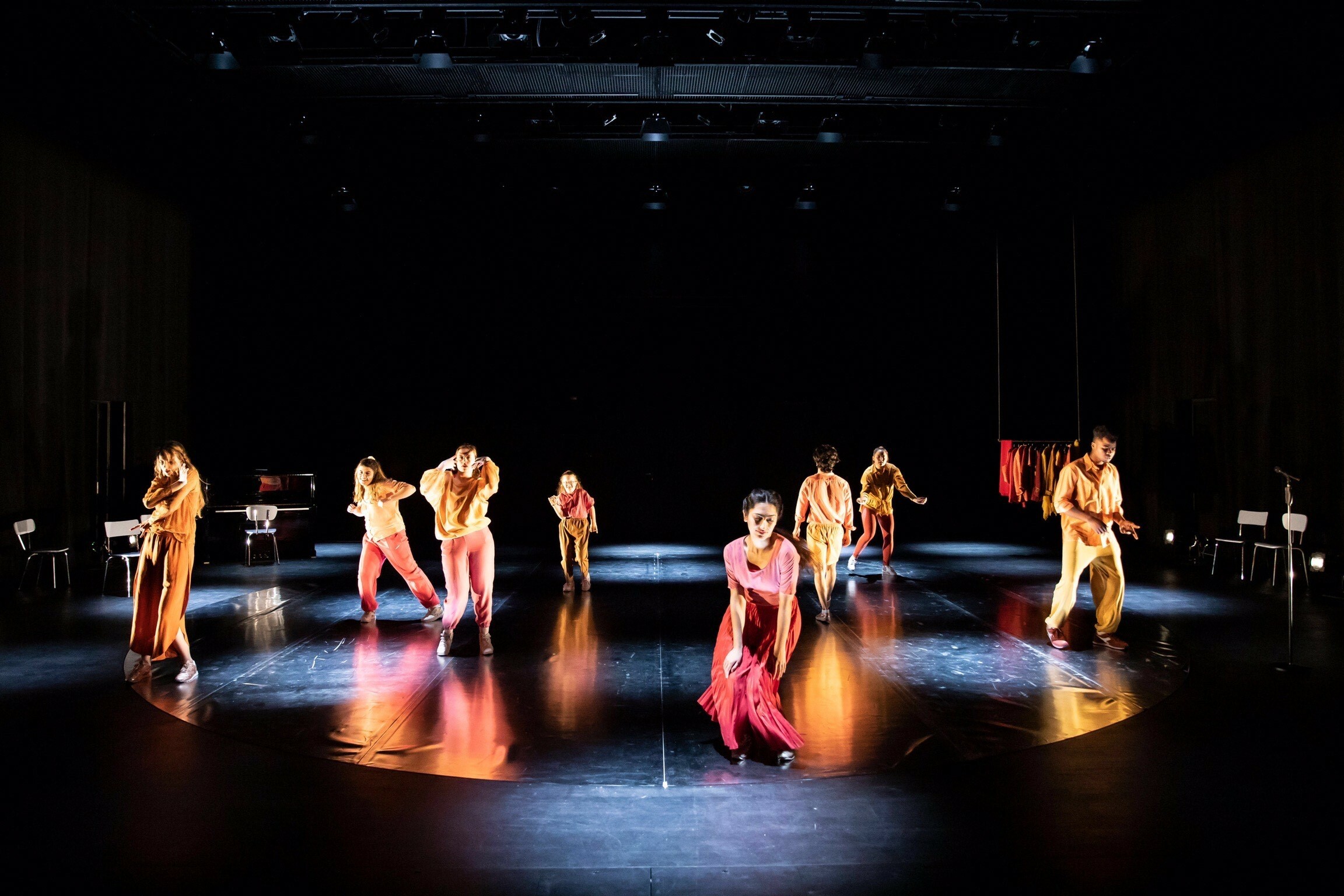 "Listen To My Story" dance production, design work by Karlotta Matthies.
Juliana Schmidt Tomazini (2022)
Since graduating, Juliana has been the costume designer in two shows during the Scene + Heard festival: "Fusion Murga" , a flamboyant, satirical, musical comedy; and "The Wholly Divided Trinity Conspiracy of Queen Elizabeth (Near Dublin) - Act 1" a musical with two friends, two timelines, one all-powerful wizard and one magical trolley. She has also worked on a promenade immersive show for An Tain Arts Centre and was an assisting costume maker for "Tartuffe" at the Abbey Theatre.
She is currently the costume designer for "Dog Shit" performing at the 2023 Dublin Fringe Festival and "The Big Reel" , a dance project that will be touring to care homes, hospitals and arts centres in Waterford, Dublin and Limerick.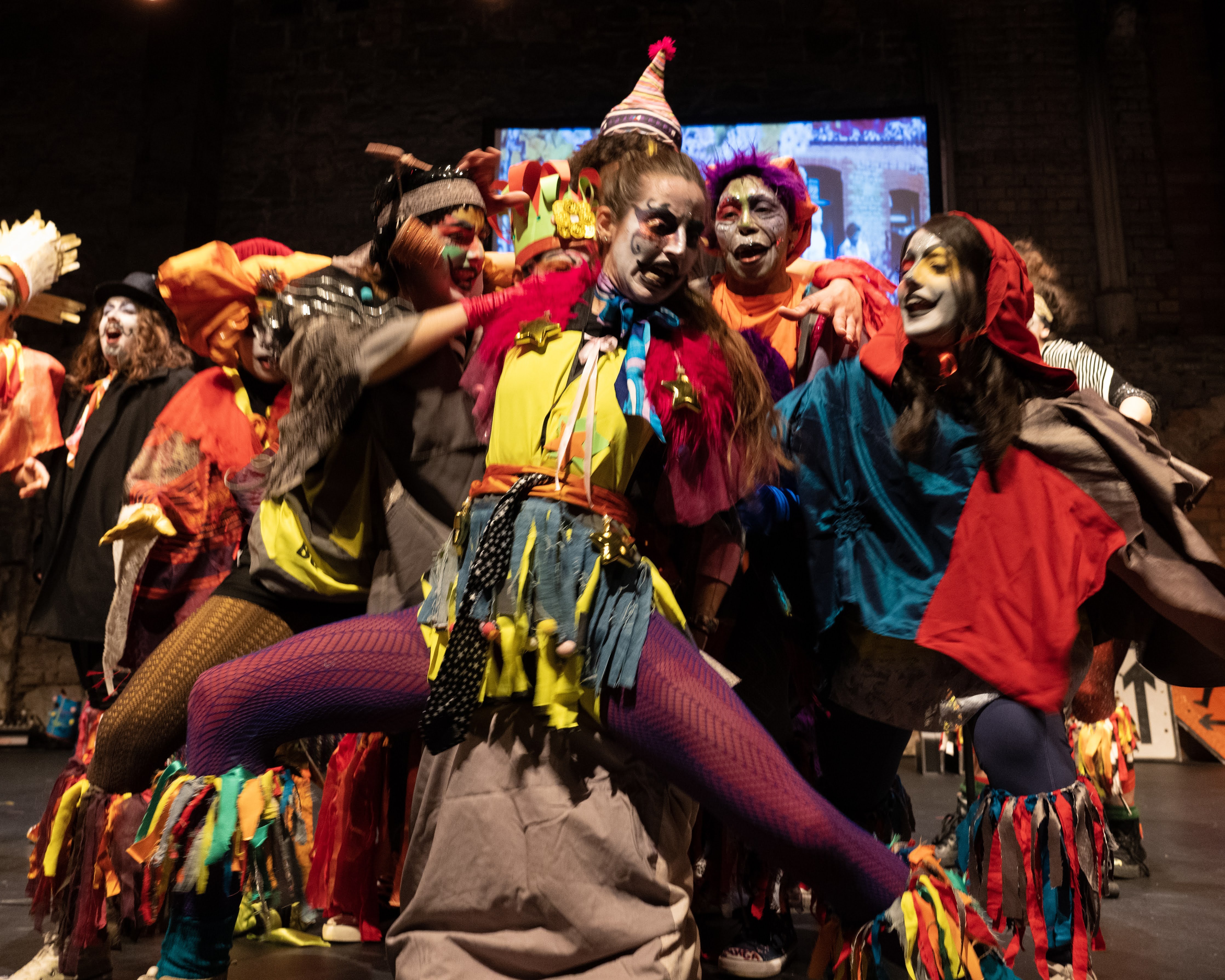 "Fusion Murga" , as part of Scene + Heard, costume design by Lir Grad Juliana Schmidt Tomazini.
Israel Del Barco (2020)

Since graduating, Israel has been involved on different fronts in lighting for live entertainment. In Ireland, he designed the lighting on a number of productions and has also taught technical drawing with Vectorworks Spotlight for students in the Lir's MFA program.
Having moved to the Netherlands in 2021, he has been involved with designing and technical support for project in the Dutch region. He has toured with original medium-scale musical productions as a lighting swing and worked as a troubleshooter on productions, such as "The Tina Turner Musical". He also designed a couple of productions for children's musicals and toured as the chief electrician for the international tour of the dance opera 8:Metamorphosis by Nicole Beutler last year. Currently, he is the Assistant Lighting Designer and Chief LX at ICK Dans Amsterdam.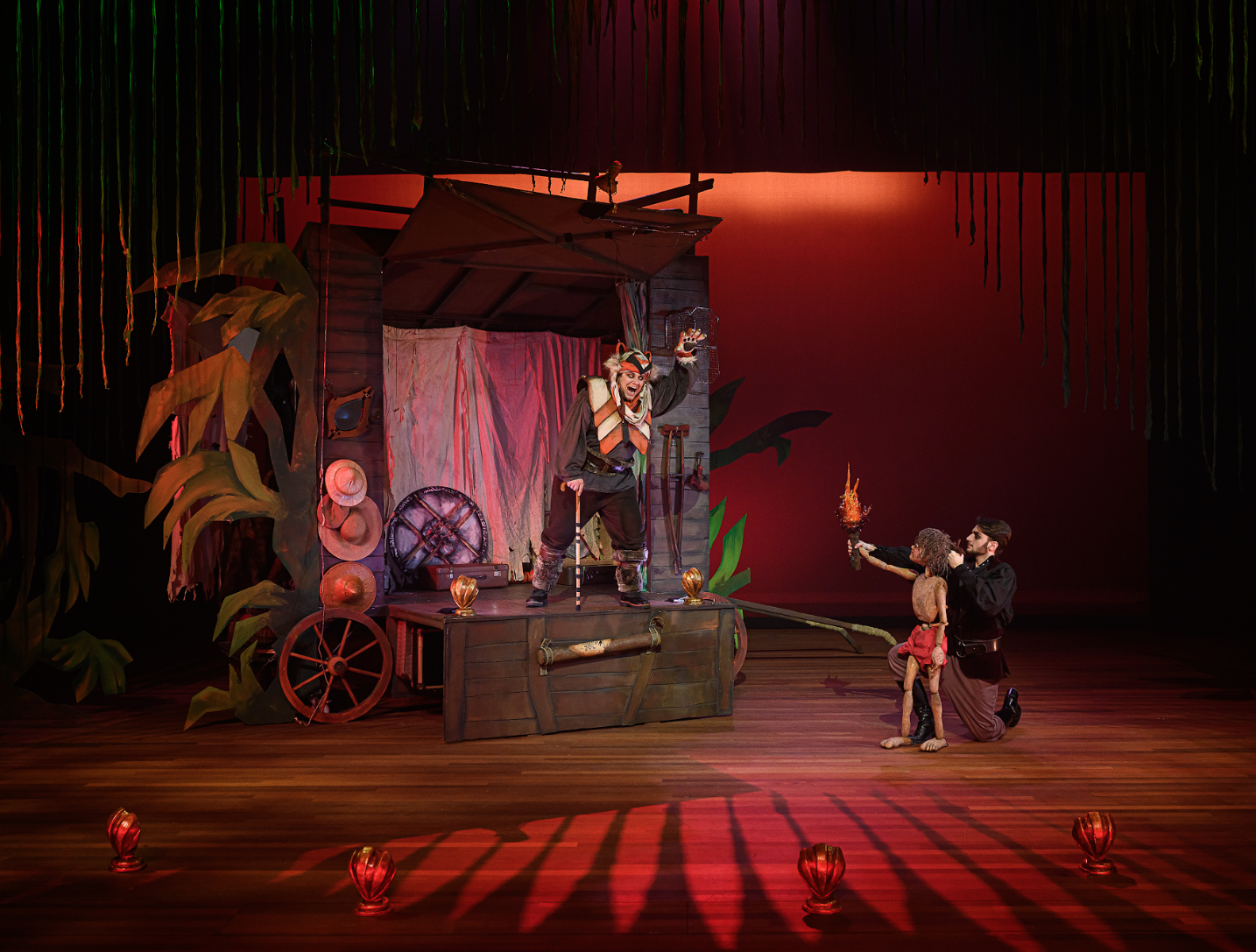 Production of "The Jungle Book", lighting design by Lir graduate Israel Del Barco.
Stefi Pantavoυ (2018)
Stefi has been living and working in Athens for the past four years. Since graduating from The Lir Academy in 2019, she has been actively involved in the art and costume department for various theatre productions, films and tv commercials. Some of the notable productions include:
- Designing the set and props for the plays The Happiest of the Three (Metaxourgeio theatre, Athens 2019) and Macbeth (Apo Mixanis Theatro, Athens 2021).
- Stefi had a role in the costume team as a background costumer for the films The Lost Daughter (directed by Maggie Gyllenhaal, costume designer Edward Gibbon, 2020) and Rise (directed by Akin Omotoso, costume designer Mobolaji Dawodu, 2021).
- In 2021, she had the opportunity of working as a production designer for the short film Homo Perfectus (featured in Drama International Short Film Festival, (DISFF) 2022), as well as Arizones (showcasing in DISFF 2023).
- In 2022, she was part of the art department team as an assistant art director for the film My Big Fat Greek Wedding 3.
In 2023, she took on the role of art director for the French film The child who measured the world.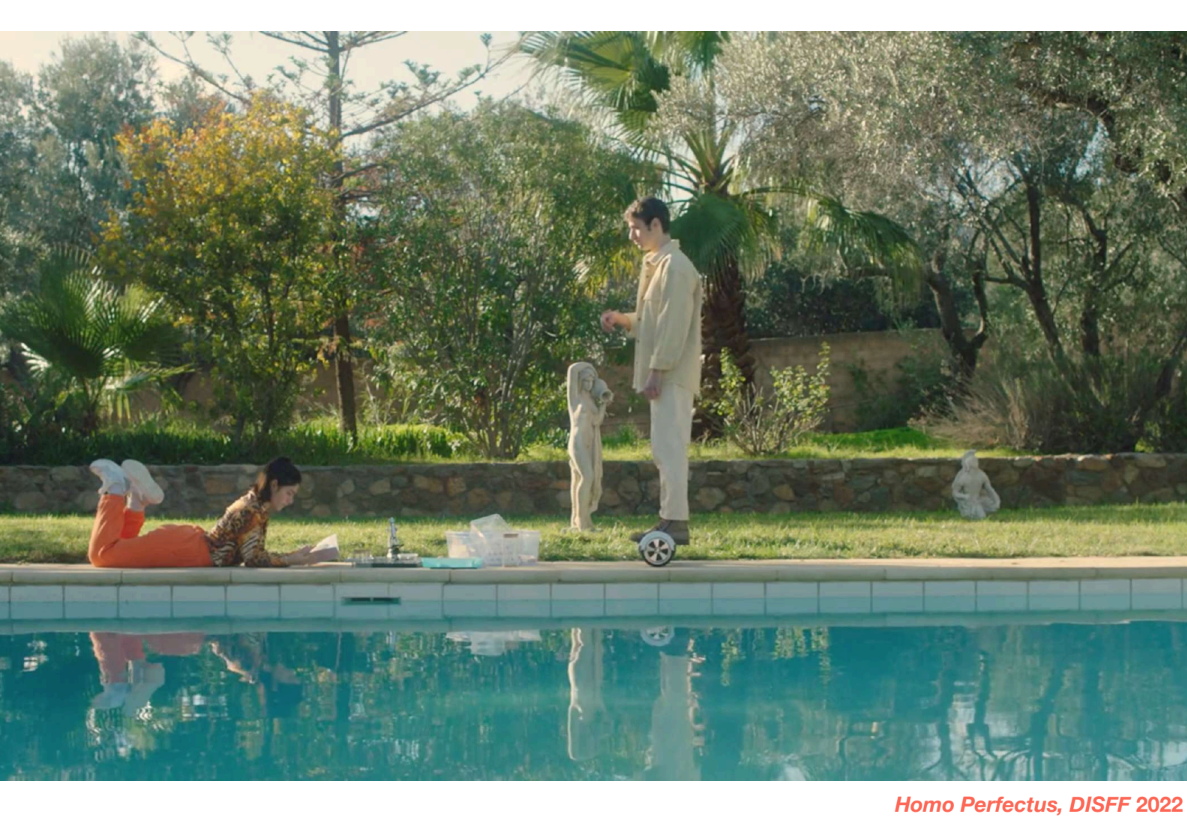 Homo Perfectus (featured in DISFF 2022), production design by Lir graduate Stefi Pantevou.
LaurA Fajardo Castro (2019)

Since graduating, LaurA has been working as costume and set designer in different shows such as Fall & Float for the 2023 Dublin Theatre Festival, Bulrusher and Three Sisters at The Lir Academy, The Glasshouse by Ballet Ireland, Spear at the 2022 Dublin Fringe Festival and much more including tv productions. LaurA also works as a costume supervisor and modelmaker. She is currently the Secretary of ISPD, Irish Society of Performance Designers.
Sophie Cassidy (2022)
Since graduating, Sophie has been working full time as a freelance lighting designer, technician and theatre Maker. They've had the pleasure of designing many exciting works since finishing up in The Lir Academy including: Hysterically Shopping to Some Sort of End... a work-in-progress opera with Tasteinyourmouth;, The Midnight Scalping of Peg Carroll with Quintessence Theatre Company; and a touring production of Welcome To Ireland, alongside fellow MFA Lir graduate Fibs Porto.
They also returned to The Lir Academy to design two productions in the 2023 GradFest season. Sophie's upcoming work includes: You're Needy (sounds frustrating) an offsite happening for solo audience members;, Feet Pics Aren't Free in Smock Alley's Boys School; , and Who Wants to Write An Email at The Lir's Studio 2,; all as part of this year's Dublin Fringe Festival.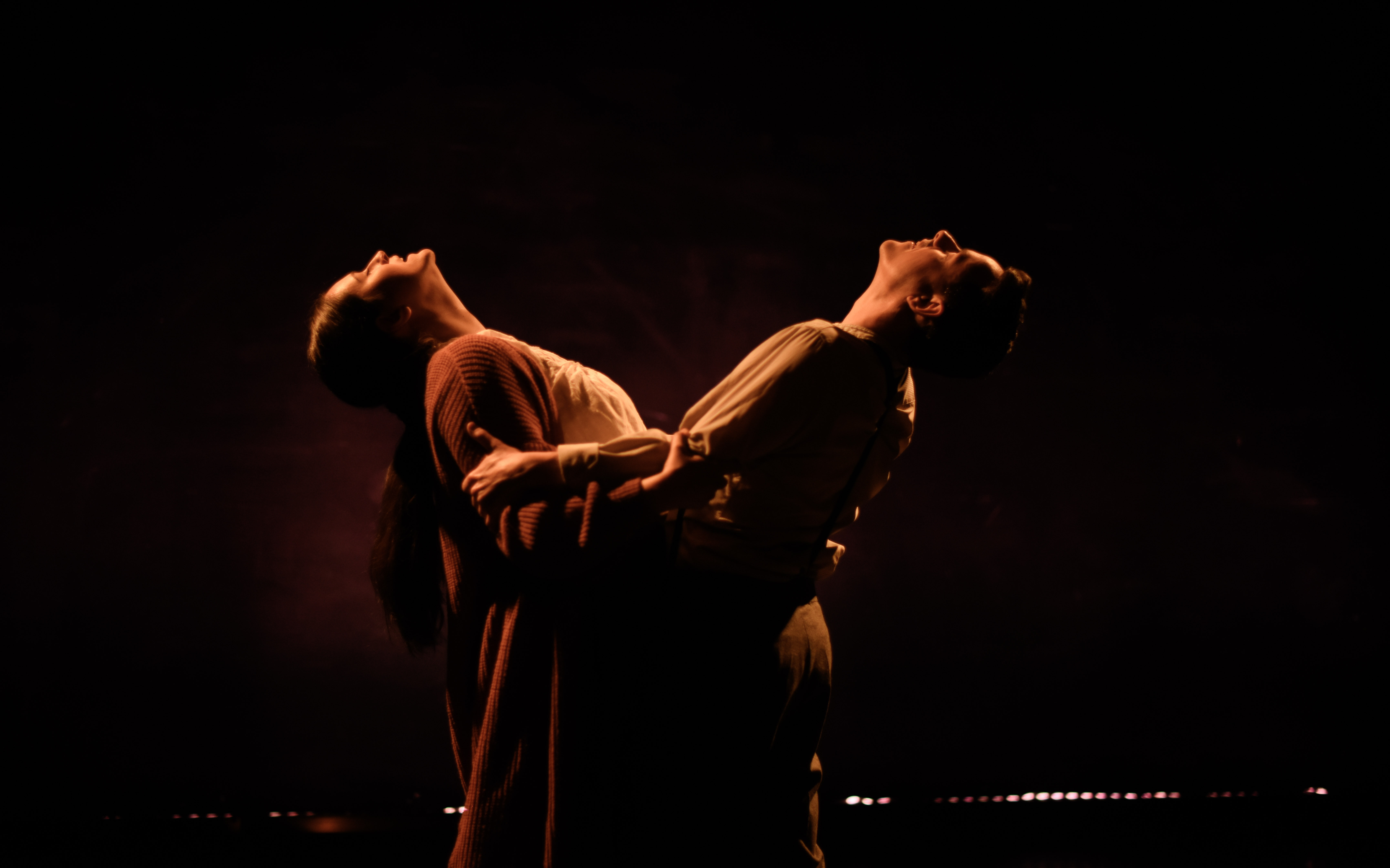 Design work by Lir graduate Sophie Cassidy.
Lisa Krügel (2014)
Since graduating, Lisa has worked as a freelance set and costume designer and stage manager. Recent design credits include set and costume design for:
Romeo and Juliet (Mill Productions); The Master (World Premiere) and The Spectre Knight – both at the Wexford Festival Opera 2022; In Our Veins (Abbey Theatre/Bitter Like A Lemon); The Laramie Project, Eight, Grimm Tales, and the Baroque Opera Double Bill – TU Dublin Conservatory Of Music And Drama; Quicksand (Idir Mná); Dalliance; and I Am A Camera, Damascus and The Ugly One – all at The Lir Academy.
Set Design for:
The Harvest (WitchWork Theatre Company/The New Theatre); Temptress (Speckintime/High Seas); The Signalman (WitchWork Theatre Company); and Northern Lights (Theatre Upstairs/Awake & Sing).

Upcoming work includes:
Set and costume designs for Suor Angelica and La Fille du Régiment for the Pocket Operas at the Wexford Festival Opera 2023.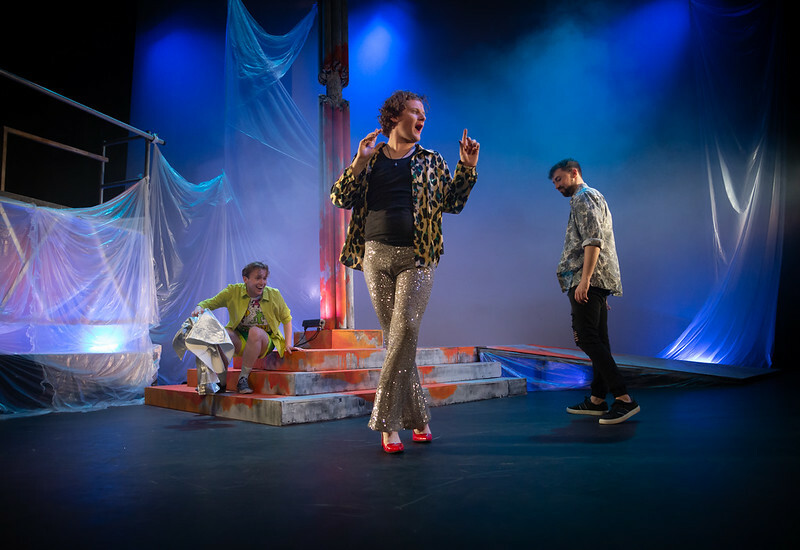 Romeo & Juliet – directed by Declan Brennan, set and costume design by Lir graduate Lisa Krügel.
Jolene Marie Richardson (2016)

Jolene has been working steadily as a costume designer since graduation. Working in both film and theatre, you can see her most recent work in the feature film Scare Package II: Rad Chad Revenge, and the Off-Broadway musical Khan!, which closed in May 2023. She has also taken up residence at local cinemas around New York City and given lectures as a fashion historian - focusing on design and the importance of the art of costume design across genres. Her work as a historian can be found the in pages of Fangoria, the premier horror print magazine, and The Encyclopedia of Costume Design: Vol 2, coming soon and spearheaded by renowned Costume Designer Dr. Deborah Nadoolman Landis.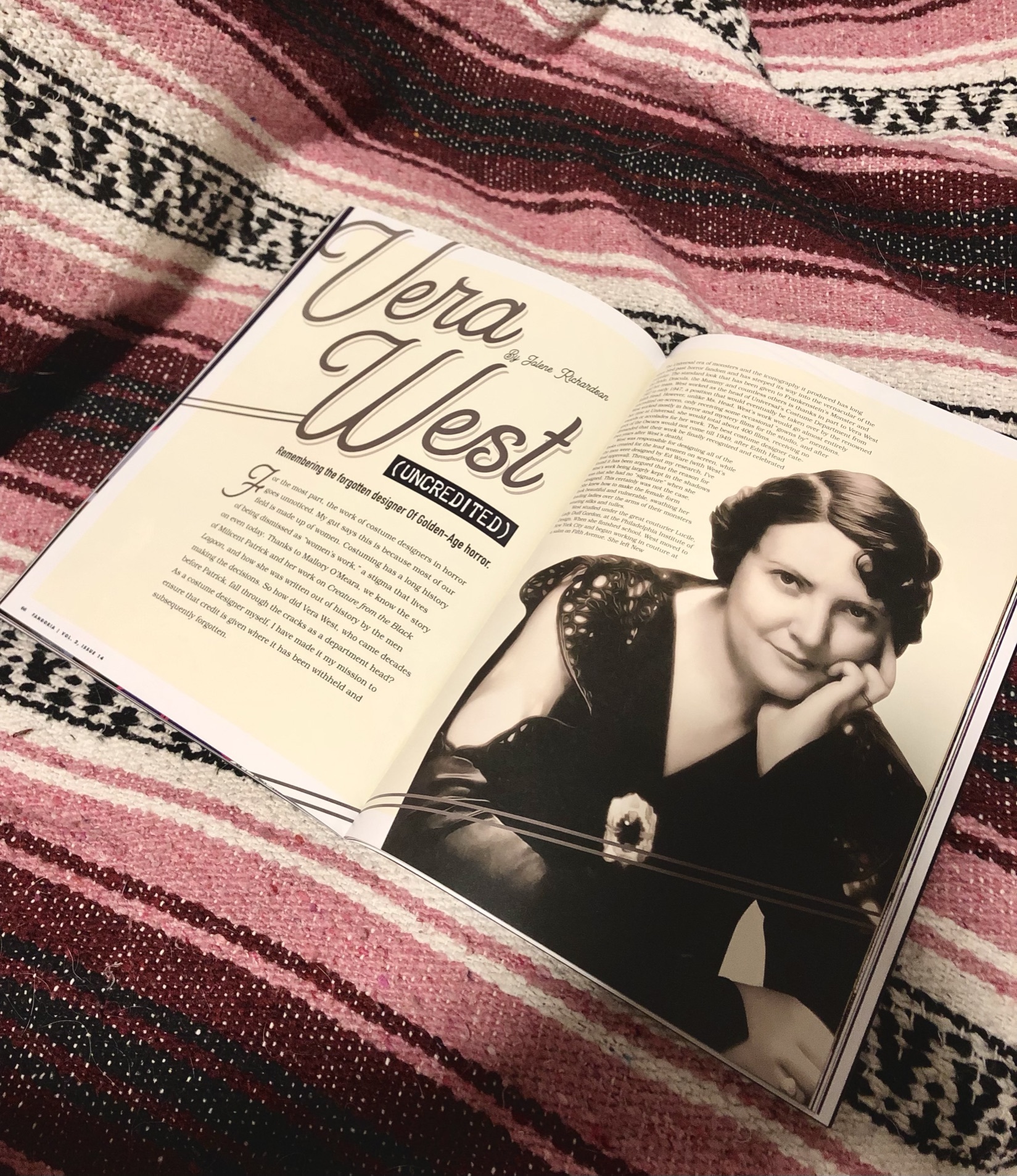 Toni Bailey (2022)
Toni went straight from working on Red and Scenes with Girls for the end of year Lir Gradfest productions in 2022, to a placement as an assistant on Heaven, for Fishamble Theatre Company. She then worked as a maker and dresser on the Irish National Opera's William Tell in The Gaiety Theatre. She was delighted to be accepted onto Rough Magic's SEEDS program and as part of that designed the brand-new play, Piglet by Ultan Pringle for The New Theatre. She simultaneously designed The Importance of Being Earnest, produced by the Leeson Park Players.
Toni also worked on The Race by the Ark as a maker under designer Alyson Cummins. She recently finished working with The Lir Academy for their Gradfest 2023 shows.
Currently, Toni has just finished working on Becoming Maggie and is designing the play Eastland for The Collective, performing at the Samuel Beckett theatre, Trinity College Dublin. Through Rough Magic as a SEED, she is currently working as assistant designer on The Loved Ones which will be premiering in The Limetree in Limerick and The Gate Theatre.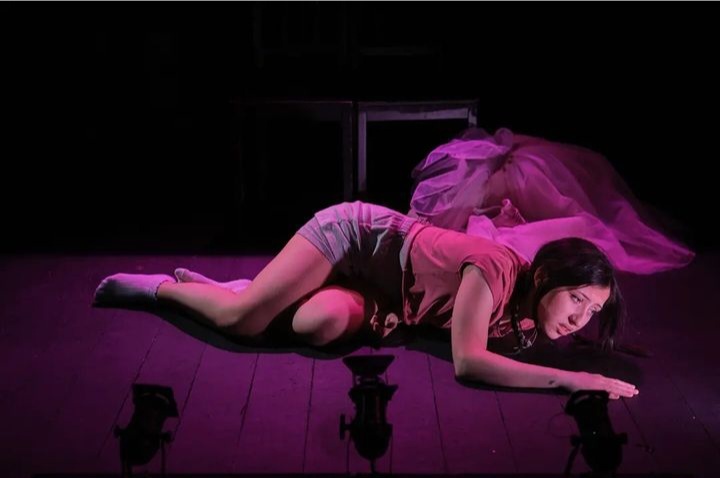 Michael Rathbun (2021)

Michael Rathbun has been designing extensively in Theatrical, Operatic, Dance, Music and Themed Immersive Productions in the U.S., U.K., and France since graduation. Some venues of note that he's worked in these past few years include NYC's Joyce Theatre, LA's Hollywood Bowl, LA's Museum of Contemporary Art, and Lyon's Théâtre antique de Fourvière. Some companies and Artists of note include Los Angeles Dance Project (Benjamin Millepied, Artistic Director), Bobbi Jene Smith and Or Schraiber, Los Angeles Philharmonic, Ashley McBryde, Netflix, Long Beach Opera, and Opera Omaha, among others.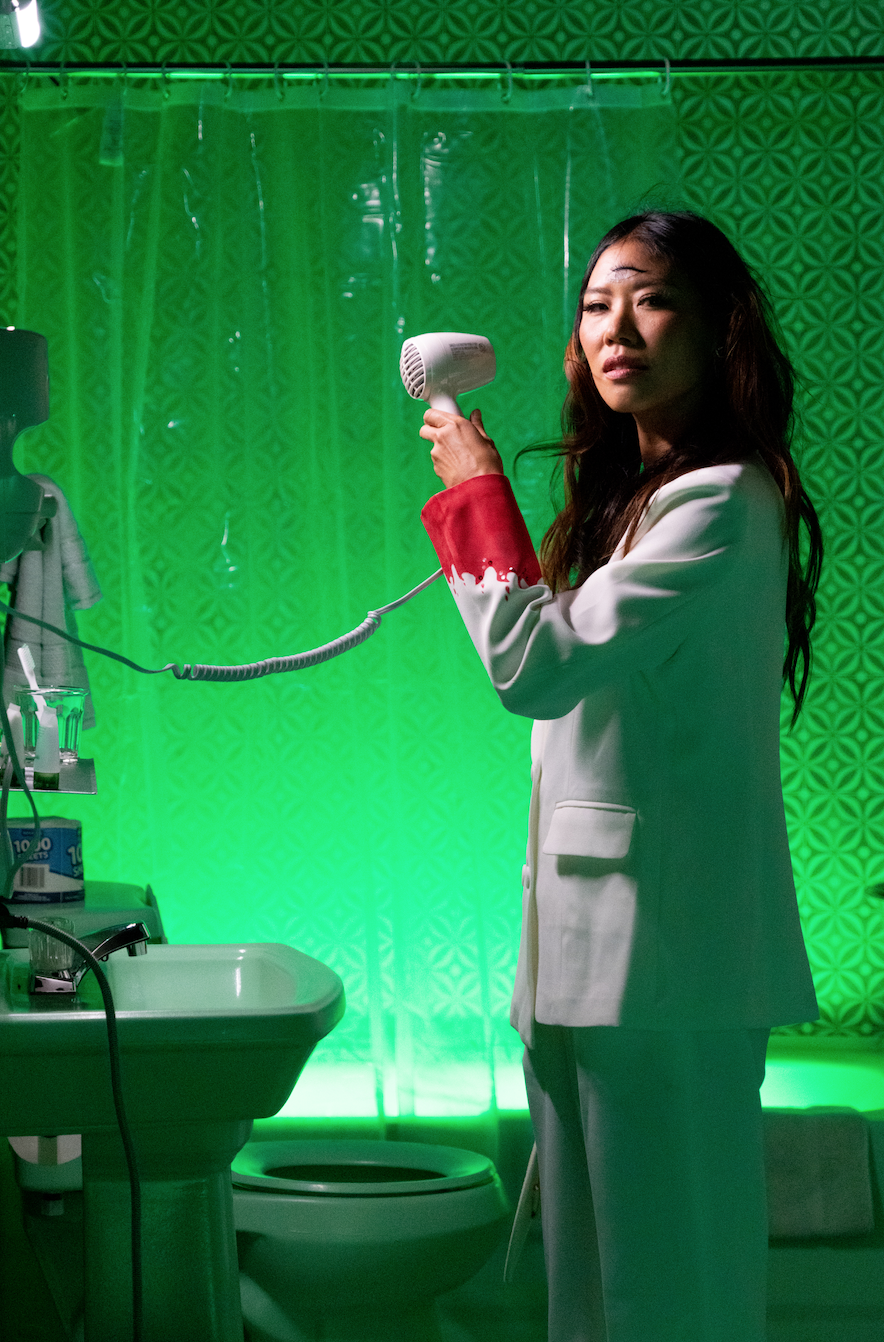 Victor Sanchez (2022)
After completing his external placement at Peris Costumes International, Víctor was offered a spot to start working in the props department of the Spanish production of Aladdin the Musical, produced by Stage Entertainment. At the same time, he has been assisting director and designer Marta Eguilior with the set design of two shows: "El Año Pasado por Agua" for the Teatro de la Zarzuela in Spain and the Opera "Carmen" for the Opera Royal of Wallonie-Liège in Belgium; both shows slated to open next year.