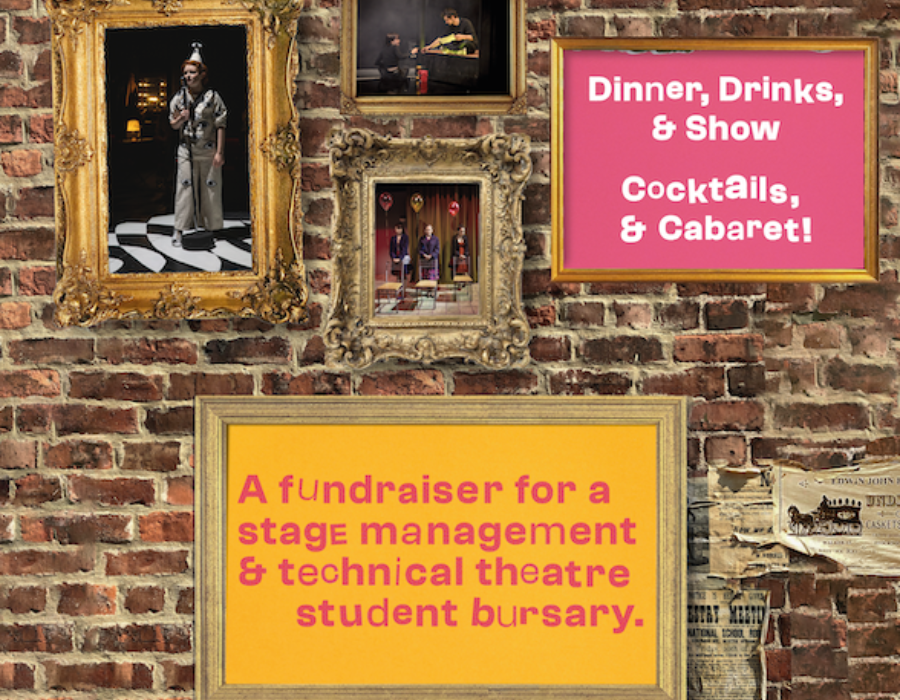 The Backstage Club at The Lir
Join us for a fundraiser celebrating all things production on Wednesday 12 July at 6:30pm for The Backstage Club at The Lir. The evening will start with a pre-show cocktail, followed by a choice of one of our GradFest shows – The Aliens directed by Ellen Buckley or The Sugar Wife directed by Dolores Rice. Then it's backstage for more refreshments, a behind the scenes dining experience with a difference, fun, music and entertainment until late. Dress code is of course – wear something black, smart/creative/techie – you choose!

All proceeds from this evening will go to suporting a bursary for our Stage Management & Technical Theatre programme.
The Aliens by Annie Baker is set in Vermont where JK a college drop and Jasper who hasn't finished high school meet at a coffee shop to talk music and poetry. When Evan, a high school student who works at the coffee shop arrives, the men "decide to teach him everything they know."
The Sugar Wife by Elizabeth Kuti is set among Dublin's Quaker community in 1850. Hannah Tewkley is torn between her work with the city's poor and her husband's prospering business – a string of oriental teahouses. Their guests, an English philanthropist and an African American are tainted by the horrors of America's deep south. The visit begins with the best of intentions; but a collision is unavoidable.
If you are unable to make it on the night but would like to contribute to our Stage Management and Technical Theatre bursary fund you can do so by donating here.