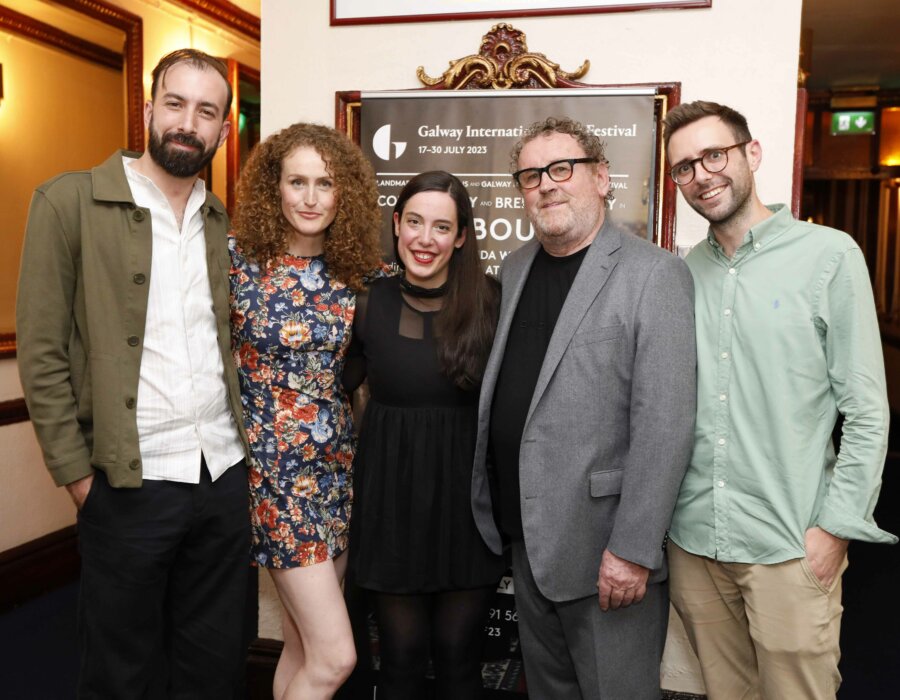 The Lir Academy Launches New Award for Emerging Directors
The Lir Academy at Trinity College Dublin is thrilled to launch a new annual award for emerging directors. This award has been made possible with the support of Dónal McKeating and director Marc Atkinson Borrull.

The award was piloted this year with the acclaimed production of Enda Walsh's Bedbound co-produced by Landmark Productions and Galway International Arts Festival, and directed by Marc Atkinson Borrull. The launch took place last night after the opening of Bedbound at 3Olympia Theatre where it is performing until Saturday 12th August following its run as part of Galway International Arts Festival in July.
The inaugural recipient is Eftychia Spyridaki, a graduate of the MFA in Theatre Directing at The Lir Academy in 2021. As the selected candidate, she received a placement as an assistant director to Marc Atkinson Borrull on Bedbound and was renumerated at an industry-standard rate. The award also included a travel and subsistence allowance as well as several one-on-one mentorship sessions.
Speaking on what the award has meant to her, Eftychia Spyridaki commented that "This bursary has been an amazing opportunity to work as part of a team as successful and distinguished as Landmark Productions and Galway International Arts Festival. What is more, I got the chance to do so alongside the brilliant Marc Atkinson Borrull whose work I have admired for a long time."
Loughlin Deegan, Former Director & CEO of The Lir Academy, noted that "The creation of this generous award by Dónal McKeating is of great significance for our graduates. It acknowledges the importance of mentorship and exposure to exceptional theatre practice after they complete their training with us."
Lir patron Dónal McKeating, who will continue to support the award, noted that "I'm delighted to be working with The Lir Academy on this important initiative - supporting emerging directors when they need it most as they embark on a full-time professional career. Myself and Marc have been long-term collaborators in understanding the need to support the next generation both creatively and financially as they make the next step. The quality and calibre of work we have seen emerging from The Lir Academy is second to none. We are both delighted that this initiative in its pilot phase was so successful and I am very excited to support this as an annual opportunity into the future.
Thanks to the generous support of Dónal McKeating, this will now be an annual award, made available to graduates of The Lir Academy.