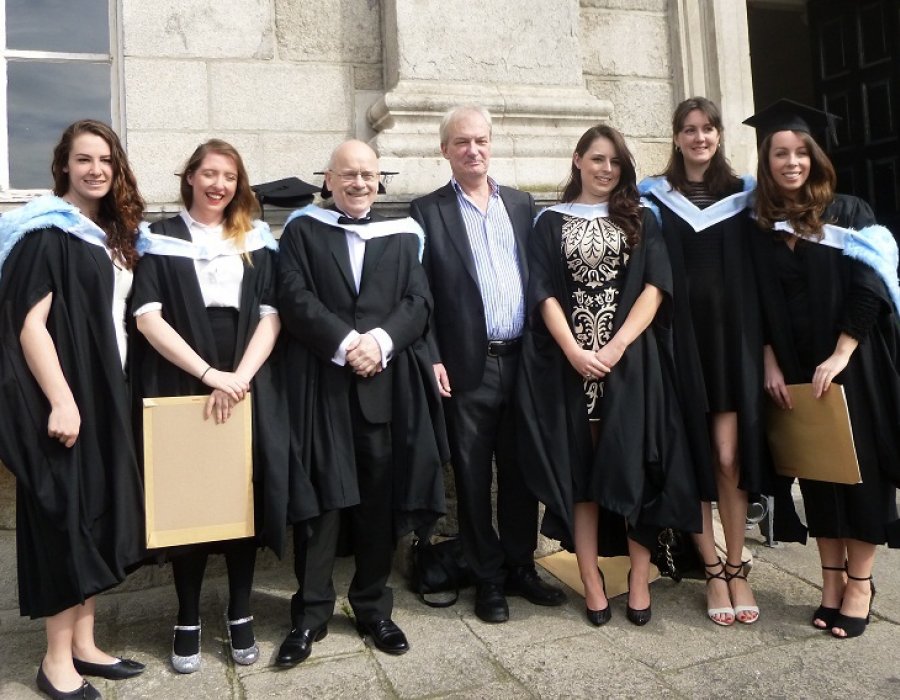 The Lir Playwrighting Graduates Making an Impact
The MFA Playwriting class of 2013 have only just graduated from Trinity College Dublin and already they're making an impact on the national theatre circuit.
Graduates Emily Gilmor Murphy and Meadhbh McHugh have written plays that have been programmed for public readings in "First Thought Talks" by Druid Theatre in this year's Galway International Arts Festival in July. "A Boy Called Nedd" written by Emily, aged 23, tells the story of sixteen year-old boy who is trying to cope with his brother's suicide working through feelings of grief and revenge. This reading will take place in the Mick Lally Theatre, Druid on 22nd July at 2pm. More info
here
Emily who is already a published author having secured a book deal with Random House publishers launched her second book 'One Chance' just last week. Meadhbh McHugh's play "Helen and I" will take place in the Mick Lally Theatre, Druid on 25th July at 2pm. This plays charts the story of two sisters who have returned home to attend to their dying father with difficult conversations unfolding along the way. More info
here
Meadhbh has also produced a radio play "April Showers" which won a PJ O'Connor Award earlier this year and is scheduled for broadcast by RTE Radio in July 2014. Since finishing the MFA Playwriting at The Lir, Meadhbh has been awarded a fully funded PH D in Theatre at Columbia University in New York starting in September 2014. Ellen Flynn will be working alongside Sugarglass Theatre to present her first play "Five Minutes Later" in The Lir this year. Directed by Marc Atkinson, the play will run in late August. Details to follow. Playwright Jo Egan who completed her MFA in Playwriting with The Lir in 2012 is currently enjoying success touring "Flesh and Blood Women, untold stories of Belfast Women" throughout the north, having opened it in the Grand Opera House in May this year.