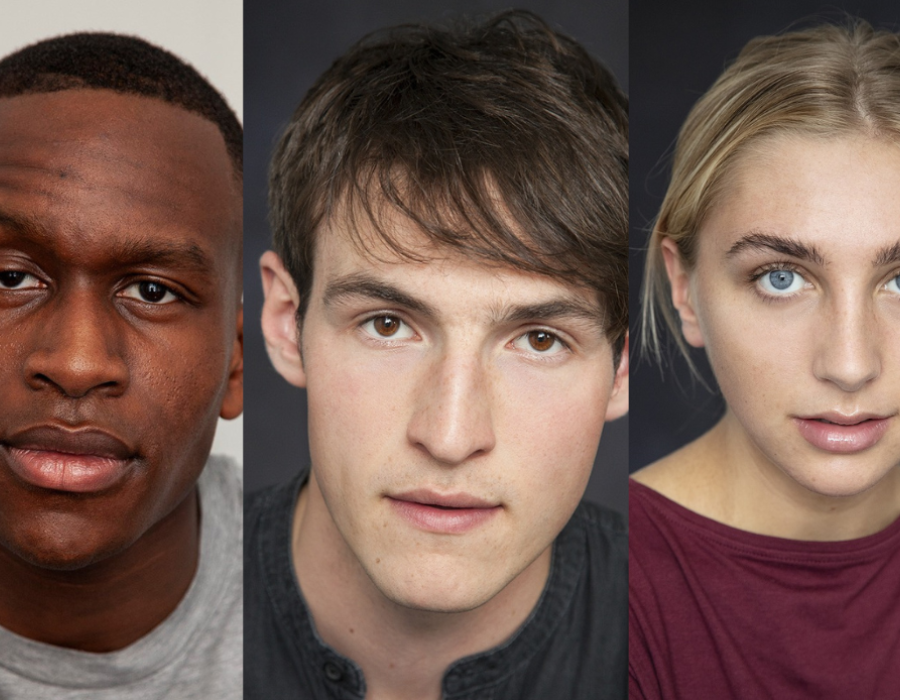 Three Lir Graduates listed in Screen Ireland & Screen International's Rising Stars 2023
A massive congrats to Éanna, Patrick and Ella!
Screen International, in association with Fís Éireann/Screen Ireland, has revealed the filmmakers and actors selected for the first-ever Rising Stars Ireland talent spotlight.
10 up-and-coming actors, directors, producers and writers who are on the verge of their major professional breakthrough have been selected. Those chosen are all either Irish nationals and/or based full-time on the Island of Ireland.
Three among the list of ten are Lir Alumni, who all studied the Bachelor in Acting - Éanna Hardwicke, Patrick Martins and Ella Lily Hylans.
Rising Stars Ireland is a joint initiative from Fís Éireann/Screen Ireland and Screen International, and is an offshoot of Screen's UK & Ireland Stars of Tomorrow programme.

Read more about each Rising Star below:
The selection was made by Screen's executive editor, reviews and talent, Fionnuala Halligan, who has overseen the trade publication's UK talent selection for the last 13 years and who, during that time, has selected Irish talent at early stages of their careers including recent Oscar nominees Paul Mescal, Jessie Buckley and Barry Keoghan, alongside Niamh Algar, Aisling Franciosi, and Daryl McCormack.
Ireland is enjoying a wave of emerging local talent, as well as becoming an established hub for international productions. A surge in Irish-language filmmaking was capped last year by the huge domestic box office success of The Quiet Girl, which now goes on to compete for an international Oscar. Between that and The Banshees Of Inisherin a record 14 Irish talents are now nominated for the upcoming Academy Awards. The Rising Stars Ireland initiative will aim to look to the next generation: celebrating the talents selected and putting them on a stronger international footing.
To celebrate the Rising Stars initiative and mark a year since The Quiet Girl premiered in Berlin, its director Colm Bairead and producer Cleona Ní Chrualaoi sat down with two of this year's Rising Stars to discuss their road to awards.
Halligan said: 'It has been my ambition since the day I started work on UK Stars of Tomorrow to break Ireland out, and it's certainly the year for Irish breakout success. It's a delight to select these passionate Irish storytellers for this first edition of Rising Stars Ireland and get a look at the force which is brewing there through the many thoughtful applications we received. My thanks to Screen Ireland for their great support in putting this all together, and everyone who applied."
Désirée Finnegan, Chief Executive of Fís Éireann/Screen Ireland, said: "Screen Ireland is delighted to congratulate the actors, directors, writers, and producers selected for Rising Stars Ireland. This partnership with Screen International is a showcase of the incredible range of emerging talent working in Ireland and an opportunity to provide an international platform for new voices. We're looking forward to seeing what comes next from these filmmakers – both on screen and behind the camera."