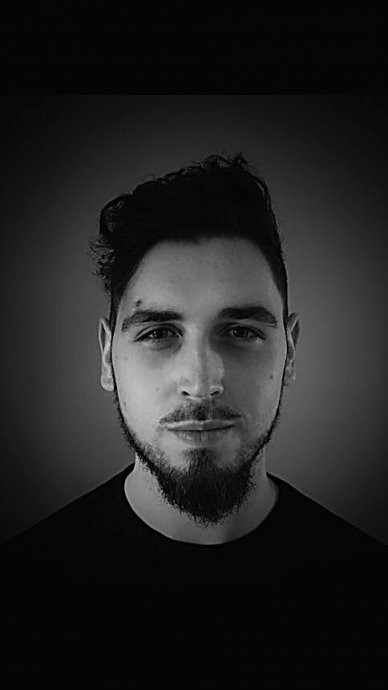 MFA Profiles / Stage Design / Alumni 2019
Colin Doran
Interests
Live music performance (with Irish Indie Rock band 5 Dollar Shakes), musical theatre, occasional actor, writing (prose, poetry, theatre, music).
Experience
Lir Academy Training
Productions
My Romantic History by D.C. Jackson
Lighting Design
Other Experience
Colin is a multidisciplinary theatre maker from Gorey, Co. Wexford, specialising in Lighting and Sound design, with a BA in English with Drama from UCD.
Lighting credits include 'Down the Drain', written by Annie Keegan and directed by Grainne Holmes Blumenthal (Dublin Fringe 2018, The Lir Studio 2); 'Dolly', written & directed by Tzarini Meyler (Edinburgh Fringe 2018, Space Venues); 'Outliers', written and directed by Jen Keating (UCD Dramsoc, ISDA 2018 nominee for Best Lighting Design); 'Escaped Alone' by Carly Churchill, directed by Ailish Toal (UCD Dramsoc, ISDA 2018); 'Chatroom' by Enda Walsh, directed by Caoilfhionn Crowley (Samuel Beckett Theatre, TCD Debut Festival 2017); 'Mad Cats & Divas, written and directed by Tzarini Meyler (The Loft, Galway Fringe Festival 2017); 'Misterman' by Enda Walsh, directed by Laurence Childs (UCD Dramsoc); along with designing lighting & sound for numerous works-in-progress at Smock Allies Scene & Heard 2017 & 2018 ('Gone Girl' by Annie Keegan, 'SPLASH' by Joe Murphy, 'Couch Potato' by Mackenzie Mirahmadi, 'PORK' by Nadine Flynn, 'Sugar Mice' by Tzarini Meyler, 'May I Use The Bathroom Please?' By Johnny Walsh).
---
Skills
Lighting (design, rigging, programming, operation), direction, sound design and music composition (multi-instrumentalist), sound engineering, Qlab.
---