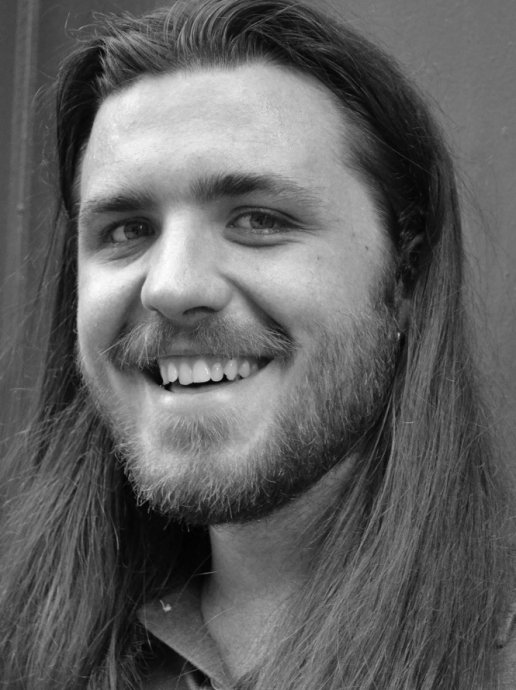 MFA Profiles / Stage Design / Alumni 2018
Johann Fitzpatrick
Interests
Occasional actor and director, amateur musician and hobbyist woodworker (toys and instruments).
Experience
Lir Academy Training
Professional Diploma in Stage Management & Technical Theatre - 2017
Productions
Incognito by Nick Payne
Set Design
Ronan Leahy

The Events
Set Construction HOD
Nicola Murphy

Dead Man's Cell Phone
Set Construction HOD
Julia Griffin

Much Ado About Nothing
Assistant Production Manager/ Technical Stage Manager
Ronan Phelan

All's Well That Ends Well
Assistant Production Manager/ Technical Stage Manager
Conor Hanratty

The Skriker
Scenic Artist H.O.D. and Prop Maker
Tom Creed

Three Winters
Assistant Stage Manager
David Horan
Other Experience
Johann Fitzpatrick moved to Dublin in 2013 to pursue a degree in Drama and Theatre Studies from Trinity College Dublin. He subsequently spent all his free time working and designing for the Dublin University Players Theatre. After two years, he decided to focus full time on honing his skills as a practitioner and transferred to The Lir's Stage Management and Technical Theatre course, from which he graduated in 2017. Having worked as a freelance technician and set builder for companies across Ireland and in his hometown of New York City, he is now studying for an MFA in Stage Design in the hopes of dismantling, examining, and rebuilding his creative process from the ground up.
---
Skills
Carpentry, Vectorworks and AutoCAD drafting, ropework, lighting (design, rigging, and operation), rigging, welding, modelmaking, live music (setup and operation), QLab, stage combat, first aid (general and CPR) and licensed driver (US only).
---