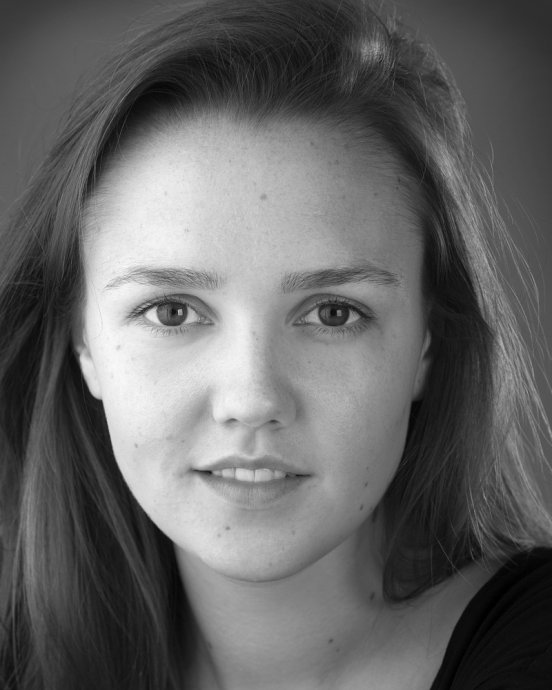 Acting Profiles / Alumni 2016
Julie Maguire
Student
Info
Hair

Medium length brown

Height

5'4"

Eyes

Hazel

Nationality

Irish

Natural Accent

Cork

Agent

Kirsten Wright, AHA Talent Ltd, kirsten@AHAtalent.co.uk
---
Experience
Lir Academy Training
Bachelor in Acting - 2016
Productions
Spring Awakening
Illse/Miss Twister
Selina Cartmell

The Provoked Wife
Belinda
Lynne Parker

The Cradle Will Rock
Professor Mamie/ Sadie Polock (ensemble)
Wayne Jordan

Buddleia
Girl
Tom Creed

Once In A Blood Moon
Dagmar Loehmann
Annie Ryan

By The Bog of Cats
Josie
Selina Cartmell

Agamemnon
Iphigenia/ Chorus
Wayne Jordan

As You Like It
Celia
Hilary Wood

The Petit Bourgeois
Elena
Hilary Wood

The Seagull
Nina
Hilary Wood
Other Experience
Production: It Only Ever Happens In The Movies.. (National Youth Theatre 2011)
Character: Ensemble
Director: Mikel Murfi
Julie has also performed in many productions in Cork from a young age, including productions at the Cork Opera House, The Everyman Palace Theatre and Cork Arts Theatre.
---
Skills
Stage combat
Certified rapier & dagger and unarmed (IDCA).
Accents
Standard Irish, Cork, Kerry, West of Ireland, Midlands, Northern Irish, North Dublin South Dublin, RP, Standard English, Estuary, Cockney, Yorkshire, Manchester, Liverpool, Newcastle, Standard Scottish, General American, Southern American, New York.
Dance
Jazz, Ballroom, Period, Waltz, Fox Trot, Cha Cha, Tango, Line Dancing, Musical Theatre, Basic Contemporary and Tap
Singing
Mezzo Soprano
Other
Full Driving Licence, Piano, Basic Flute.
Language
Basic German
---