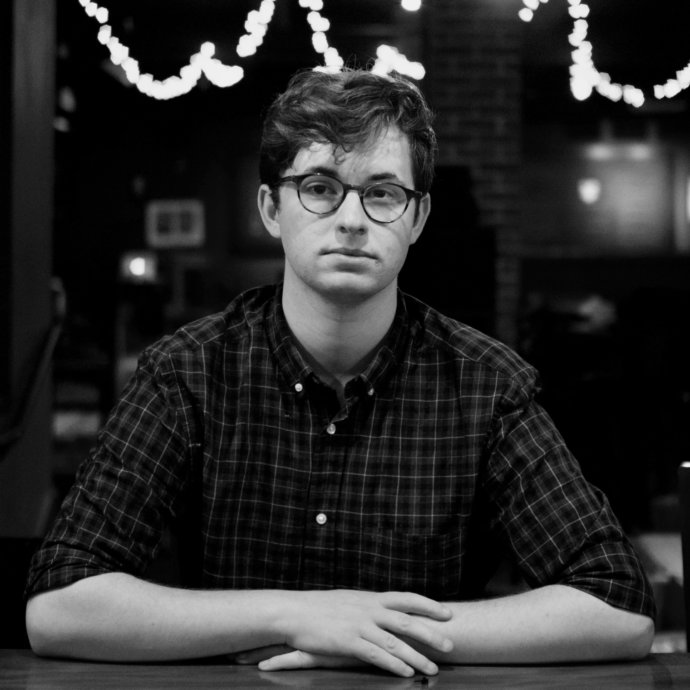 MFA Profiles / Theatre Directing / Alumni 2020
Mitchell Polonsky
Experience
Lir Academy Training
MFA Theatre Directing - 2020
Productions
Salomé, or the Cult of the Clitoris: A Historical Phallusy
Director
Other Experience
Mitchell is a theatre and opera director from Cincinnati, Ohio. A graduate of Harvard University with a dual degree in Theater, Dance and Media and English Literature, Mitchell is the co-founder and co-artistic director of THE GOAT EXCHANGE, an experimental ensemble founded in 2016 with an emphasis on site-responsive community interventions and irreverent reappropriations of classic dramatic texts.
Productions with THE GOAT EXCHANGE include Pinter's The Room, Buchner's Woyzeck, Brecht's The Life of Galileo, Strauss' Die Fledermaus, Tennessee Williams' A Streetcar Named Desire, a new musical adaptation of The Emperor's New Clothes at the American Repertory Theater, and a new translation of Sophocles' Antigone performed in a football stadium for an audience of more than 6,000 community members.
At London's Bunker Theatre Mitchell directed Tennessee Williams' The Two-Character Play and his own adaptation of Eugene O'Neil's early short plays Thirst and Fog. Most recently, Mitchell directed [Othello/Desdemona], a double bill of Shakespeare's Othello and the second-ever staging of Toni Morrison's only play, Desdemona. His process is interdisciplinary and collaborative, incorporating influences from the worlds of opera, dance, literature, film, architecture, mixed-media installation, and public art, often combining verbatim and found texts with classic dramatic material. His short film adaptation of Tennessee Williams' The Glass Menagerie was awarded Best Experimental Film at the 2020 Ivy film festival.
As an assistant director, Mitchell has toured Europe with Tania Bruguera's Endgame (Festival d'Automne, Kunstfestivaldesarts, Le Teatro Nacional São João, Internationale Sommerfestival Kampnagel) and worked extensively with the American Repertory Theater on productions including Natasha, Pierre, and the Great Comet of 1812 and Even Ensler's In the Body of the World. In 2017 Mitchell assisted Daniel Kramer, the former-Artistic Director of the English National Opera, on his staging of Rimsky-Korsakov's Sadko at the Vlaamse Opera in Belgium, and in December Mitchell will assist Kramer on his production of Maeterlinck's Pelleas and Melisande at the Burgtheater in Vienna. Mitchell is a recipient of the US-Ireland Alliance's George J. Mitchell Fellowship.
---